Specials
Shocking Images of Bollywood Stars Without Make-Up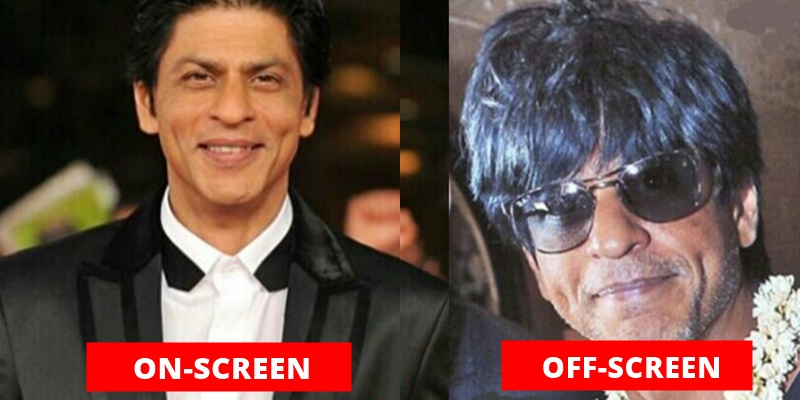 Bollywood actors always look best on camera with their perfect attire and flawless skin never fails to shine. Although there are times when these Bollywood stars try to be as normal as every time a person can't carry a make-up load with them. And at the end of the day movie, actors or film stars is also human.
And when we see the Bollywood stars in their actual face without make-up we realised they are just like us.
Check out these 10 Shocking Images of Bollywood Stars Without Make-Up:
1). Abhishek Bachan:
Without makeup, Junior Bachan actually doesn't look as cool and stylish which he actually looks onscreen.
2). Salman Khan:
Salman Khan is one of the most handsome actors of the Bollywood. Onscreen he just steals the show with his super handsome look but onscreen too he looks as handsome as he is.
Means even without make-up our beloved Dabangg Khan look flawless which indicates the reality of beauty.
3).Arjun Kapoor:
No doubt Arjun Kapoor carries his he attractive killing look onscreen but without makeup, he doesn't look so much of attractive what he look onscreen.
4). Shah Rukh Khan:
King of Bollywood, Shah Rukh Khan is having a massive fan base. He at the age of 49 still looks very young but when the media snapped him without make-up his real face comes out which is not handsome what he look onscreen.
5). Akshay Kumar:
One of the coolest dudes of the Bollywood always appears freely with his white beard in the public which indicates that the actor looks stylish onscreen after applying make-up on his face.
Obviously, the Khiladi Kumar doesn't care of his presentations in front of public as still, his talent is speaking.
6). R. Madhavan:
Madhavan looks handsome on-screen but off-screen he failed to carry what he look onscreen. On public place, the actor often appears without make-up which displays his real face.
7).Aamir Khan:
Mr Perfect of Bollywood is losing doesn't look perfect on screen without make-up. The actor often carries white beard along with him which doesn't look cool.
8).Rajinikanth:
Rajinikanth is one of the most popular actors who have served Bollywood and Southern film industry for more than decades. He is mostly known because of his unique style but the 64-year-old actor doesn't care much of his look and he often appears without make-up at the public place.
But on the silver screen, he often applies makeup before appearing to look young and attractive.