Shilpa Shinde and Vikas Gupta were the two most popular contestants in the Bigg Boss season 11! With their fights beginning right from the first day to their never ending drama even post the show, the people feel that the duo truly cannot be without each other! Currently Vikas Gupta is a contestant on Khatron Ke Khiladi 9 and he has apparently got bitten by a snake on the show! Well, how could Shilpa Shinde keep mum over this! Here's Shilpa Shinde's reaction over Vikas Gupta being bitten up by a snake!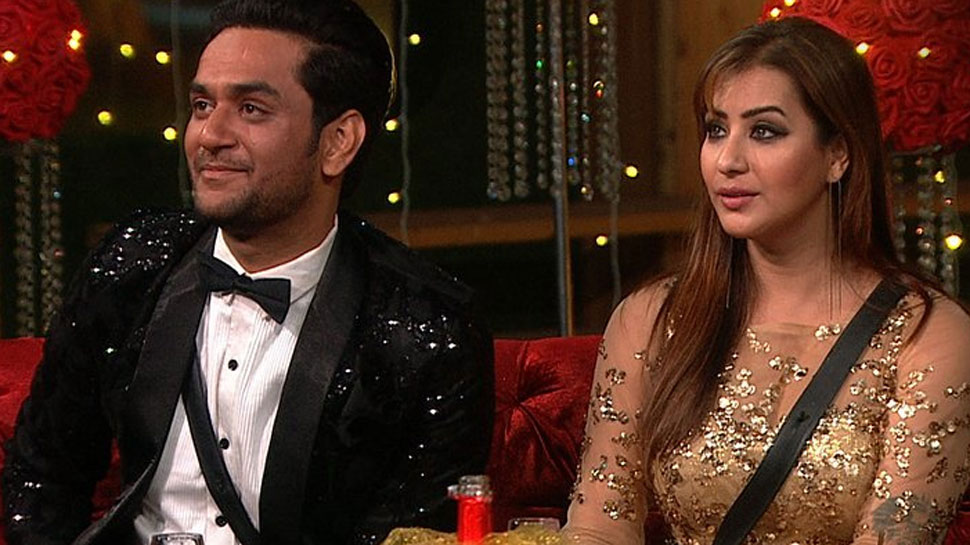 During the shoot for Khatron Ke Khiladi, Bharti Singh, the laughter queen of India, was amidst a task where a dragon snake attacked the actress and Vikas Gupta, who was present there that time jumped in to save Bharti and ended up being bitten by the snake in the process of saving the lady!
https://www.instagram.com/p/Bl_Q-ICBEBA/?utm_source=ig_embed&utm_campaign=embed_loading_state_control
On the launch of Bigg Boss contestants Bandagi Kalra and Puneesh Sharma, Shilpa Shinde was asked to speak over the matter of Vikas Gupta being bitten by a snake! After hearing the question, Shilpa Shinde started singing 'Kuch Toh Log Kahenge' song. The video in here has Shilpa's Reaction and how Puneesh Sharma Mocked the Incident!
https://www.instagram.com/p/BmMAo4nn0kE/?utm_source=ig_embed&utm_campaign=embed_loading_state_control
Seems like Shilpa Shinde still misses Vikas Gupta and their Nok Jhok! Shilpa and Puneesh Sharma need to know that Bigg Boss is over and continuing to gain TRPs trying mocking Vikas Gupta is not going to help them in their careers ahead! What do you think?
Stay tuned for more updates!