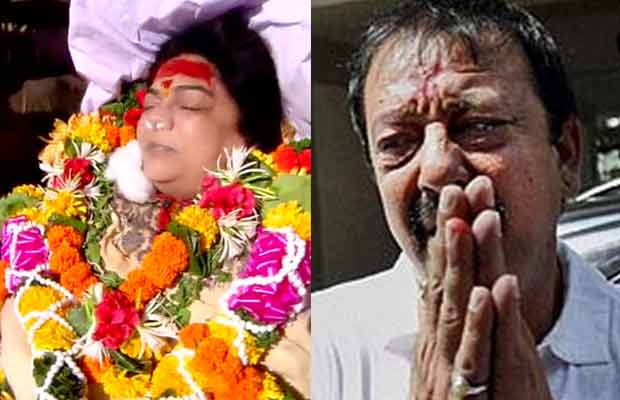 Reema Lagoo's sudden demise has saddened the whole Bollywood. Today morning, she died in the Hospital due to Heart attack. She was just 59 and had no health issues at all. When the news reached to Sanjay Dutt, he too felt heartbroken.
Read also: Sanjay Dutt's Comeback Film Bhoomi Shifted Release Date To September 22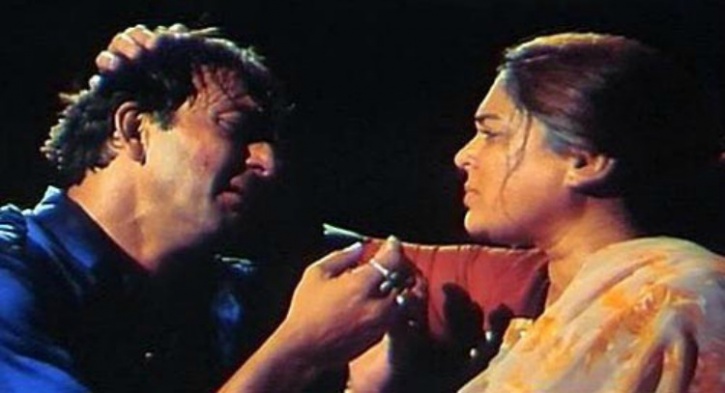 She has been an important part of Sanjay Dutt's life and he considers Reema Lagoo as her mother. They have worked together in many movies and most important was Vaastav. Directed by Mahesh Manjarekar, the movie will be best known for the performances of Sanjay Dutt and Reema Lagoo. In the film, she essayed the role of Sanjay Dutt's mother and won the Filmfare award for Best Supporting actress.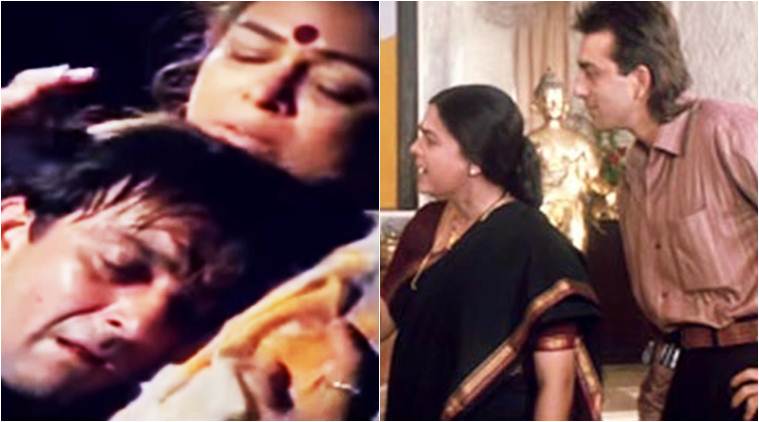 To confirm the death news, Reema Lagoo's son-in-law told, "She was complaining of chest pain so we took her to hospital around 1 am. She passed away due to a heart attack around 3.15 am. She was perfectly fine and had no health issues…so it is really shocking for all us that she is no more with us."

When Sanjay Dutt was asked about the same, he said, "I have lost a mother again today. We worked together in several movies and every time that I worked with her I learnt something new. Her demise has left a void which is difficult to fill. May God give strength to her family and close ones."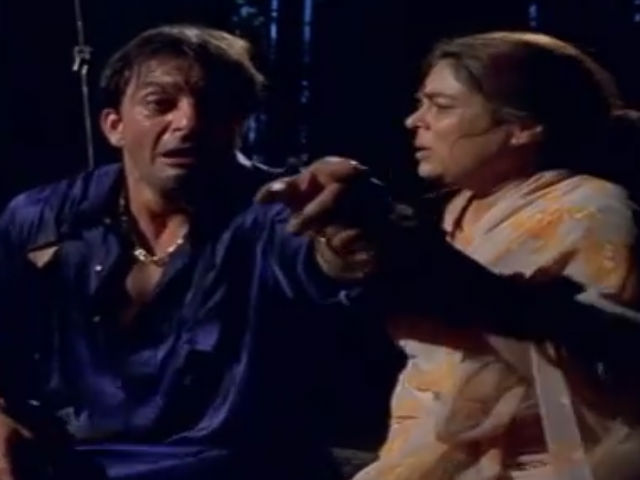 In 35-years of her career, she has played mother to Shah Rukh Khan in Kal Ho Na Ho, Salman Khan in Hum Saath Saath Hai and Sanjay Dutt in Vaastav. This is not all, she has also worked in several television serials since 1985. She first appeared in TV serial Khandaan in 1985, Mahanagar in 1988, Kirdaar in 1993, Aasmaan Se Aagay in 1994. Her longest running serial was Tu Tu Main Main, which started in 1994 and ended in 2000.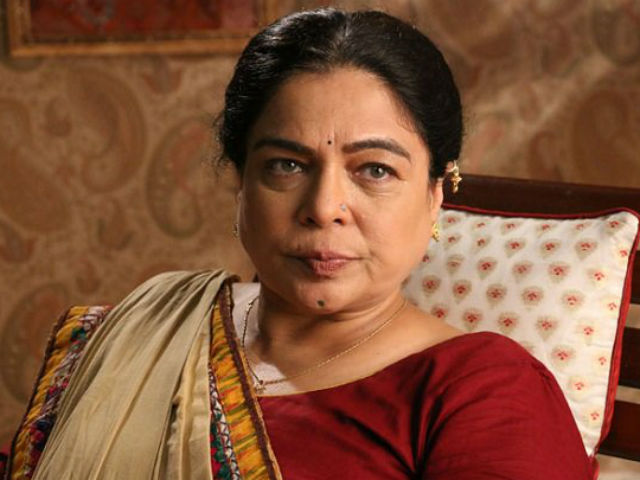 Altogether, Reema Lagoo was a multi-talented actress and her death is a big loss to the industry.
Watch also: Justin Bieber Concert Disappointed Fans And Media
https://www.youtube.com/watch?v=-WazDAtdfMg