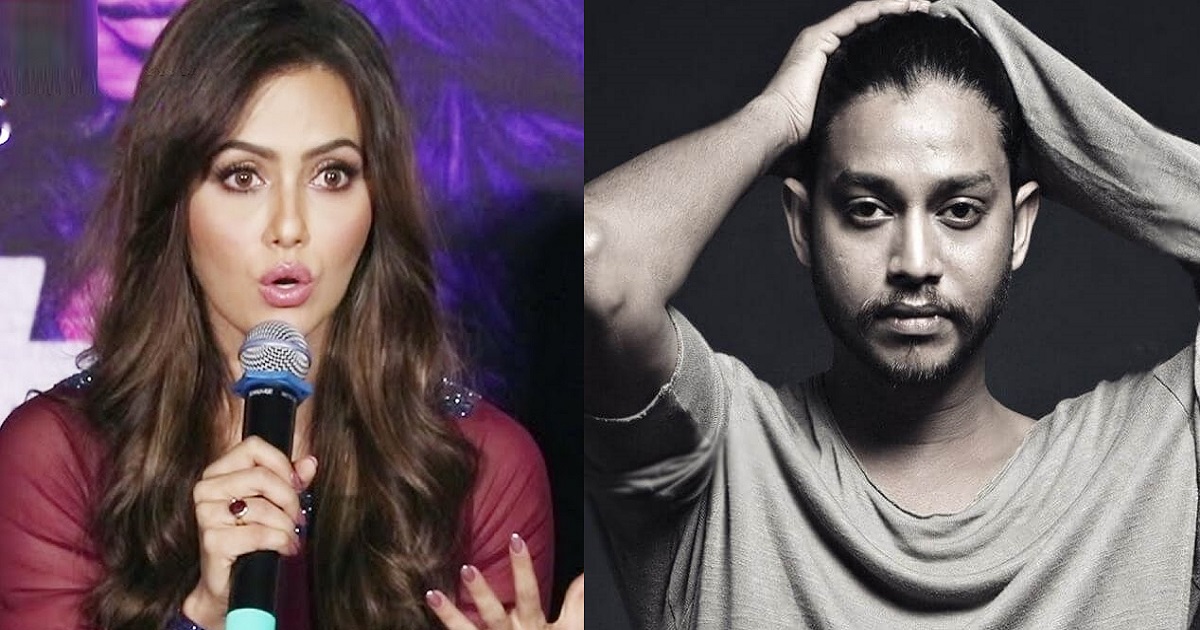 Sana Khan officially broke up with Choreographer Melvin Louis, she officially broke the news through her Instagram post a few days ago. She is insulting and accusing him. In an interview with TOI, she revealed battling anxiety and depression because of him. She also said that he cheated on her with multiple girls, but one girl shocked her.
Sana wrote that she would reveal the girl's name so people know about it before they interact with her. She further revealed about her ex-boyfriend Melvin Louis on her Instagram stories and said that he got a young girl pregnant, flirted with his students, among other things. First, she shared a post that read, "Cheating is never a mistake, that sh*t is planned. Y'all talked, linked and then F**KED." On the post, she wrote, "That's why they all dance on the same tune."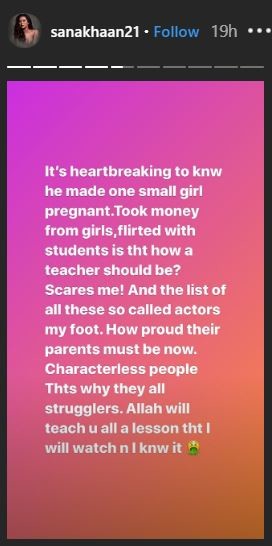 Sana Khan went live on her Instagram and answered what people wanted to know. She said that she had already broken up with Melvin in Krabi when he humiliated her in front of his friends.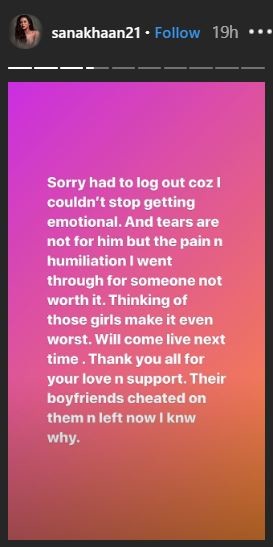 She said a few of the girls who did dance video with Melvin in his videos, are the ones that he cheated on her with. There is one more girl who takes care of his Banglore outlets. She then ended her live video, and on her Insta stories, she wrote, "Sorry had to log out cos I couldn't stop getting emotional. And tears are not for him but the pain n humiliation I went through for someone not worth it. Thinking of those girls make it even worst. Thank you all for your love n support. Their boyfriends cheated on them n left now I know why."
Read More: Sana Khan's Awkward HUG With Salman Khan Goes Viral For All The WRONG Reasons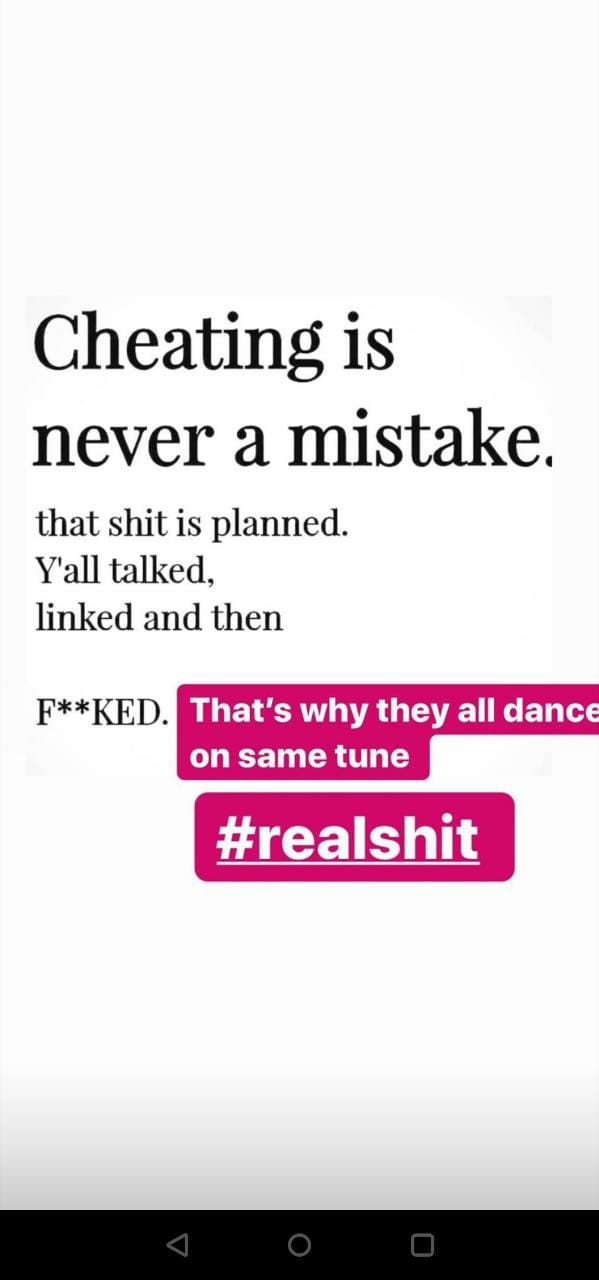 Sana Khan claimed that Melvin Louis got a young girl pregnant. She wrote, "It's heartbreaking to knw he's made one small girl pregnant. Took money from girls, flirted with students is that how a teacher should be? Scares me! And the list of all these so called actors my foot. How proud their parents must be now. Characterless people Thts why they all strugglers. Allah will teach u all a lesson tht I will watch n I knw it."