Bollywood
Saif Ali Khan Doesn't Believe In 'Nazar Lag Jayegi'!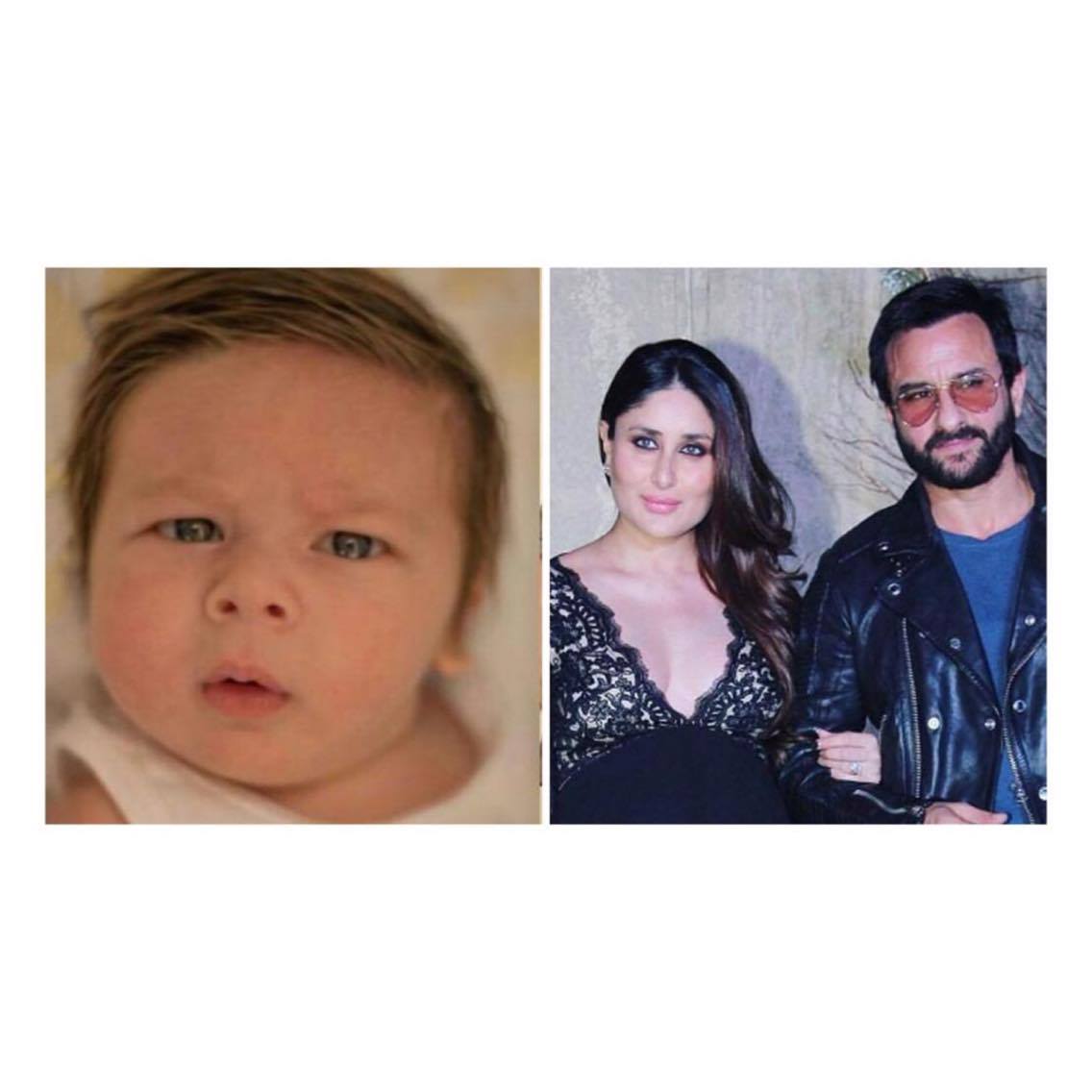 Kareena Kapoor Khan and Saif Ali Khan seem to have had no chill with making headlines since Kareena gave birth to their son, Taimur Ali Khan Pataudi. The baby boy started trending within minutes of his birth and then started the drama of Twitteratis who roasted the 'shaahi' couple for naming their son 'Taimur'. But just as the hullabaloo over Taimur's name began to die down, the baby started trending again and we were in for a sweet surprise that left us awed – Taimur;s first picture. Though the internet went into a frenzy over the baby boy's cuteness, a confirmation was awaited from the parents if this was the actual picture of their little baby Taimur or just a hoax. Surprisingly, it turned out to be a real photo of the baby. In an interview Saif revealed that Kareena was initially apprehensive about sharing Taimur;s picture with the world but Saif remained adamant about letting the world admire the little baby boy as he didn't plan on hiding his adorable son's picture.
In an interview with a leading daily, Saif revealed that Kareena didn't want him to make Taimur's picture public as she thought "nazar lag jayegi" (catch the evil eye) which might have ill-effects on Taimur's health. confirming that it was indeed Taimur's picture that was breaking the internet, he said that it was his WhatsApp display picture and that he was neither planning to share the picture nor hide it.
Saif was quoted saying,
"Yes, Kareena was like "Nazar lag jayegi" and all of that'. But agar nazar lagni hoti toh Kareena would be in the hospital by now. I don't believe in all of that."
On the work front, Saif's latest release was 'Rangoon' alongside Shahid Kapoor and Kangana Ranaut and he will be seen next in 'Chef', the Bollywood remake of Jon Favreau's Hollywood film which shares the same title.