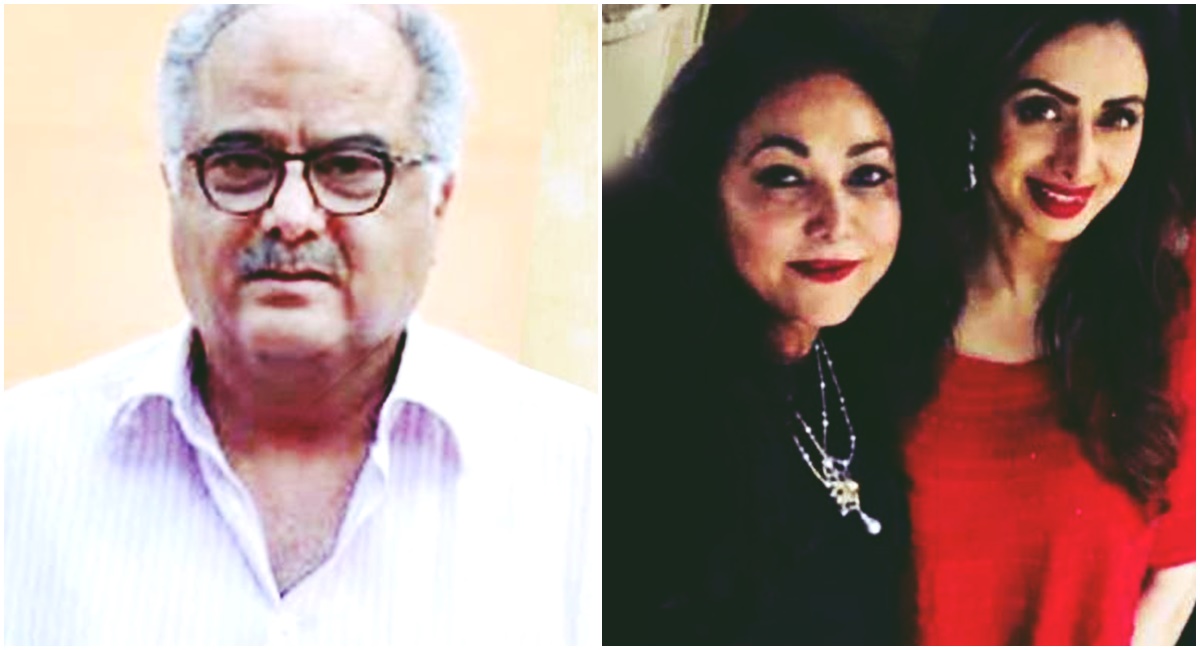 Sridevi's untimely death was a shock to everyone. It was a loss not only to the industry but also to the entire Kapoor family. In this time of crisis, from family members to friends, everyone is extending their support to the family. From Manish Malhotra to Karan Johar to Amar Singh, everyone is making sure to be with Boney Kapoor and his family.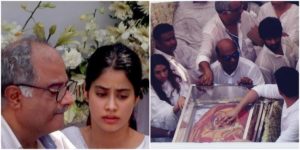 Now, Tina Ambani has gifted Boney Kapoor a priceless gift seeing which he broke into tears. A website quoted a source saying  "Tina has gifted a gorgeous silver frame of Sridevi's candid picture that was clicked during her 61st birthday bash. Who knew it would turn out to become Sridevi's last get together in Mumbai. Boney was really touched when he saw the picture. He couldn't hold back his tears and thanked Tina for bringing back some sweet memories."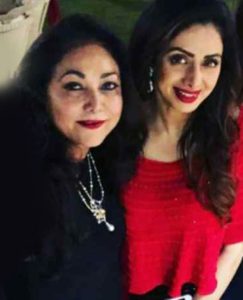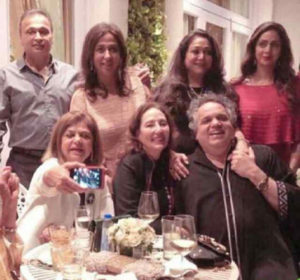 Boney wrote a personal note for his wife Sridevi that read as "To the world, she was their Chandni… the actor par excellence… their Sridevi… but to me, she was my love, my friend, mother to our girls… my partner. To our daughters, she was their everything… their life. She was the axis around which our family ran."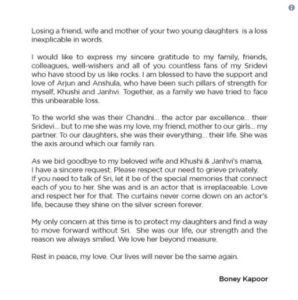 On Thursday Boney Kapoor along with his brother Anil Kapoor, Amar Singh, Manish Malhotra and other family members were in Haridwar to conduct prayers for the departed soul and for the 'asthi visarjan'.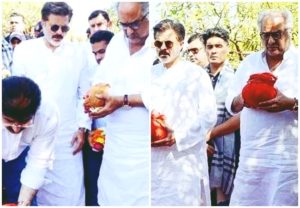 Janhvi has resumed her shoot for her upcoming movie 'Dhadak'. We take a bow for this brave girl that despite such tragedy, she has not broken down and started working back. We wish good luck for her future and her debut movie.