News & Gossip
Rhea Chakraborty calls her leak viral video as a 'Stand-Up Comedy'!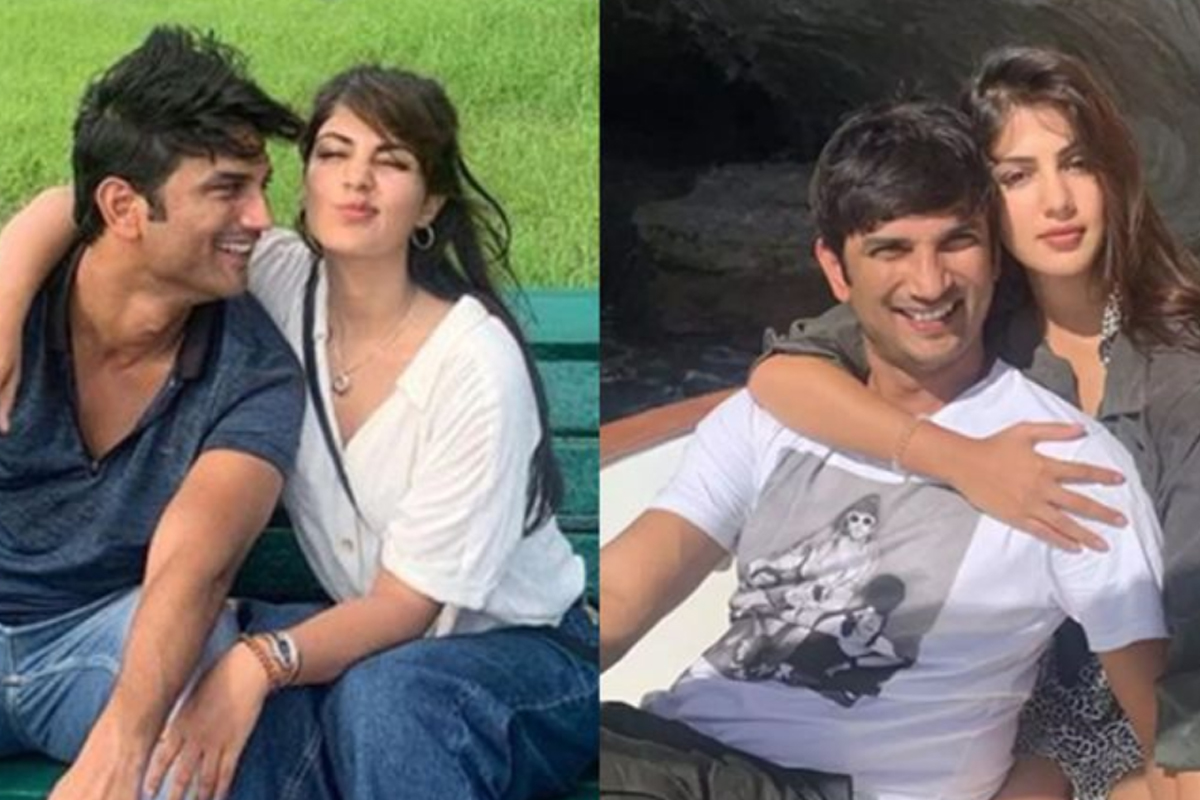 The death of Sushant Singh Rajput is turning out to be the biggest mystery of Bollywood. With each development in the case, late actor's girlfriend, Rhea Chakraborty, seems to get more into troubled waters. After Sushant's father, KK Singh leveled some serious allegations against Rhea and filed a complaint against the actress in Patna Police station, an old video of Rhea Chakraborty has gone viral, where has been talking about controlling and manipulating her boyfriend.
In the alleged video, Rhea Chakraborty could be seen calling herself 'Tai' or real don and how she controls her boyfriend who thinks he is the goon. She also tells how she knows her ways to get the money from her boyfriend. She just has to demand her boyfriend to go and get money from the producers living in the next street.
The content of the video goes like, "I am the bigger don, I know how to manipulate these small goons. My boyfriend also thinks that he's a gangster. But he doesn't know that I am the actual don. I belong to a different class than these small goons. I don't get my hands dirty, I make others do the task. For instance, I can even ask them to go to a producer and collect 'hafta.' They can think they are the don, but in reality, they are only working for one," meanwhile, Rhea looks at the person recording the video and says 'Don't record this'.
Reacting to this old video, Rhea's team, reportedly, has sent out her clarification. "I like to do comedy sometimes. One of the characters I play is Tai," this is what the actress has sent out through her team.
The video has attracted a lot of internet uproar, where people are blaming Rhea for manipulating and extracting money from the late actor and her boyfriend, Sushant Sing Rajput.
Recently, Sushant's father KK Singh, at Patna's Rajiv Nagar Police station, had filed a 6-page long complaint lodged against Rhea Chakraborty for exploiting Sushant financially, using his credit and debit cards for squandering money, and compelling him to take his life. Mr Singh also claimed that Rhea kept Sushant away from his family members, changed the actor's mobile number so that his family couldn't contact him, kept him hostage, cheated on him, blackmailed him to end his movie career with the details of his alleged mental health and threatened to disclose the details to the media. Also that she drove the late 'Dil Bechara' actor to depression and forced him to take the wrong medicines for his illness. Rhea is also reported to have withdrawn around Rs 15 crore from Sushant's account and when she got to know that the actor was running out of money, Rhea allegedly left him.
ALSO READ:
Expose: Rhea's leaked video, confessing to manipulate, control her beau, stirs controversy!
To defend herself, Rhea has filed a petition in the Supreme Court. In her petition, she has stated that they were in a year-long relationship and were living-in together. Rhea has defied all the complaints made by SSR's father, KK Singh, in his FIR with Patna Police, calling them entirely false. In that petition she has also mentioned that before Sushant's alleged suicide on June 14, she had moved to her Santacruz home temporarily. She had last resided with him on June 8.