News & Gossip
Expose: Rhea's leaked video, confessing to manipulate, control her beau, stirs controversy!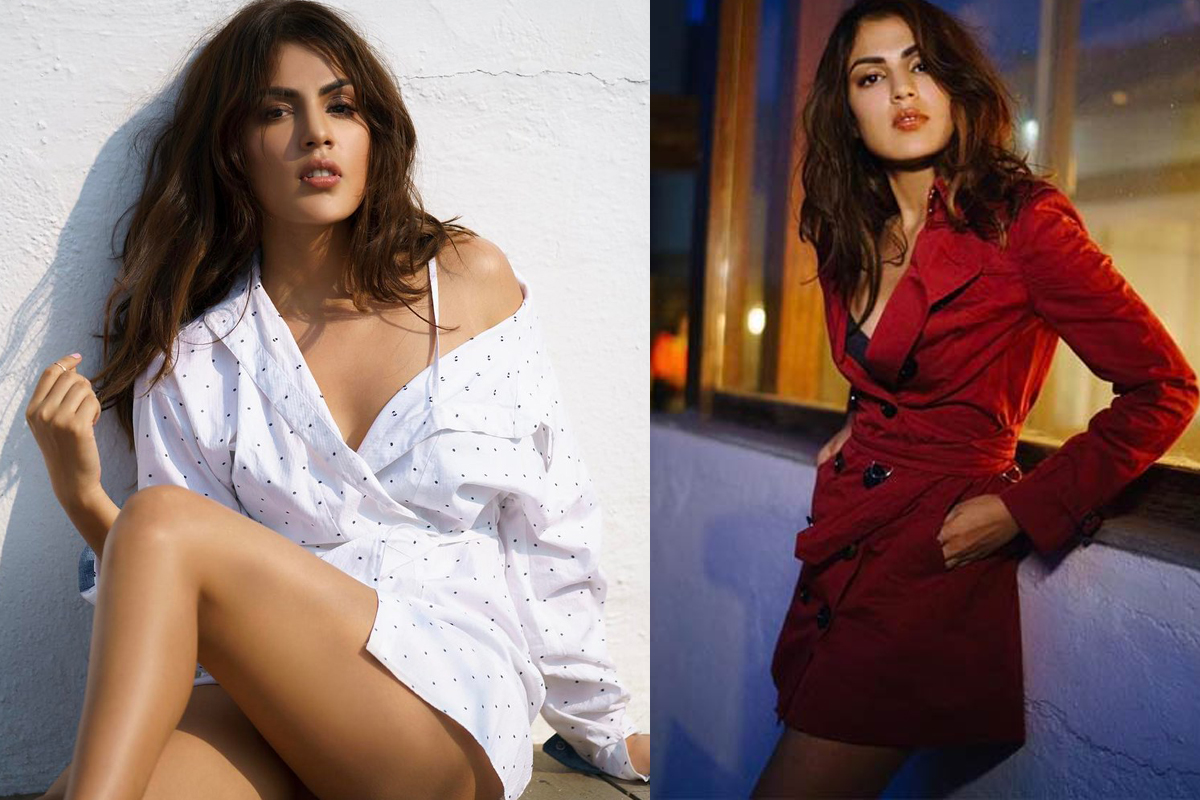 Sushant Singh Rajput's girlfriend, Rhea Chakraborty, is neck deep in controversies after the sudden death of the actor. From allegations been level against Rhea for squandering Sushant's money for paying her shopping and salon bills and harassing the late actor mentally, now a shocking 'unverified' video of the actress has been surfaced where has been talking about controlling and manipulating her boyfriend.
News channel CNN News 18 has found an old video where Rhea could be seen talking about her 'boyfriend', though, the name hasn't been taken but she has referred in the video how she controls her boyfriend and how she made him follow her orders. Donning black clothes, tugged in a sofa, Rhea seems to talking casually in the video, calling herself the real "don" who knows her way out to get the money and work done by her boyfriend.
The content of the video goes like, "I am the bigger don, I know how to manipulate these small goons. My boyfriend also thinks that he's a gangster. But he doesn't know that I am the actual don. I belong to a different class than these small goons. I don't get my hands dirty, I make others do the task. For instance, I can even ask them to go to a producer and collect 'hafta.' They can think they are the don, but in reality, they are only working for one," meanwhile, Rhea looks at the person recording the video and says 'Don't record this'.
#BREAKING – Alleged video of Rhea Chakraborty goes viral.

In an undated and unverified video, Rhea can be heard calling her boyfriend a 'goon'.

'I can easily control him,' says Rhea in the viral video.@prabhakarjourno with more details.#WhoKilledSushant pic.twitter.com/cMvcvq4Zzr

— News18 (@CNNnews18) July 31, 2020
To defend herself, Rhea has filed a petition in the Supreme Court. In her petition, she has stated that they were in a year-long relationship and were living-in together. Rhea has defied all the complaints made by SSR's father, KK Singh, in his FIR with Patna Police, calling them entirely false. In that petition, she has also mentioned that before Sushant's alleged suicide on June 14, she had moved to her Santacruz home temporarily. She had last resided with him on June 8.