Hollywood
Reese Witherspoon's FAKE TIKTOK dance moves on Son Deacon ' s debut single Long Run ' Â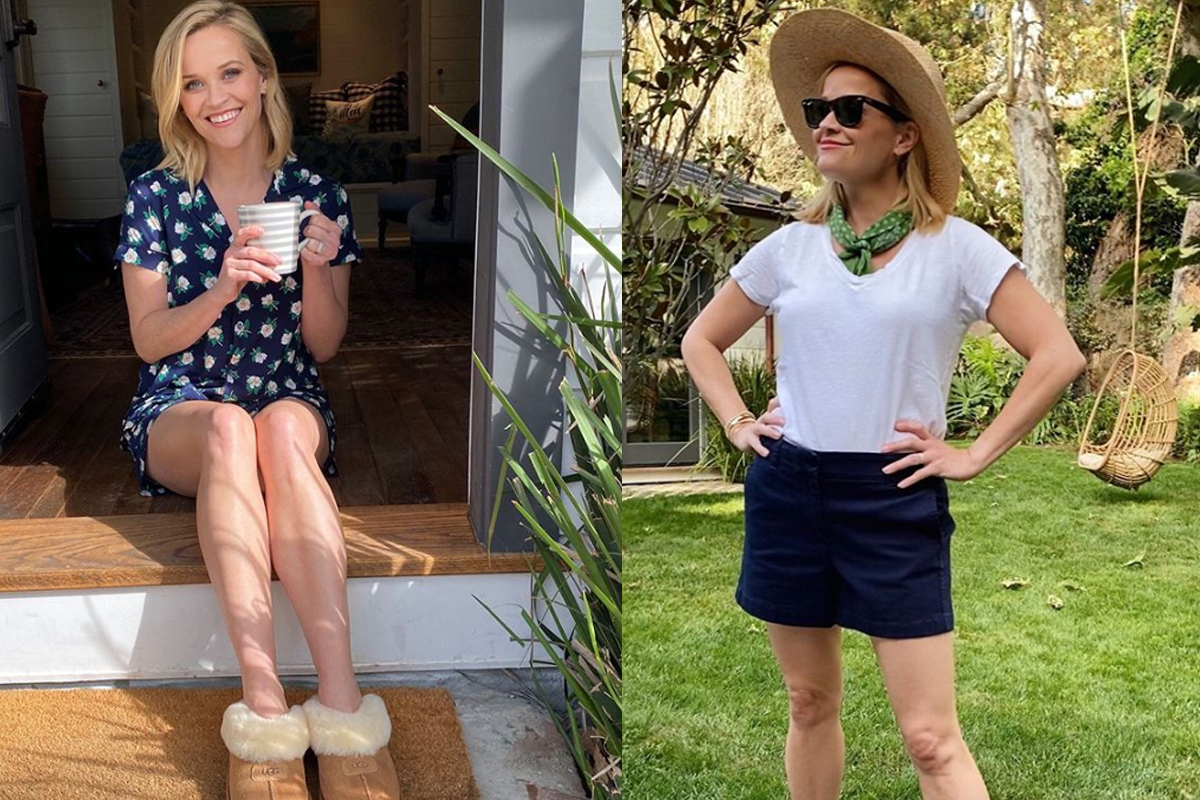 The academy award winner super mom, Reese Witherspoon, surely knows how to support their kids. The 44-year-old actress broke into some crazy dance move, embarrassing her 16-year-old son Deacon Reese Phillippe with a dancing TikTok video, shot in her impeccable kitchen.
Celebrating the release of Deacon's first single titled 'Long Run', the 'Legally Blonde,' actress took to her Instagram account, to shot a video where she broke into weird dance moves, and mentioned that her son's first single is being played on a repeat mode at her home. The fake TikTok video was shot in her kitchen as she happily dancing to long run number while holding a jar of cold coffee.
The actress captioned this crazy video, "My kids love when I drink a TON of coffee and make up fake Tiktok dances  ps: have you heard @deaconphillippe's new song? It's on repeat over here. #longrun," Reese post read.
https://www.instagram.com/p/CC82L1vgqUd/
Looking pretty in white and black striped t-shirt tucked in olive-green shorts, the actress is all fun to watch. Within few minutes of upload the video went viral and garnered thousands of like and comments. Commenting on the hilarious video of Reese her colleague from the industry, filmmaker Nancy Meyers wrote in comment section, "Cute," while, Oprahmagazine's Instagram account went on to ask her to have a dance battle with Jennifer Lopez.
On July 10 this year, Deacon's debut album had hit the digital platform, which was well received by fans. The album also features incredibly talented Scottish singer-songwriter Nina Nesbitt.