Demonetization gave the entire nation a big 'jhatka'. ModiJi had taken this measure to control the flow of black money in the nation but seems like it backfired. This has not just affected the poor and the middle class but it has also taken a toll on the tinsel town
It is now not new to us that the stars of tinsel-town charge a heavy amount to perform at various events and weddings parties. But after demonetization, the flow of money has been going down. Reports have been doing rounds that stars now-a-days stars aren't charging heavy amount to perform at the bountiful functions anymore.
In fact, post demonetization, the actresses cut their price and amount for performing at the wedding parties and lavish events.
A-list Bollywood stars mint money from movies. Apart from the product endorsements, they also earn money by dancing at the wedding parties and events.
If you look at the amount they get paid for the time they put in, you would be really be surprised. But considering their stardom you will realise that they are still not getting the amount which they deserve to get or which they used to get from show prior to Demonetization.
Most Indian businesses are becoming huge and growing worldwide, but being Indians, they love Hindi cinema and whenever they throw a party or there's some important occasion or event, you can surely expect a Bollywood personality to perform at the event or the occasion.
Check out how much the actresses charge now after demonetization for performing at events and weddings party:
Bipasha Basu Singh Grover: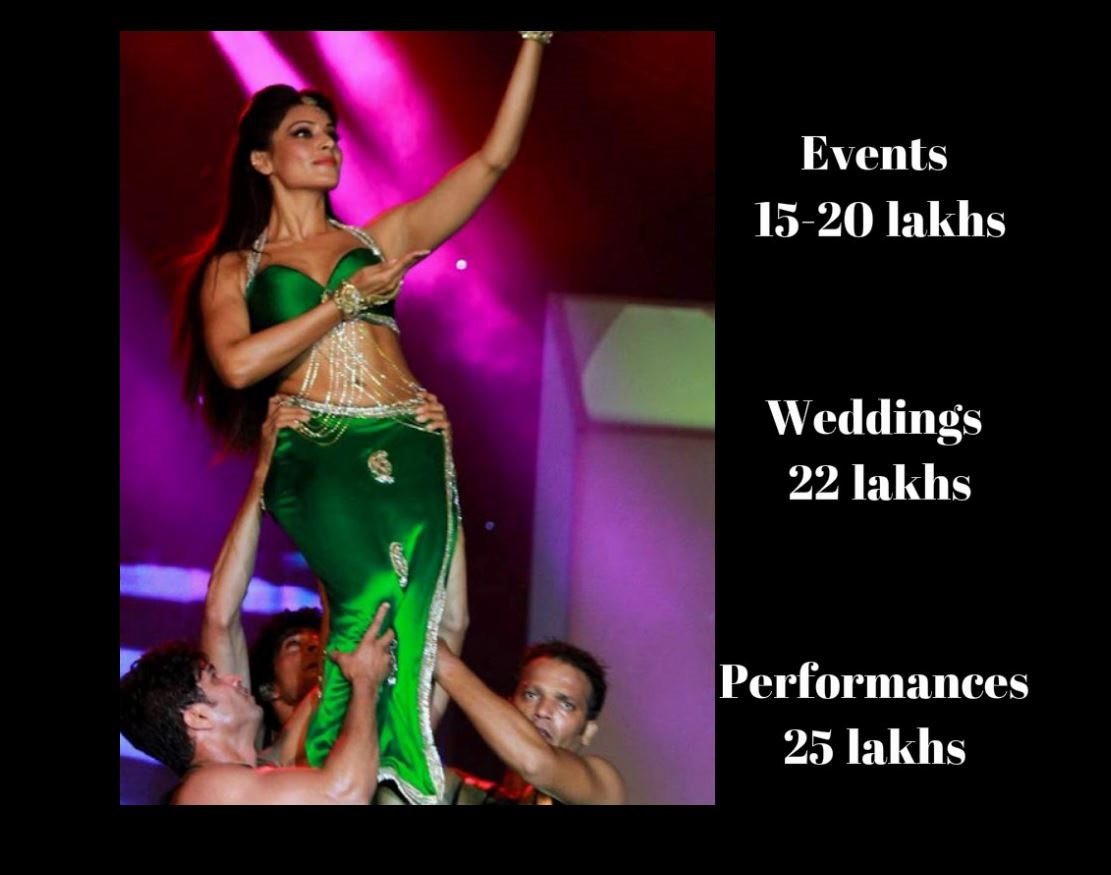 Events- 15-20 lakhs, weddings – 22 lakhs and dance performances' – 25 lakhs