Interview
Ranveer Singh is a very special talent, says Deepika Padukone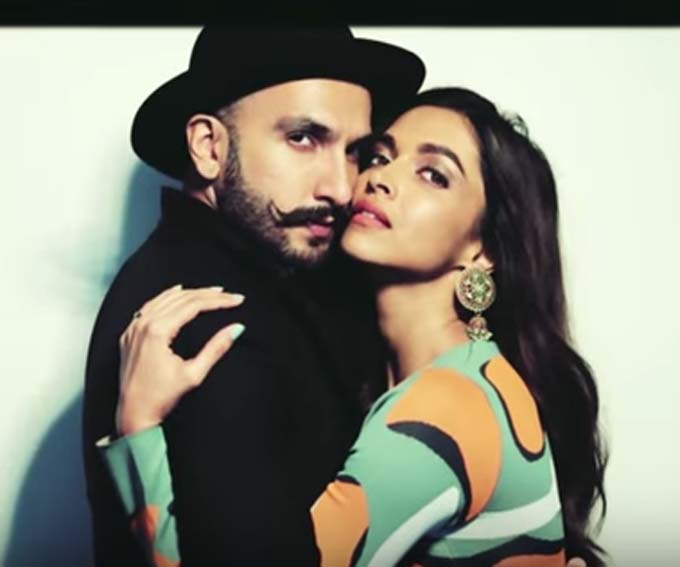 Deepika Padukone is still savoring the success of her recently released film Padmaavat'  which is also her 5th 100 Crore grosser after her film 'Chennai Express', 'Yeh Jawani hai Deewani', 'Happy New Year', 'Goliyon Ki Rasleela Ram-Leela' and 'Bajirao Mastani.' The actress shares her happiness and also her journey through the film.
How does it feel after your film 'Padmaavat' has become a success?
It feels very different this time because I've had film releases before. I've had successful performances and successful films, performances that people have appreciated but somehow it's a completely different energy that I'm feeling this time around. Of course, people are appreciating the film and the performance and all of that but there is a sense of blessing; a spiritual experience that I feel this time.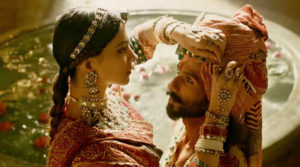 How easy or difficult was it for you to leave behind a character like Padmavati which has taken such a lot from you personally and start afresh with a new character when you move on to your next?
It's easy because I have to do it but at the same time it is hard because and especially, characters like these which are so powerful and a performance which has literally come from my gut and I'd said this six months ago when I was promoting the film that they don't leave… if you ask me to do a scene from 'Piku' today or if you ask me to play Veronica again, I think it would very easily come back to me. I don't think it would take me very long to get into that space again because a lot of these characters that you play impact your life in such a powerful way that they actually just don't ever leave and this one is most definitely.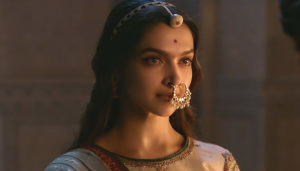 You are a very opinionated person. We have seen you speak about issues that are close to your heart from time to time. But while playing Padmavati, there were certain things that are even now being talked about like how she had sought approval of her husband to commit the final act of 'Johar' so at that point in time, did your sensibility conflict with that of the character you essayed or were you so much in character that you went with the flow?
As an actor, you find meaning in what you do and for me, there is a reference for this character. Now whether it is true or untrue, historic or not historic, that's a separate conversation but the fact that it is based on a poem and one could sort of envisage what she would be like, you also have to look at these situations in context to when these situations happened. So if it was the 12th or 13th century, today would I take permission? No. Would I take permission to go out with my girlfriends? Most definitely not. But in the film, in that particular scene, in that given situation and most importantly in that particular moment, it feels like the right thing. Because it's beyond the words that are being said. It's almost poetic in a sense. If you look at 'Johar' in another way, for me it is her uniting with her husband who sacrificed his life and died trying to save and protect the honour of their clan. Now if I step away from it and look at just the act itself, it doesn't make any sense to any of us. But if I put myself back into when I was shooting the film or as the character, it feels like the absolutely right thing to do because for her it was war in a very different way. She was a warrior in a completely different way. She's not a warrior who went to the battle field and killed people in that sense or with a sword in her hand but she won a different kind of battle. In her mind, she still defeated Khilji because he went after that one thing and he still didn't get that one thing. It was her choice. So yes, these conversations, agreements, disagreements, views are valid. I may agree with some while I may disagree with some but it is important to view a film for the time that it was set in and view it in totality.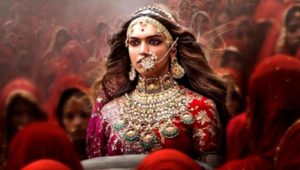 You said that success is different for you so do you want to celebrate it in a different way or celebrate it usually like you do with the other films you've been part of?
I think that will come to me organically whether it should be different or not different. I've never been one to plan these things too much and I didn't plan for the feeling of this film to be different. It just happened when people watched the film and I think the same will happen when we are ready to celebrate. It will happen in the way it should.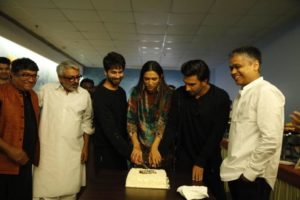 What was the best compliment that you have received for your performance in the film 'Padmaavat'?
I think it's the same one that I've been saying. The first screening that we had was for Shabana ji and Javed sahab. Sanjay sir and I were waiting outside the screening room. After they finished watching the film, they came out and Javed sahab just looked me in the eye and said – "When I think of Madhubala ji or Nargis Dutt ji, I think of at least one iconic film that they've done in their entire careers. I think of 'Mughal-e-Azam', 'Mother India'" and he said that he believes that 'Padmaavat' is my 'Mother India'.
Currently, you are the undisputed queen of Bollywood with seven 100 crore films. After the era of Madhuri and Sridevi, we have finally seen the next female superstar. Any reason as to why has it taken so long? Was there a lack of female-oriented scripts?
Because there is a time and place for everything.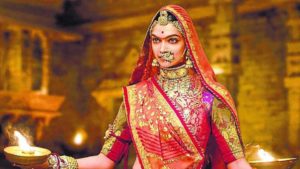 How does it feel to be the actress who has not only bridged but overtaken the pay gap that has existed between male and female superstars?
The pay is one thing. The understanding is that I've been paid a lot more than some of my male colleagues but I've never viewed it as wanting to be paid more than someone else. I think that has just been a by-product of wanting to get paid what I think I deserve to be paid. Based on my awareness of films and budgets, it's a lot of factors that come into your success, films and track record. There's a lot of things that come into play when these things are being discussed. So I think in wanting to fight for what I thought was right for myself, I think this is sort of a by-product of that. But what I see as an even bigger achievement is the budget that was approved for this film. 'Padmaavat' being the most expensive Indian film ever with a female protagonist is what I view as an achievement, not for myself only but for the fact that I think this will now open doors for many more of these kind of films with these kind of budgets, not to say that, in the last couple of years, there have been quite a few films on female protagonists but not of this scale. To be able to match the scale and the budget of some of my senior male colleagues, I view that as an achievement and I'm hoping that this will now open doors for many more of such big budget films to be made.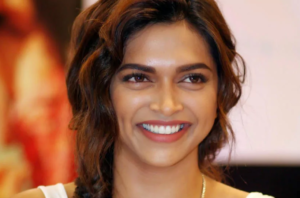 Do you think that 'Padmaavat' is the best film in your career?
I hope not because if this is the best then what's next. Not to say that I'm not enjoying the phase that I'm in and not only am I grateful for everything that is coming my way but I've also worked very hard to get to where I am and to achieve whatever little I have achieved. But at the same time if you say that this is the best phase then I don't know what next so I hope there's a lot more in store is for me just in terms of what I'm able to do as an actor and also as a human being.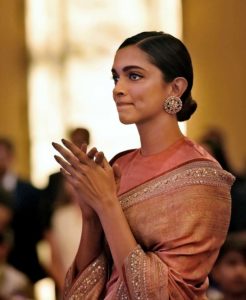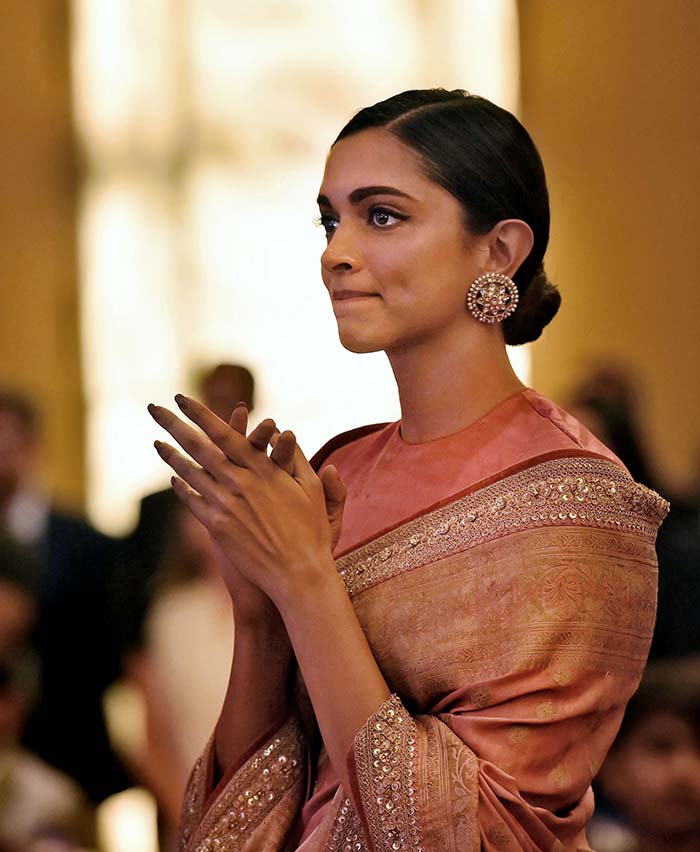 How scary were the times when the death threats were made and did it make you angry?
I wouldn't say angry. I think I was disappointed because I feel like maybe it didn't go down in the way that it should have. I was disappointed for various reasons which now is not the right time to speak about but never once was I afraid.
Have you read Swara Bhaskar's open letter and how did you take it from your perspective of feminism? What was your reaction to it?
I haven't read the letter but I'm aware of some of the comments that she has made based on my interaction with all of you and I think that whether I agree or disagree is irrelevant but I respect the fact that she has an opinion and I'm nobody to question the fact that she has an opinion. Whether I agree or disagree, I think it goes without saying that it's important to view films in the context of the film itself. It's important to view the film in the era that it was made. If you watched 'Troy' or '300' or any of those films, I highly doubt that you would pick out one scene out of context and question that so it's very important to view it in totality and in the period that the film is being true to.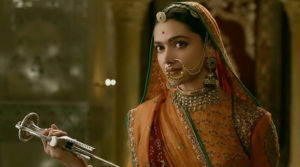 With the film being based on Rani Padmavati, you have been driving this film on your own. So was there also a huge sense of responsibility all the way while shooting the film and with all the protests that were going on, were you also feeling the heat?
When I was shooting for the film, there were only two of the incidents which happened. I had told Sanjay sir at that point itself and considering what we just discussed about the fact that this in a way is a turning point in my career in terms of the budget, scale and now the success of the film, I was even then willing to put this on hold to fight a much larger cause and I said to him back then that something didn't feel right. It's not that people haven't had issues with earlier films. Shabana ji's films have had issues in the past but this to me right from the beginning just felt very different. It's not the usual disappointment or protest or anger that people have felt before with certain films. It just felt different right from the beginning. But I think everyone didn't probably view it in the way that I did so I guess everything that happened later which is in the last two or three months, let me just say, that I wasn't surprised in the way that it all unfolded.
After all of this, have you come out to be as a stronger person?
I honestly don't know any other way of being. I will be the first person to apologize if I've done something wrong. As a child and even today, I have never had any issues with acknowledging my weaknesses with saying sorry if I know I've done something wrong or with just being vulnerable or accepting if you've made a mistake sometimes. But when you know you've done something right, there is nothing to fear.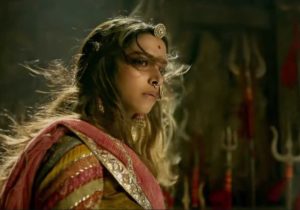 You and Ranveer have worked on three films together. All three of them have done really well at the box office. Recently, Ranveer had a chat session with fans on Twitter and he was asked whether you both would be seen together on a next project to which he replied that you're the best co-star to work with. What are your views?
I have to agree. I think somewhere our idea of good actors and a good co-star is the same. In this film we don't have even one scene together but when we have worked together earlier in the past, for both of us, it's very important for the other person to be very honest and true to that moment. I think he's had a couple of experiences earlier where maybe he has worked with people who are not as giving and he's an intelligent person so he sees that. So, somewhere the fact that we both completely trust each other when we are performing, no one is trying to overshadow or outdo the other and we're only trying to better each other's performance, and he is a very special talent.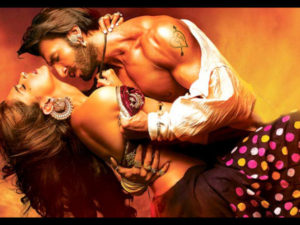 Now that you have reached this stage of your career where you are the face of a film playing the lead, where you don't only bring much to the table as the actor but even more, would you be open to doing a masala multi-starrer film where the hero is the lead like a 'Housefull', so would you be open going ahead or have you left that behind?
I wouldn't generalise it and say that I think, a lot of the kind of films that I have been a part of earlier have all contributed to something that I have learnt along the way. I might feel differently today about certain films, not about the decision at that point but like you said, moving forward, I don't know. I don't think I can make a sweeping statement saying 'Those are not the kind of films I would do'. Because in all honesty, people viewed 'Chennai Express' also as one of those masala films not realizing that it was a really solidly driven film. I think it really boils down to what state of mind I'm in. A lot of it is your state of mind at that point and something that I want to do today, I may not want to do tomorrow and vice versa. So, it depends on my state of mind at that point. The kind of energy I'm feeling and what do I have to put into a film and if I can make a character special. Maybe I can be a part of one of those ensemble films and make the character really special so it really depends. I have never been one to just say no to something without knowing what the film is. I will always make an informed decision. The only film I'm doing right now is 'Sapna Didi' as per the title in the book which will go on floors by early March.