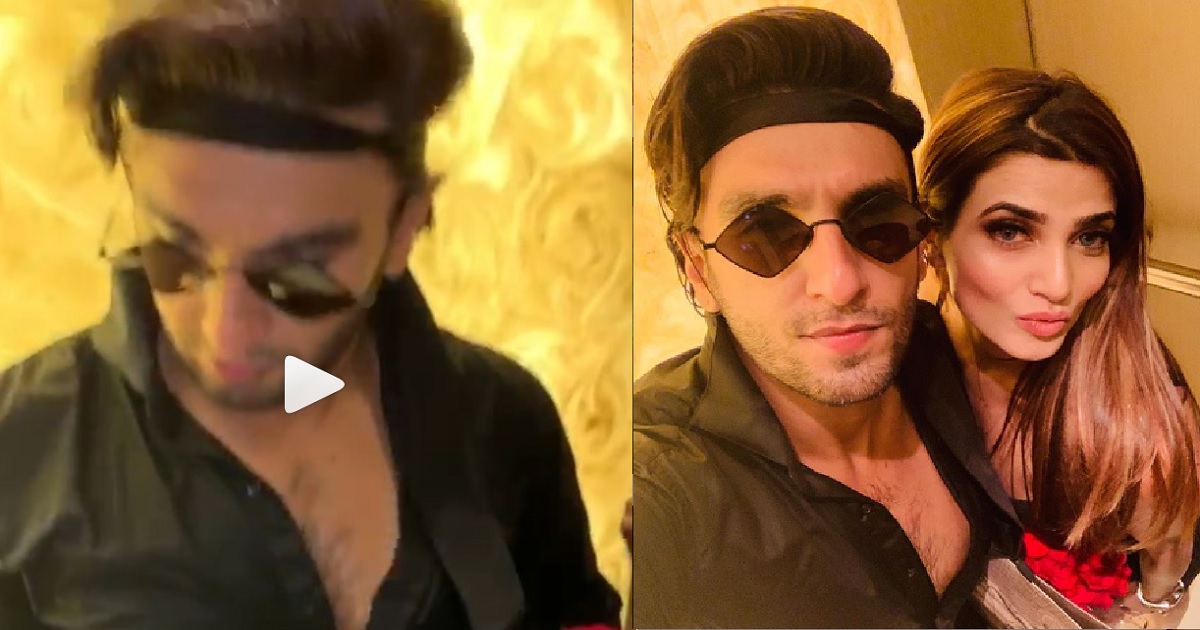 A renowned makeup artist Guneet Virdi shared a video on social media with Ranveer Singh and it is going viral on  TikTok as well. We all know Ranveer is a party man and he attended a wedding where he danced to another level and did a paisa vasool performance. This will make you all laugh out loud.
In the viral video, as soon as Ranveer meets Gunit, he calls him sister-in-law and starts clicking selfies. As soon as Ranveer calls Guneet 'Bhabhi', all the people present there to start laughing.
https://www.instagram.com/p/B4aFt1Wj5wy/?utm_source=ig_web_copy_link
On this, Guneet says  'Don't Say Bhabhi Please', and on hearing this, the people standing around again start laughing and teasing Guneet. While sharing the video on Tik Tok, Guneet wrote in the caption,
"That moment when @ranveersingh calls u Bhabhi😭😭😭😭😭😭😭😭 Dil k aramaaa aansuuoo main bheh gaae😭😭😭"
When Guneet shared this video on her TikTok account, it went viral within a few hours. It has 70 thousand likes that have been found in the video. People are making various comments on viral videos.
https://www.instagram.com/p/B4YJugQjwyC/?utm_source=ig_web_copy_link