Breaking News
Ramdev Baba, Amitabh Bachchan, Rajnikanth and Others to Receive Padma Awards on Republic Day!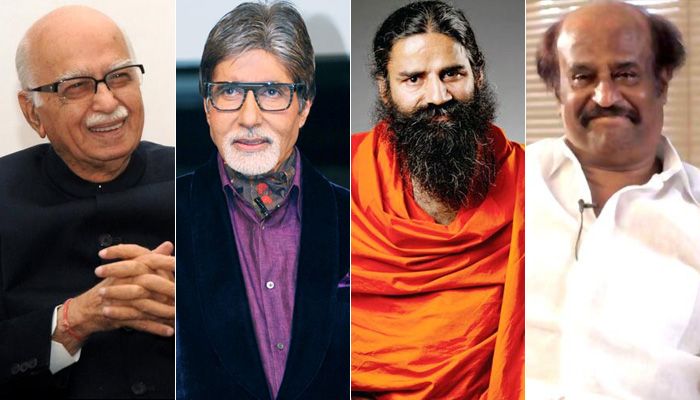 This year on the occasion of Republic Day, a host of celebrities and popular figures of our country are set to be conferred with the prestigious Padma Award. The list of winners include  Baba Ramdev and Sri Sri Ravi Shankar, actors Amitabh Bachchan and Rajinikanth, BJP veteran L K Advani and Punjab Chief Minister Parkash Singh Badal.
Actor Dilip Kumar, filmmaker Sanjay Leela Bhansali, lyricist Prasoon Joshi and Salim Khan are also to be awarded. In the sports section Sports stars, Sardara Singh – captain of Hockey team, badminton player P V Sindhu, chess master Sasikiran Krishnan, wrestler Sushil Kumar, his coach Satpal and Arunima Sinha, the first women amputee mountaineer to climb Mount Everest have been rewarded with this prestigious honor.
Also, music director Anu Malik will be receiving the award.