Specials
Rahul Dravid Appointed as INDIA-A AND INDIA U-19 Coach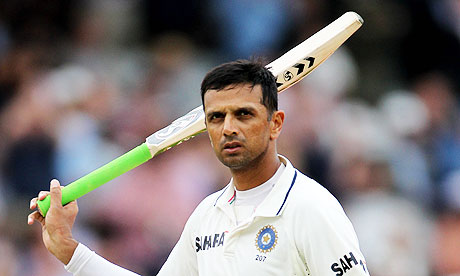 KOLKATA: Former captain Rahul Dravid was on Saturday appointed coach of the India A and under-19 cricket teams after the first meeting of BCCI's high-profile advisory committee here but there was no clarity on Ravi Shastri's future as senior team's director post the tour of Bangladesh.
The newly-constituted committee — comprising retired greats Sachin Tendulkar, Sourav Ganguly and VVS Laxman — met for the first time to discuss the future of Indian cricket and also present was BCCI President Jagmohan Dalmiya.
"The good news is that Rahul Dravid has agreed to coach India 'A' and under-19 teams in future," BCCI Secretary Anurag Thakur said in a press conference after the meeting.
The 42-year-old Dravid, a veteran of 164 Tests (13,288 runs) and 344 ODIs (10,889 runs), had been sounded out for the national coach's job but he was reluctant to take up the assignment owing to his family commitments, sources said.
Dravid was, however, keen to take up the responsibility of shaping up the next generation of Indian cricket. He is likely to tour with India A team also.
"The under-19 World Cup is scheduled next year and the A team would be touring various countries in the coming months," Thakur said.
However, there was no end to speculation surrounding Shastri, who has been retained as Team Director till the Bangladesh tour.
"There is lot of speculation about his future but leave that to us. The time of speculation is over. The matter will be decided and this committee has been asked to give its recommendation, based on which future decisions will be taken," Thakur said.
"Till the time we don't make any changes, the current set-up will continue. We have not shortlisted any names but in some time we will have a few names and the advisory committee meeting will be held," he added.