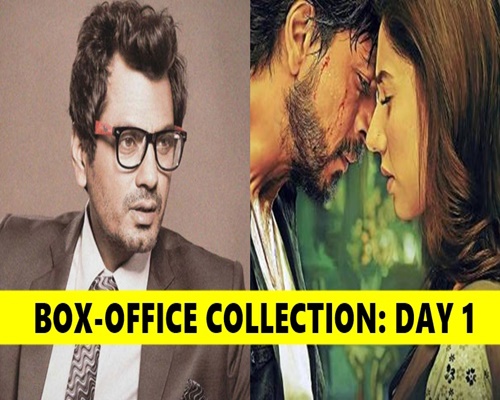 As compared to Kaabil, Shahrukh Khan's Raees has had quite the edge when it comes to his movie. Shahrukh Khan's Raees had higher screen occupancy as well as a greater promotion than Kaabil which eventually led to a higher box office collection on the first day as compared to Hrithik Roshan's Kaabil.
Shahrukh Khan's Raees managed to earn Rs 20.42 crore on it's opening day. Raees and Kaabil both released on a holiday and and both the movies performed very well at the box office. Raees although managed to surpass Kaabil when it comes to box office collections. Yet we feel that the opening was lower as it was a non-holiday and Raees is expected to earn more on the 26th Januray, i.e. the Republic Day. A total of 70% was calculated for Raees on its opening day which is considered good as it was a working day as well.
While Raees earned a very good number, Kaabil is not far behind as it has raked in a total of Rs 10.43 crore. It is clearly seen that Raees is currently the leader. However, the word of mouth that Hrithik Roshan's Kaabil is gathering makes us wonder if Kaabil will take over Raees at the box office this coming weekend. There have been some political backlash faced by Shah Rukh's film in Gujarat and there's a possibility of a ban as well. If this happens, Raees might slowly start to lose the battle and might not be able to surpass Kaabil's earnings
The film raked in mixed reviews from audience as well as critics. Nawazuddin's performance was lauded for its blend of seriousness and humour. The film also stars Pakistani actress Mahira Khan, who made her debut in Bollywood. The film is directed by Rahul Dholakia and produced by Ritesh Sidhwani and Farhan Akhtar. You folks stay tuned to this space and we'll bring all hot scoop and trade updates of both the films right here.