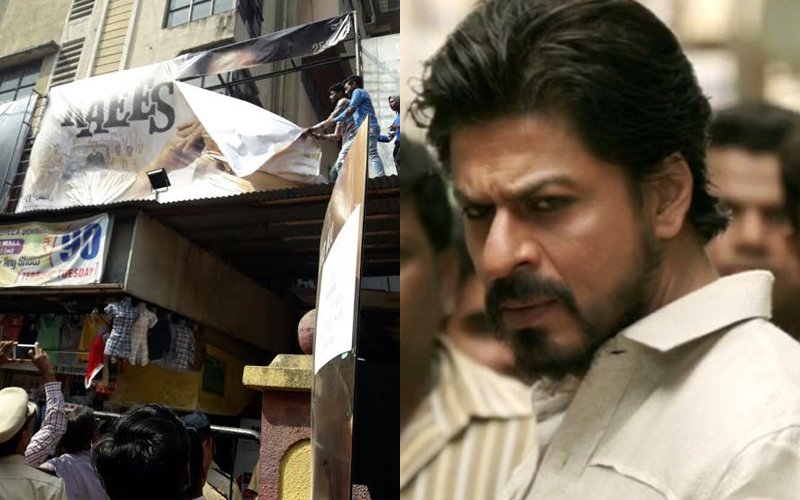 It's the very first day of Shahrukh Khan's Raees but it seems like the Raees actor has to deal with many obstacles now. The very first thing and I think the most difficult is the clash of Kabil and Raees.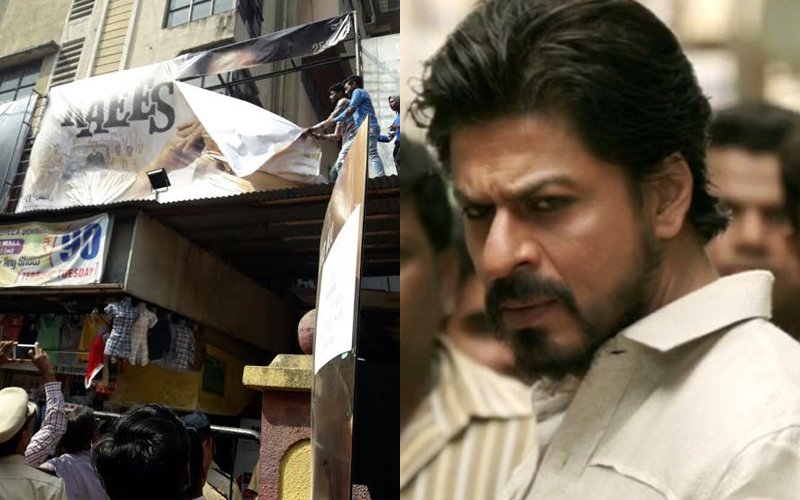 Also one factor is the female actress of the film Mahira Khan who is a Pakistani actress. After the entire Indo-Pak tension, India clearly is not accepting any Pakistani artist in India and is taking every step to ensure that Pakistani artists don't flourish in our country. But since Raees was shot before the entire tension, there's very little that the makers can do. but Shahrukh Khan personally met Raj Thakrey and ensured him that Mahira Khan won't be a part of any promotions in India at all. She will be out of it.
But again, after the release of Raees, people have again started protesting it.
The incident took place in Madhuban Cinema, Dombivli where three people of Chhatrapati Yuva started protesting the film at 1:30 pm and even tried obstructing the show. They have protested the film so much and even tore the banners of the movie which were outside the cinema house too. They have protested the film not because of Shahrukh but because of Mahira Khan who is a Pakistani actress and also a lead of the film and they do not want to see her in India at any cost.
However, the police has filed a complaint against them and a senior inspector said
https://www.facebook.com/permalink.php?story_fbid=1105112556262014&id=298269463612998
"We have registered an offence against 38 protesters including three main accused in this case. Police personnel were deployed outside the theatre for maintaining law and order. There was no obstruction to the movie inside the theatre,"
After all the attacks from Pakistan, we Indian have become very touchy and strict about any Pakistani artist who work in India. But do you people think that any protest like this will actually work? Or it will just create chaos in the country? Please think about it.