TV Shows
Punnaga Zee Telugu Serial wiki, cast, story, timing, episodes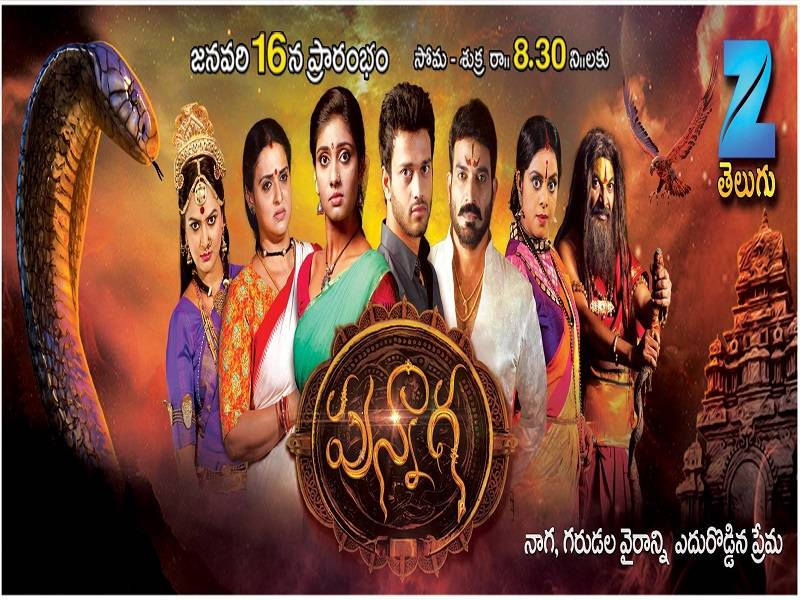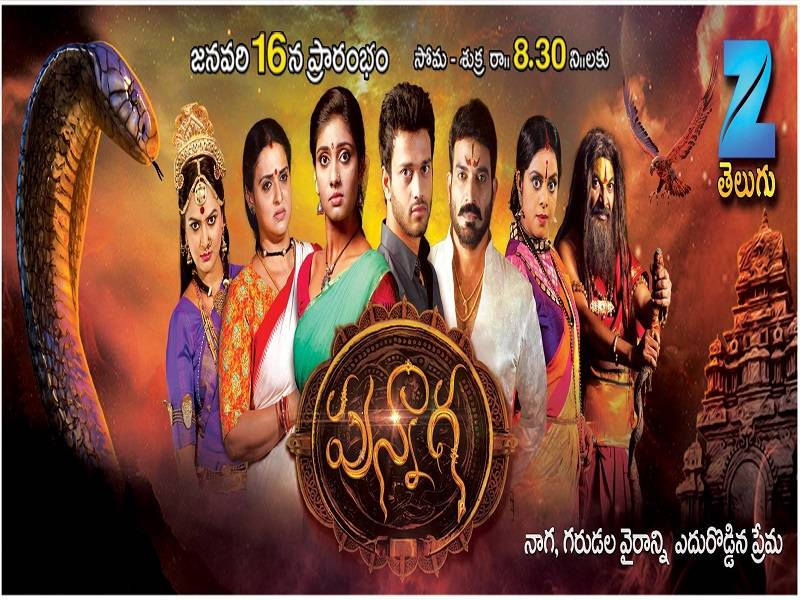 TV Show – Punnaga
Genre – Mythology
Star cast – Anjana, Akarsh Byramudi, Pavithra Lokesh,
TV Channel – Zee Telugu
Release Date – 16th January 2017
Punnaga Serial Wiki :
Synopsis: The popular Telugu TV channel called Zee Telugu has embarked with a new TV show called Punnaga. The TV show falls under the mythology genre, which has already began from 16th January 2017 starring Anjana, AKarsh Byramudi, Pavithra Lokesh, Bharani, Jyothi Reddy and Dubbing Janaki in key roles. The year 2017 seems to be like the season for mystery, mythology and fantasy, which was not just the story of 2016 but extends to 2017. On small screen too, especially on Zee Telugu, the trend is continuing with number of dubbing serials and straight Telugu serials which are plotted against the backdrop of nagins, spirits, ghosts and tantriks.
Taking cue from the immense viewership these serials garnered, there is yet another straight Telugu production- 'Punnaga'. . With popular TV artistes named about would be playing prominent roles in 'Punnaga', the official promo hints at the story as a revenge-cum-love drama centered around the animosity of Nagin and Garuda. The serial will go on air from January 16. It is scheduled to be telecast from Monday to Friday at 8.30 pm. talking about the plot of the TV show, which has a new fiction show with a story about two rival families The Naga & Garuda family, who have been clashing since the beginning of time.
The Garuda family, headed by Dhanunjay Varma ardently worships Garuda Deva as their Kula Devam. And the Naga Family headed by Mahadevi is a great devotee of Naga. And though Dhanunjay hates Nagas, he and his sister Bhadravathi will often try to get hold of the Naga Nidhi. The show revolves around Dhanunjay's son Anirudh & Mahadevi's daughter Punnaga's bond, as Anirudh's horoscope states him having associations with the rival family. Now what impact will this bond bring in the lives of Garuda & Nagas forms the crux of the story, would be interesting to explore though.