Bigg Boss
Bigg Boss 11: Puneesh Sharma Caught Kissing Bandgi Kalra, Read Her Boyfriend Dennis Nagpal's Reaction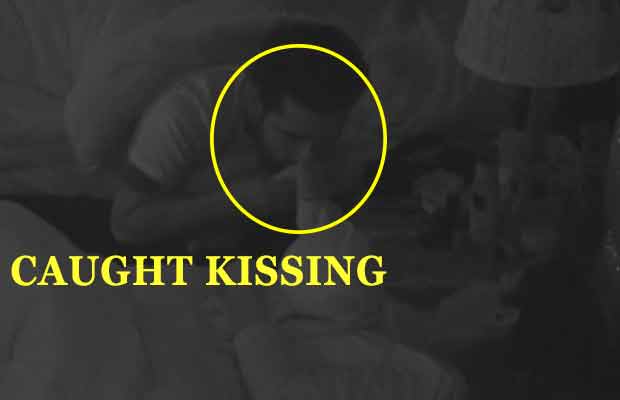 Bigg Boss 11 has started last week, the show has been able to entertain its viewers to the fullest. This season the makers have been able to bring interesting and controversial contestants inside the house. Fights have become very normal thing inside the house, one way or another some contestants are always fighting for some reasons. We have seen lots of drama in just one week, what we see in one month in most of the season. This season, Puneesh Sharma and Bandgi Kalra are becoming very popular since the first day.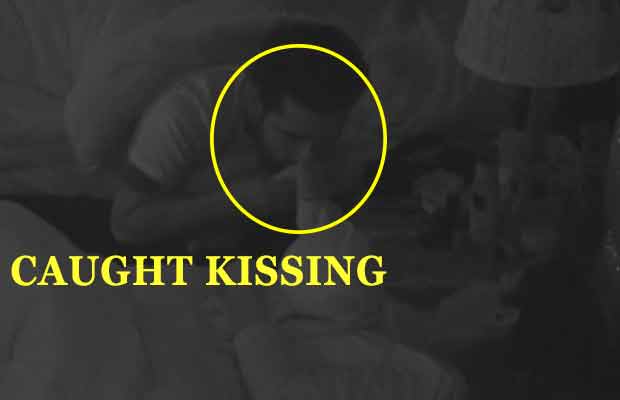 Bigg Boss 11 is filled with action, drama, and romance. Contestants have come prepared for this season, everyone is playing their A-game. They are making strategies, fighting and everything. Following the theme of last season, commoners and celebrities are currently staying under the same roof. It looks like commoners are way more popular than the celebrities this season. Commoners are grabbing all the limelight inside the house. One commoner, who has been making lots of noise in the house is Bandgi Kalra, she is getting close to Puneesh Sharma a lot.
One week has passed since the premiere of Bigg Boss 11, we were seeing lots of fight but never any romance until now. It looks like a first romantic couple of Bigg Boss Season 11 has been found. It is none other than Puneesh Sharma and Bandgi Kalra. Bandgi spent lots of time with Puneesh inside the house. We saw some romantic moment in the last episode. Puneesh was resting his head on Bandgi's lap. He was telling her how bad it would have been if she had been evicted last week.
They did some talk over there and headed straight back to their respective bed. Before they could go to sleep, Puneesh is seen kissing Bandgi's hand gently. This is not something big, but it is sure they look way more comfortable in each other's company. There is something going on between Delhi Based model Bandgi Kalra and Puneesh Sharma. The new lovebird is grabbing lots of attention inside the house.
Bigg Boss has been known for some amazing love stories over the years. We have witnessed one or more romantic couples in each season. Bigg Boss is a most controversial reality show, but it is also about friendship and relationship between the housemates. This is strategies or real love between the two, we'll have to wait and see.
You may ask why we would say that this may be strategies between the two stay longer inside the Bigg Boss house. In a recent episode, we witnessed Puneesh and Bandgi planning to pose they are in love for the game. If it was not enough, Puneesh Sharma is a very good friend of Bandgi's boyfriend Dennis Nagpal. So, these three are already friends, it would not be a surprise if they are doing it for the game.
Now, Dennis Nagpal seems to be pretty upset with Bandgi's closeness with Puneesh. You can check out how Dennis has reacted on Twitter. He even re-Twitted some of the Tweets of fans suggesting Bandgi's closeness with Puneesh Sharma.
True that! #BB11 #BiggBoss11 #bandgikalra #PuneeshSharma

Retweet if you agree! pic.twitter.com/eaIfqGAapN

— Dennis Nagpal (@dennisnagpal) October 9, 2017
I feel so bad for #DennisNagpal he did so much to bring his gf #BandgiKalra on #BB11 and in return she hooked up with his friend #Puneesh

— Precious Soul (Wikipedia Editor) (@stunninghuman) October 9, 2017
Check out some pictures of Bandgi Kalra and her boyfriend Dennis Nagpal
https://www.instagram.com/p/BYbYD8GgzJH/
https://www.instagram.com/p/BX-2wbyAuA7/
In the meantime, Bandgi Kalra has done engineer by education and model by profession. She is dating a casting director-producer Dennis Nagpal. It was rumored that Dennis was part of Bigg Boss creative team. Responding to the rumor, Dennis Twitted
To all the media. I'm part of television industry but NOT the co-director or creative team member of Bigg Boss.#BB11 #BiggBoss11

— Dennis Nagpal (@dennisnagpal) October 8, 2017
Tell your views on Puneesh Sharma and Bandgi Kalra relationship.
Stay Tuned for all the latest Bigg Boss 11 news.