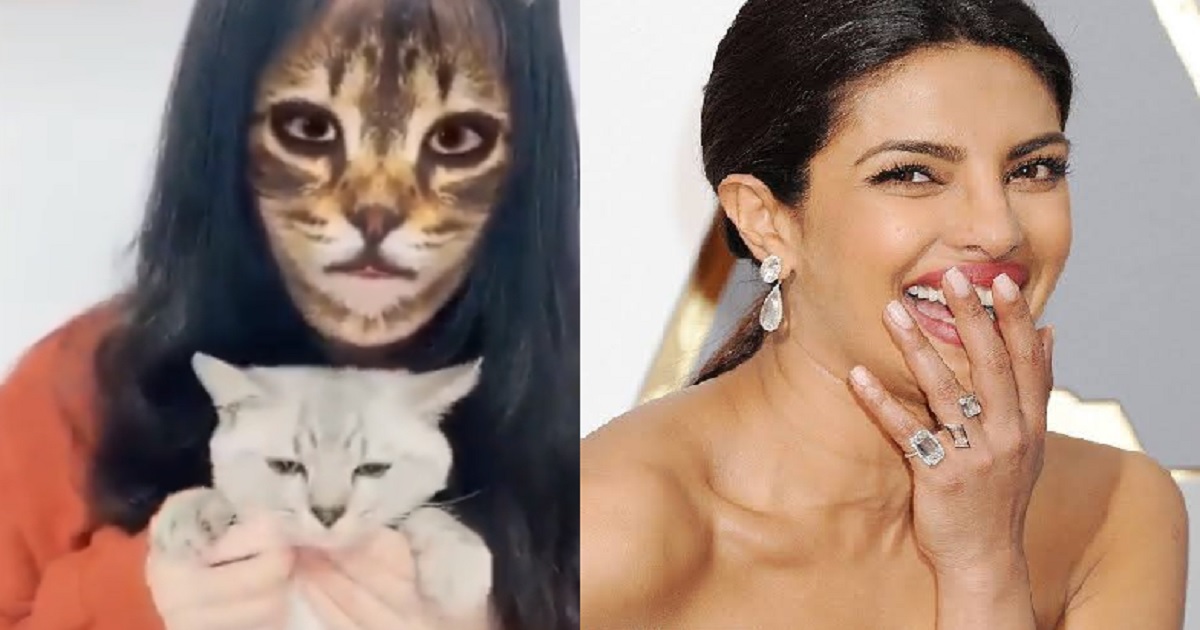 Priyanka Chopra shared a cute video on Twitter because she found it really hilarious. She recently appeared in UNICEF's Danny Kaye Humanitarian Award. Priyanka is very fun-loving in real life, she keeps sharing her every detail to fans. In the video, there is an all different cat with their owners with cat face filters. Most of the cat's reactions are really shocked and scared to see a cat filter face of their owner. One of them jumps off the owner's lap while another tried to attack the owner.
Priyanka shared the video on Twitter, and wrote, "So funny!!!!! dying!!!"
https://twitter.com/miaaselaa/status/1203908356706054145
Priyanka is recently shooting her Netflix film, The White Tiger, Priyanka with Rajkumar alongside featuring on Aravind Adiga's book. Priyanka received the award at the Snowflake Ball in New York last week. Speaking at the function, Priyanka had said, "Giving back is no longer a choice. Giving back has to be a way of life."
Priyanka showed a comparison between the shooting of her American show Quantico and The White Tiger by sharing a collage on Instagram. While one pic showed Priyanka in a knee-length black slit dress, the second one was a close selfie and writing something for The White Tiger.
She captioned the images: "Then and now… Same but different. #homework #prepday #rehearsals #throwback #quantico #thewhitetiger".
https://www.instagram.com/p/B4zTuQfnlNp/?utm_source=ig_web_copy_link