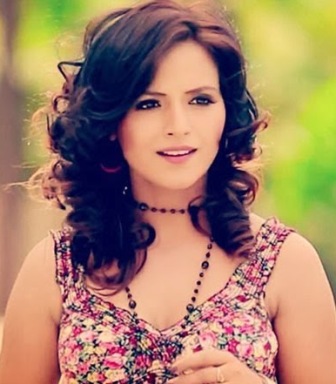 Poonam Sood Bio :
Born : Unknown
Age : Unknown
Birthplace : Unknown
Height : Unknown
Movies : Bade Changey Ne Mere Yaar Kaminey, Aj De Lafange and Yaar Annmule 2
Punjabi hottie Poonam Sood , is emerging as a potential actress in Punjabi films. After delivering two hits in Punjabi films, she is gearing up for her upcoming films. In 2014, she acted in the film Wandd. Her work was highly appreciated. She is known for more Punjabi movies like Bade Changey Ne Mere Yaar Kaminey, Aj De Lafange and Yaar Annmule 2. In the year 2014 she had three releases.
Born on April 9, Poonam started her career with modeling. After few ramp assignments, she was offered Punjabi films.
Later in 2015, Poonam Sood was seen in lead roles in more Punjabi films. She established herself with a Hindi film titled Hum Hain Khurrafati. Although this Bollywood film failed to receive much appreciation from national audience, Poonam was appreciated by her Punjabi fans. Following this Poonam received many Punjabi films offers. As she is a very actress, she is picking good projects only. There are rumors that the gorgeous actress has also signed a Bollywood film.
Thanks to her popularity, Poonam was offered to act in a music video by the singer Rimpy Prince. She grabbed the opportunity and acted in the video with lot of confidence. The song was titled Dil Da Haal. The video received many hits on you tube.