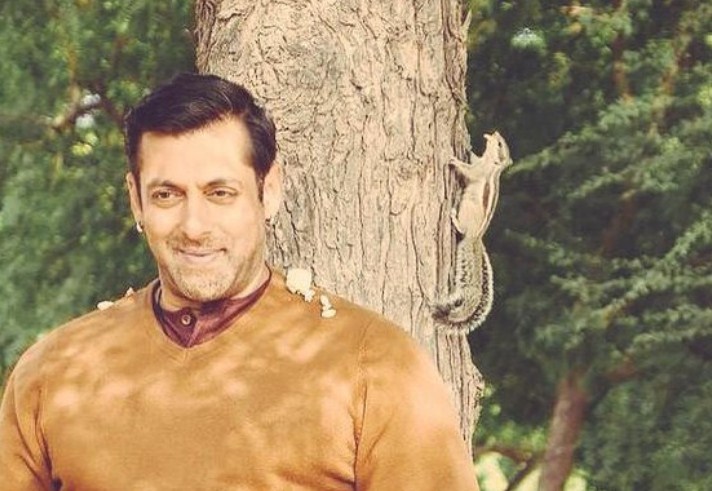 we all know that Salman Khan is busy in 'Bhajrangi Bhaijan' shooting. Apart from the fact that Bhai opted to work again with Kabir and Kareena Kapoor, he is seen so cheerful on the sets. Salman Khan who has already shown his support towards the humanity has love towards animal which most of us are unaware of.
Squirrels, which are most sensitive and shy creatures tend to move rapidly here and there stood steadily with much affection when they came to know its Salman Khan who is beside them. During the shooting of Bhajrangi Bhaijan , Salman Khan was spotted with a squirrel where the squirrel seems to be proud of being with Bhai and Bhai feeding Peanuts to it adorably.
Well, these pics are much cute to watch again and again. Nevertheless, they also show the love of Salman Khan towards animals.