Sonam Kapoor and Anand Ahuja's wedding ceremonies begun yesterday night with an absolutely rocking Mehendi ceremony that took place at Anil Kapoor's residence Sunday night!
https://www.instagram.com/p/BicjmMvlixl/?taken-by=anshulakapoor
Arjun Kapoor, Mohit Marwah and Harshwardhan Kapoor, Jahnvi Kapoor, Khushi Kapoor, Rhea Kapoor, Anshula Kapoor, Shanaya Kapoor, Sanjay Kapoor, Anil Kapoor were all seen dancing and posing in the pictures and the videos floating over the internet with hashtag '#SonamKiShaadi'. Apart from the Kapoor clan, Karan Johar, Rani Mukerji, Kunal Rawal, Masaba Gupta and and several other celebrities had a blast at the Mehendi ceremony.
While Sonam Kapoor posted pictures with her beau Anand Ahuja, the young cousins Jahnvi Kapoor, Khushi Kapoor, Anshula Kapoor and Shanaya Kapoor were seen having a lot of fun together!
https://www.instagram.com/p/BicnxM6Fq5i/?taken-by=anshulakapoor
Be it dancing together or be it posing for pictures or be it even leaving the venue in the same car,  Anshula Kapoor, Janhvi Kapoor and Khushi Kapoor stuck by each other's side all through the night. Looking stunning in their traditonal attires, Anshula Kapoor also shared happy moments on Instagram and captioning it as "#EverdayPhenomenal #SistersBeforeMisters" along with hearts and stars.
After Sridevi's demise, Boney Kapoor's children have come together to let bygones be bygones and remain his pillar of strength.  The sisters have become very close and its heartwarming to see their adorable pictures together.
https://www.instagram.com/p/BidkOlAB3I2/?utm_source=ig_embed
Other pictures from the evening: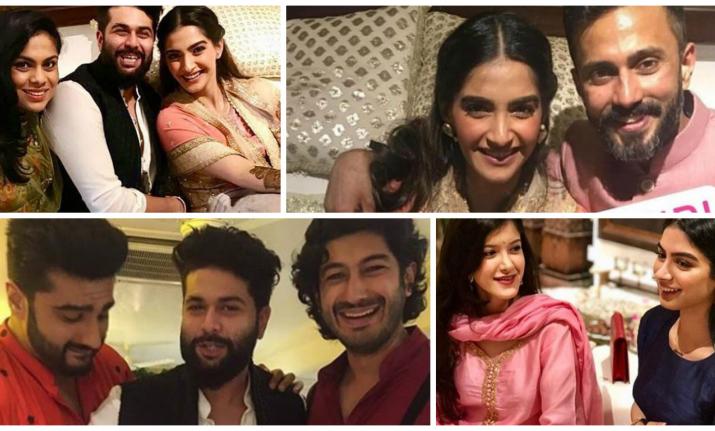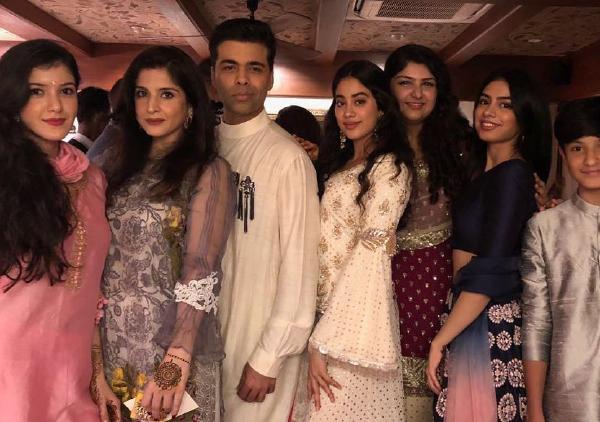 As per Sonam and Anand's wedding invitation card, another round of Mehendi is going to take place on May 7th. The wedding ceremony will take place on May 8, at Sonam's aunt Kavita Singh's bungalow Rockdale in Bandstand, Bandra, where the guests are expected to dress in 'Indian Traditional'. The grand reception will take place on the same evening at The Leela. The families have invited the guests for the 'party' to join them for 'an evening of dance and music to celebrate Sonam & Anand'. The dress code is 'Indian or Western Formal'.
Stay tuned for more updates!