Bollywood
People Went Berserk On Twitter After Saif And Kareena Named Their Baby Taimur Ali Khan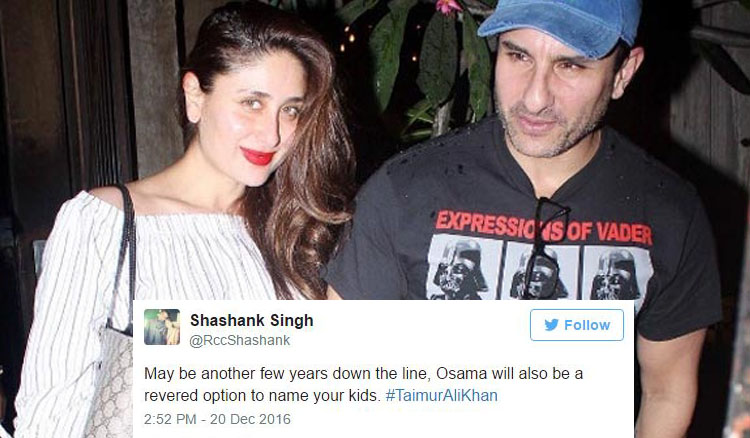 December 20, was a blissful day in the family of Nawab Pataudi as Saif Ali Khan and Kareena Kapoor Khan blessed with a baby boy. Soon after that, it was revealed that Saif-Kareena baby name is Taimur Ali Khan. In spite of such a happy news, Twitter was aghast due to the choice of their baby name.
Also read: Kareena Kapoor Khan, Saif Ali Khan Are blessed With A Baby Boy, Mommy And Child Are Absolutely Fine
After this good news, Kareena and Saif shared a joint statement by saying, "We are very pleased to share with you all the wonderful news about the birth of our son, Taimur Ali Khan Pataudi, on the 20th of December 2016." This has really made millions of fans happy but certain section of people didn't liked the name at all. Mainly twitter went berserk as the name is borrowed from a tyrant ruler of the 14th century. His name was also Taimur Ali Khan Pataudi, who invaded India in 1398. After invading Indian territories, he acquired a control over Persia, Mesopotamia and a small part of Asia.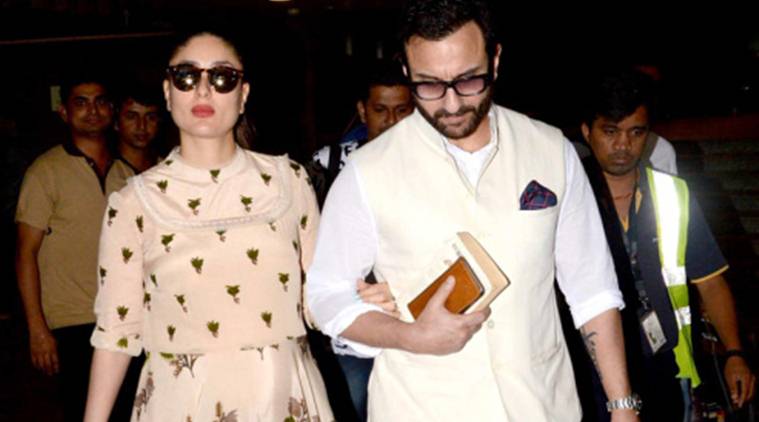 It is believed that Taimur Ali Khan Pataudi was known for plunder and slaughter of Indian inhabitants. As per one of the twitter, he was a barbaric ruler responsible for lakhs of Hindus genocide and rapes.