News & Gossip
Ouch! This Actor Has The Snidest Things To Say About Imran Khan ' s Bollywood Career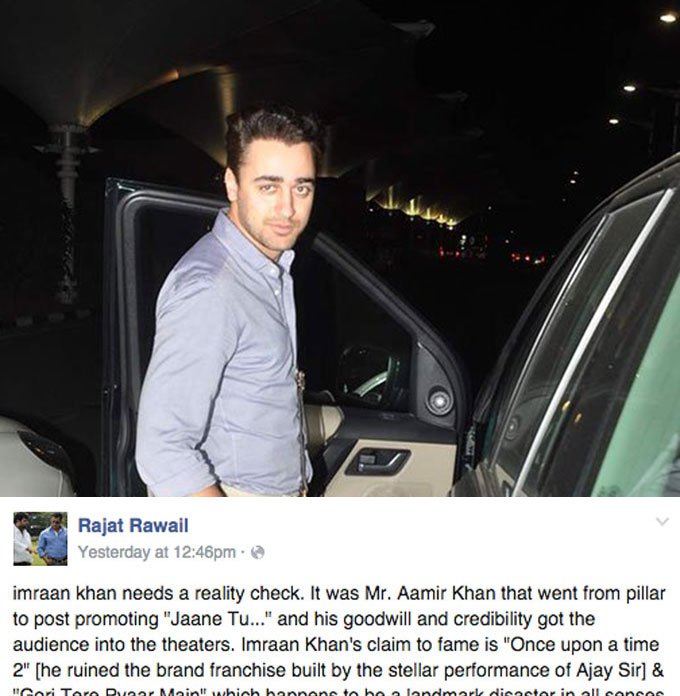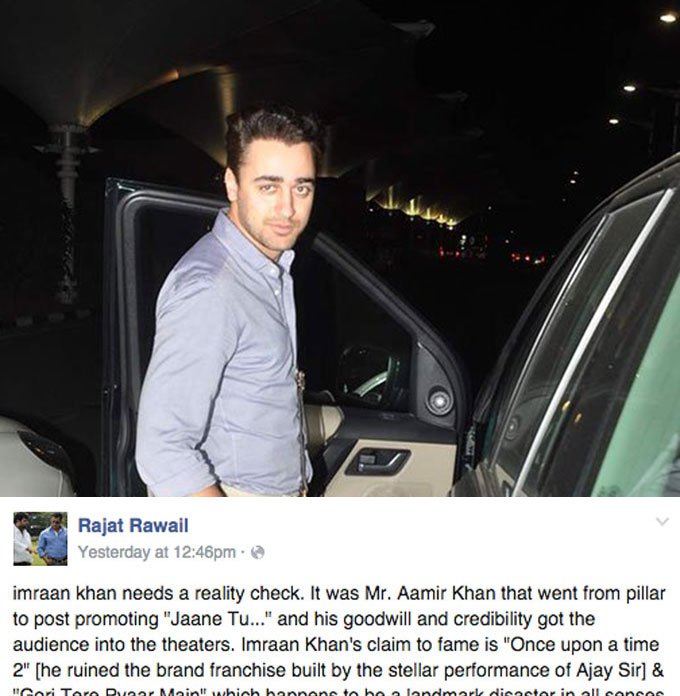 Do you remember the time when Ranbir Kapoor and Imran Khan were the supposed "BFFs" in Bollywood? But somehow, things went downhill for their friendship when there were rumours about Avantika Malik (Imran's wife and Ranbir's ex) making negative comments about Ranbir's performance in Rajneeti, as reported by Rahul Rawail (director) who apparently overheard her.
In a recent interview with TOI, when Imran was asked about his equation with Ranbir and the tiff with Rahul Rawail, he said:
Is Rahul Rawail still around? He had a grudge against Avantika because she'd rejected his Buddha Mil Gaya when working for a studio after it had been greenlit. After the story came out, I called Ranbir, told him this hadn't happened. He had enough regard for me to take my word for it and not that of a third person who wanted to get his name in the papers or curry favour with someone.
Seems like his statement didn't go down too well with Rahul's nephew, Rajat Rawail (you might know him as Tsunami from Bodyguard). The producer/actor then took to Facebook to give it back to the certain Khan: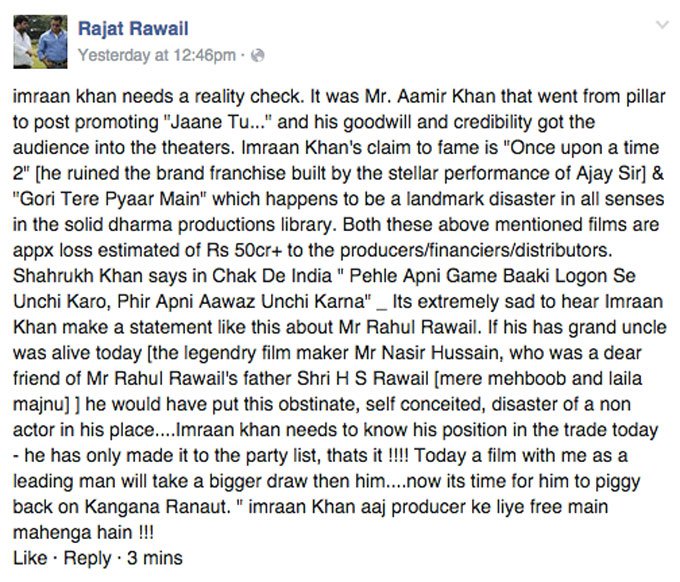 The comments seem super unnecessary and distasteful to us – there's clearly a lot of bad blood here!