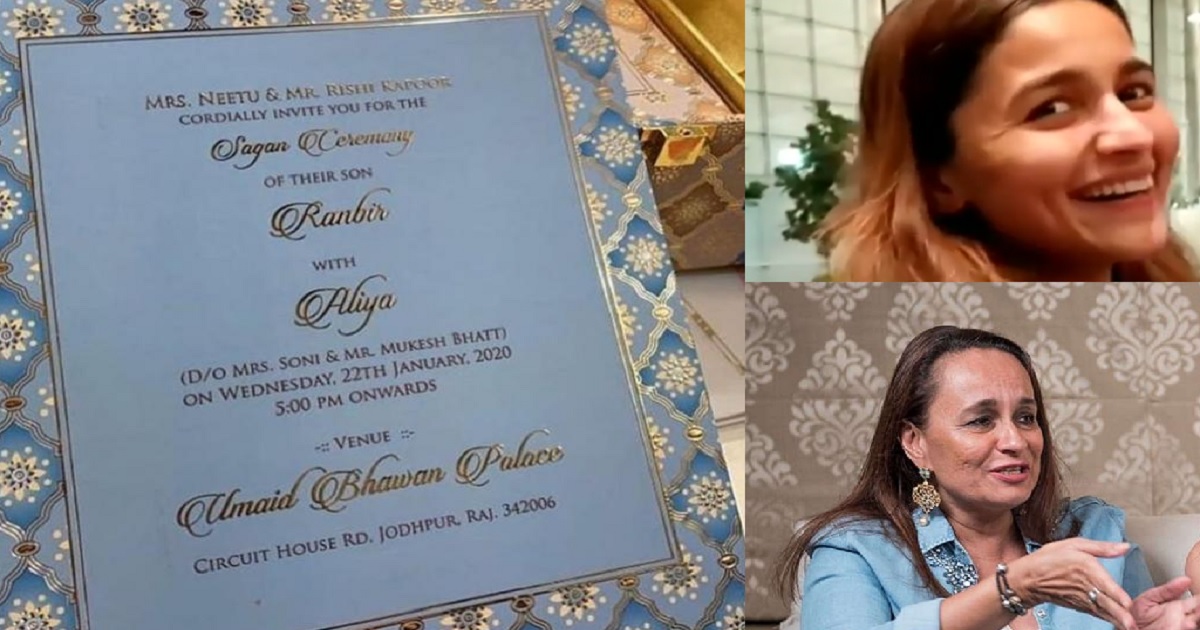 Bollywood couple is Alia Bhatt and Ranbir Kapoor made their relationship official by calling Ranbir 'mine' on national television  during an award show. There is speculation about their wedding and also the card which is rolling all around on the internet.
Recently, Alia Bhatt and Ranbir Kapoor's Wedding card is going viral, in which it is written January 2020 engagement. We will talk about further details of card but let me tell you the reaction of Alia's family,
Alia's mother, Soni Razdan rubbished the rumors and said, "It's a non-issue. Please, don't give these miscreants more publicity than they deserve."
Alia's uncle, Mukesh Bhatt shared, "Alia is busy shooting for Sadak 2 in Ooty. I have got a call from all over the country inquiring about the same. How can it be real? It's sad. There are so many mistakes on the card."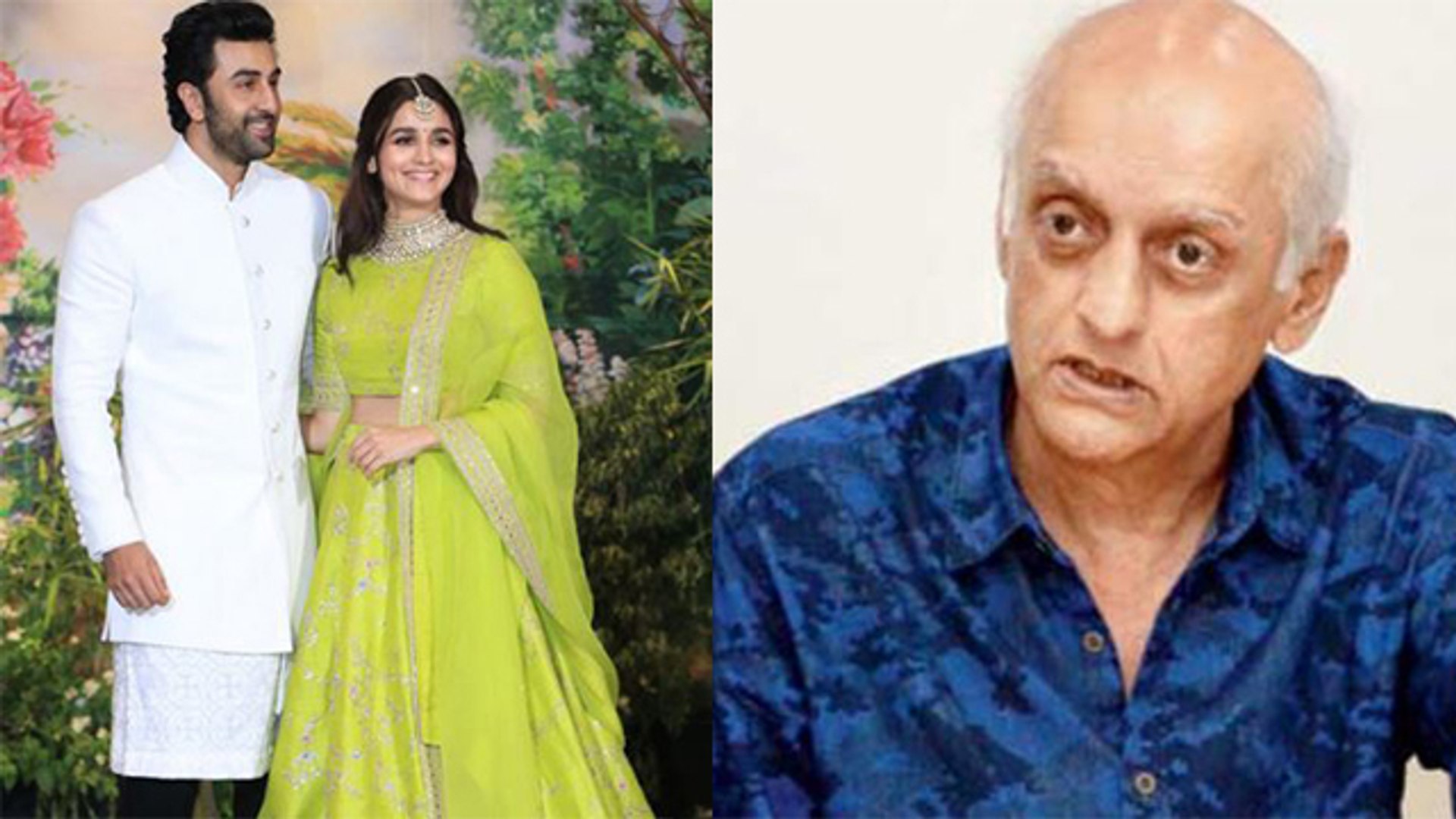 If you look at it carefully at the card, you will find multiple mistakes that have proved the card was fake. In the sagan invitation card, the spelling of Alia is wrongly spelt as 'Aliya' and the card mentions the daughter of Mukesh Bhatt which is again wrong as Alia is the daughter of Mahesh Bhatt and Soni Razdan. And, instead of 22nd, it is written 22th January.
This is what Alia Bhatt reacted to the news,
https://www.instagram.com/p/B36DytMHTn3/?utm_source=ig_web_copy_link