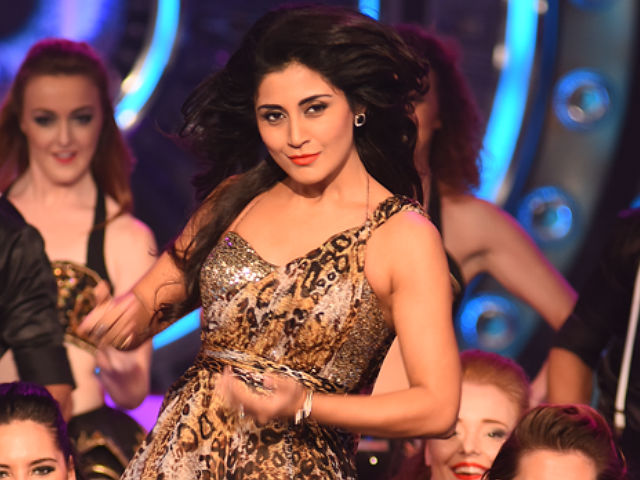 Natural Eviction will pay Rimi Sen 2crores
In last episode we saw Rimi sen was humiliated insulted by Salman, but it dint made any difference to her. She kept smiling as if she don't give a damn to what anyone think about her. The only thing she is concerned about is
THE BANK BALANCE. 
The winner of Bigg boss will get 50Lakh and Rimi sen is sgetting 4times of it. Should we call her already A Bigg Boss 9 winner..?
Despite Rimi Sen being of no activity value on the show, Bigg Boss makers were unable to throw her out of the house. Just because she had signed a contract which said that she will get Rs 2 crore if she was evicted by audience votes. If Bigg Boss makers were to throw her out, they would still have to pay the whole sum. & if Rimi Sen were to voluntarily exit, she would only be eligible for 20% of the amount assured to her.  This dilemma on both the sides stopped Rimi Sen from going out of the house.
Even Rimi sen chose to ignore Salman on this. All that she had to say in reply to him was – "I can't do hardwork! Maybe I am a pyscho. Main sirf paise ke liye yahan aayi hun". Why she so deseparate and greedy about money? Is she on verge of being beggar or what. 
Salman Khan certain Rimi to participate in the tasks several times but her attitude did not change even a bit. The show producers continued trying to make things difficult for her inside the house hoping that she will walk out. But there was one thing that kept her steady in the house — her determination to get Rs 2 crores!
This week Bigg Boss had opened the gates of the house for anyone who is not interested in continuing the game to walk out of the show at that very minute. But even after whining about wanting to go out of the house for seven weeks, Rimi did not leave.
Rimi, who did not participate in most of the tasks, managed to survive in the house with plenty of audience votes. But her laid-back attitude troubled her co-contestants and the show producers.