Trailer
MSG The Messenger of God Theatrical Trailer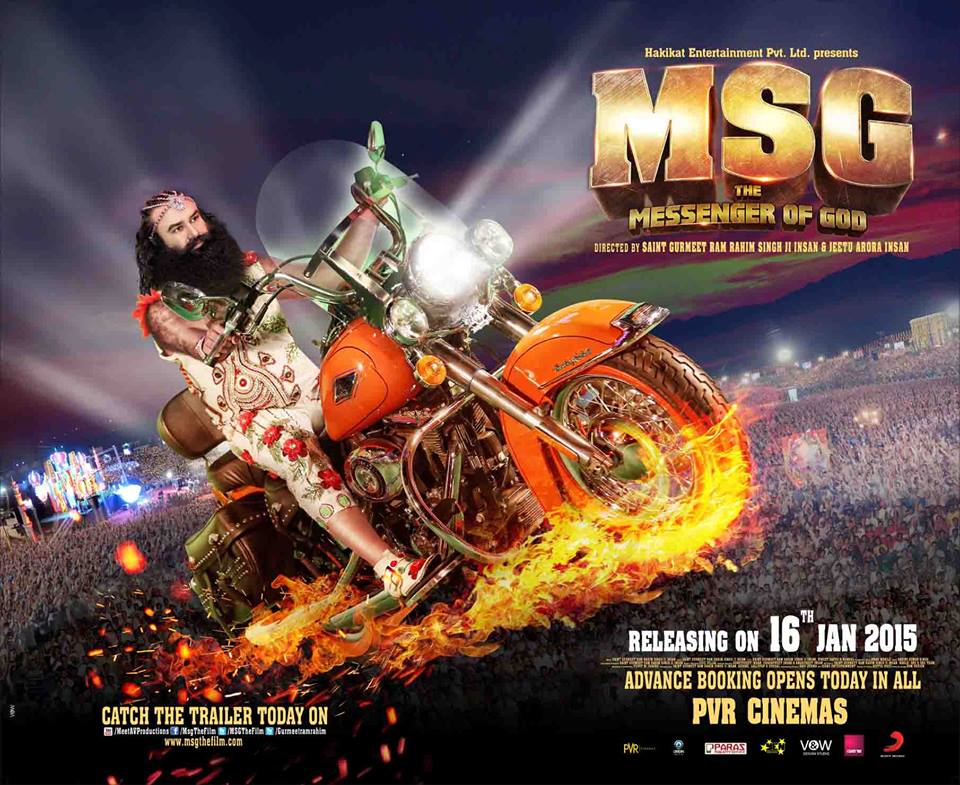 Presenting the theatrical trailer of MSG: The Messenger of God. This one is a revolutionary film that's packed with action, high drama, suspense and stunts performed by a real-life spiritual master - Saint Gurmeet Ram Rahim Singh Ji Insan.
The film promises exotic locales, larger than life sets and traffic stopping dresses. In a nutshell, the film is a mind-blowing total entertainer with a life transforming message - Life Rocks, Just Live it right!
The film releases worldwide in four languages on January 16, 2015.