Specials
Most popular and expensive weddings of South Indian Celebrities
After watching so many south Indian movies, we come to the conclusion that they know how to do things in style. This statement is quite evident when we look into the personal life of celebrities of South Indian celebrities. You can see their extravagant life style in the tabloid every now and then.
Weddings in India are a very prestigious event in anyone's life. Everyone tends to go the extra mile to celebrate the best day of their life. You may be familiar with some of the most expensive weddings of our Bollywood celebrities. The same thing applies to our favorite South Indian Celebrity.
Tollywood celebrities never shy away from flaunting their extravagant life style. If we look into the wedding ceremony of some of South Indian superstar, we would be very amazed. It also gives us a sense of perfect wedding goals.
If you think that the big fat weddings are becoming things of past in India, you should look into the most popular and expensive weddings of South Indian Celebrities.
In this post, we are going to discuss some of the most popular and expensive weddings of South Indian Celebrities. If you go through the post, you will certainly be astounded after looking at the expense and style of these celebrity weddings.
Sneha and Prasanna
In our list of most popular and expensive weddings of South Indian Celebrity comes the wedding ceremony of Sneha and Prasanna. The couple got married in a traditional South Indian wedding ceremony. Sneha looked gorgeous in her wedding attire with 22K gold jewelry worth Rs. 2 lakh. Her Addgai Patkam was of Rs. 6 lakh. However, we don't have any idea the total expenditure of the ceremony, but it looks pretty expensive.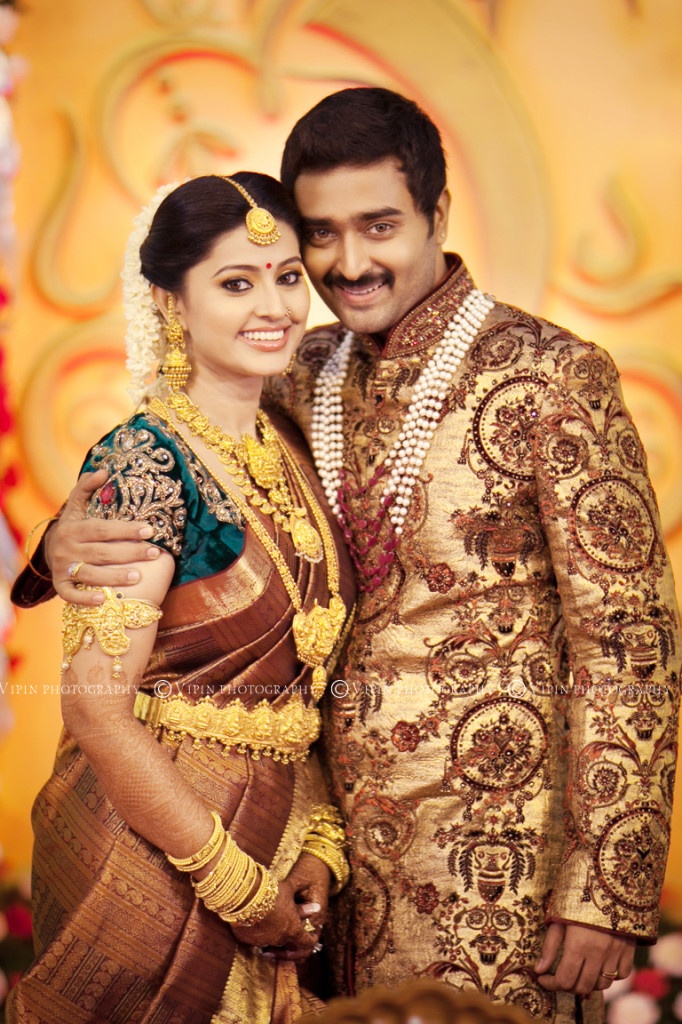 Surya and Jyothika
Surya is one of the most popular and celebrated Tamil actors of current generations. The actor has been part of various blockbuster movies throughout his career. It was obvious that when he is going to marry, it will be in style. Both the actors are very popular Tamil stars, who have very loyal fan base. The couple got hitched in 2006, where all the megastars of the industry attended the ceremony. Some the high profile attendees were superstar Kamal Hassan, Asin and Dhanush among others. But, the bride Jyothika stole all the limelight, when she entered in her pink sari worth Rs. 3 lakhs. The actress was also seen sporting diamond necklace.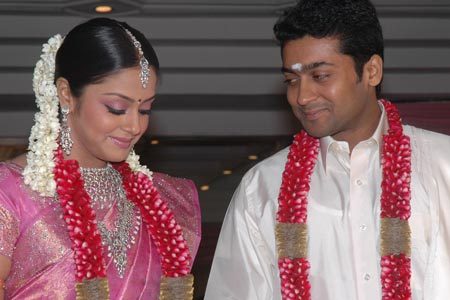 Dhanush and Aishwarya
When superstar Rajnikanth's daughter Aishwarya married Dhanush, it was a grand affair. Many celebrities from Bollywood industry like Amitabh Bachchan, Jaya Bachchan, and Hema Malini attended the weddings.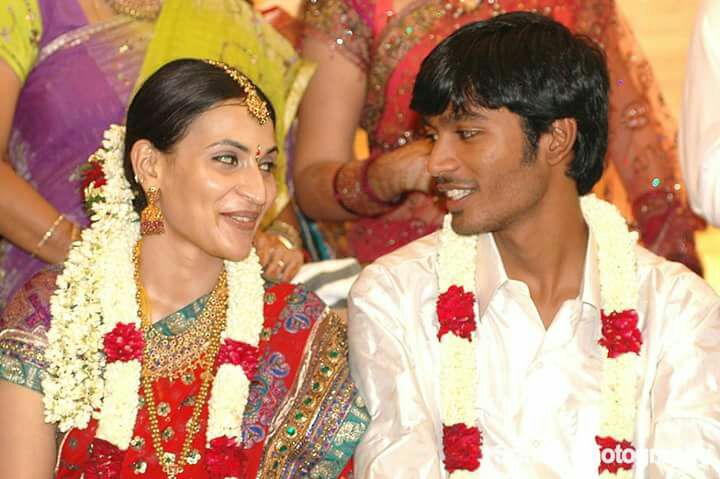 Ram Charan and Upasana Kamineni
Son of superstar and politician K. Chiranjeevi Ram Charan married the granddaughter of the chairman of Apollo Hospital, Upasana Kamineni. Their weddings was a night to remember, celebrities like Amitabh Bachchan, Rajnikanth, Bonny Kapoor and Shri Device graced the event.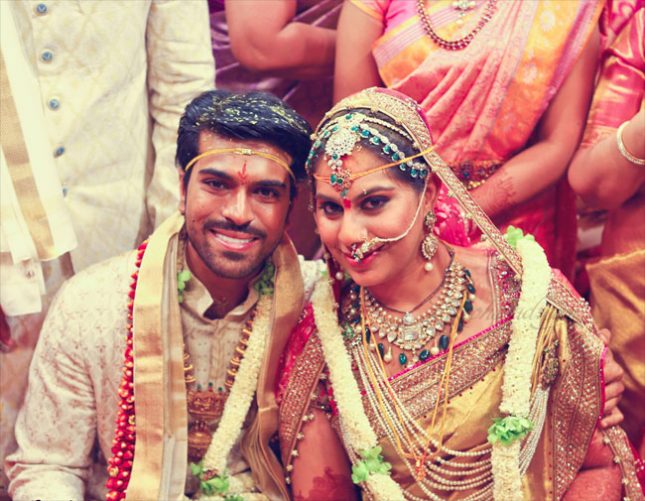 Allu Arjun and Sneha Reddy
Last but not the least, the wedding ceremony of Allu Arjun and Sneha Reddy was one of the most expensive weddings in India. Allu Arjun is one of the most famous Telugu actors. Sneha Reddy is the daughter of Telangana educationist, Kanchara Chandrasekhar Reddy. According to the report, their wedding had the total expense of Rs. 100 crores.