Hollywood
Money Heist to end with season 5; two new casts to join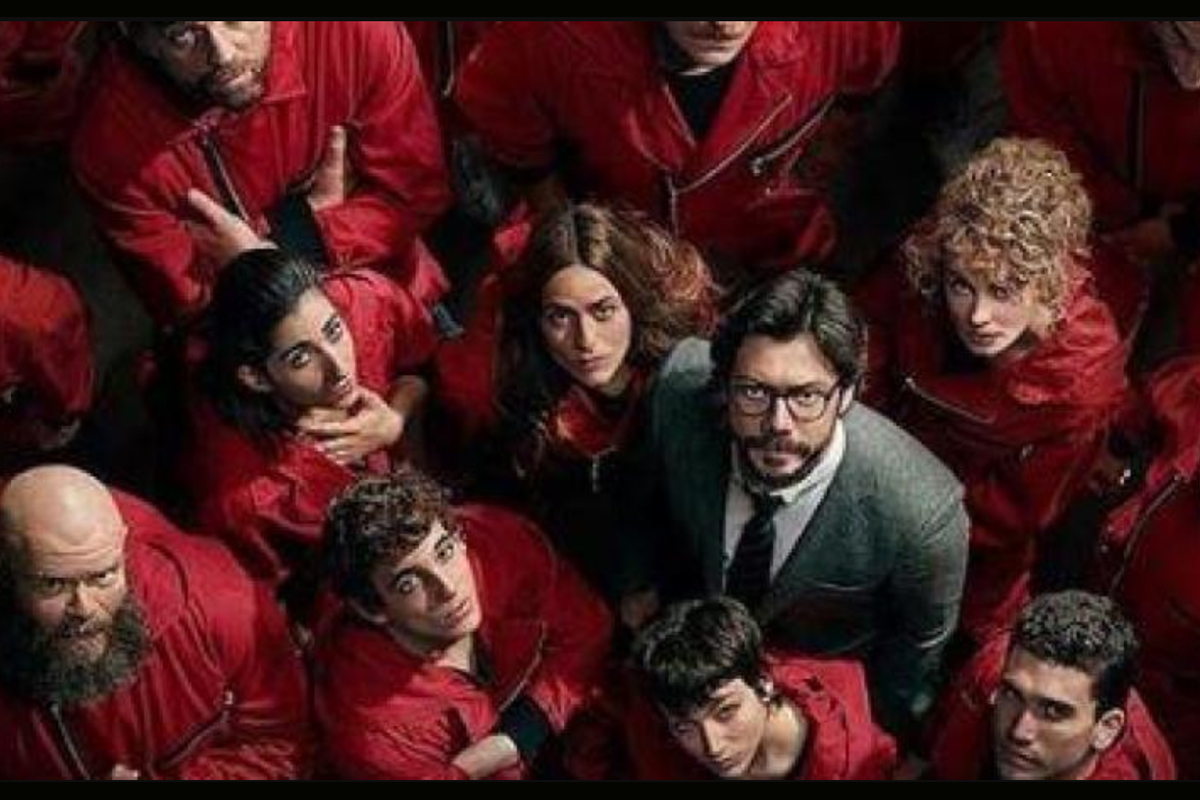 Spanish heist crime drama series 'Money Heist' became a megahit at Netflix after it started streaming on digital platform, on December 20, 2017. To end the most acclaimed series with its final season, Netflix announced its return with fifth and final season of this biggest heist drama.
The streaming giant, Netflix, on July 31 revealed that the production of Spanish Television drama will begin its production on August 3 in Denmark before moving to Spain and Portugal. Creator and showrunner Álex Pina dropping the big news said, "We've spent almost a year thinking about how to break up the band. How to put the Professor on the ropes. How to get into situations that are irreversible for many characters. The result is the fifth part of La Casa de Papel. The war reaches its most extreme and savage levels, but it is also the most epic and exciting season."
Where these four seasons of La Casa de papel (The House of Paper) or Money Heist, were based on two biggest robberies in the history of Spain, respectively at; Royal Mint of Spain and Bank of Spain, this new season has raised the bar for its audiences and they are expecting something exciting to watch in the end.
What's more exciting in this upcoming heist season is the announcement of two more cast. This cool gang of Ursula Cobero (Tokyo), Alvaro Morte (The Professor or Salva), Itziar Ituno (Lisbon), Pedro Alonso (Berlin) and others will be accompanied by 2 more actors including 'Narcos' and 'Sense8' actor Miguel Angel Silvestre, and the 24-year-old Patrick Criado.
Talking about the two new characters, creator Álex Pina, said, "We always try that our opponents be charismatic, intelligent, shiny."
"In this case, in a pure war film genre, we also look for characters whose intelligence can measure up against The Professor's," Álex further added.
However, the void left by Nairobi (actress Alba Flores) has made the fans miss her the most in the next season. To express their grieve fans took to Twitter sharing that the final season without Nairobi will not feel right. One user wrote, "La puta ama Nairobi 1986-2019 This scene was absolutely heartbreaking And now the heist comes to an end El atraco llega a su fin."
The story is based on a money heist where a mysterious man known as 'Professor' recruits a group of eight robbers to carry out two ambitious heists in the history of Spain-stealing 2.4 billion euros from the Royal Mint of Spain and later, the biggest robbery at Bank of Spain.