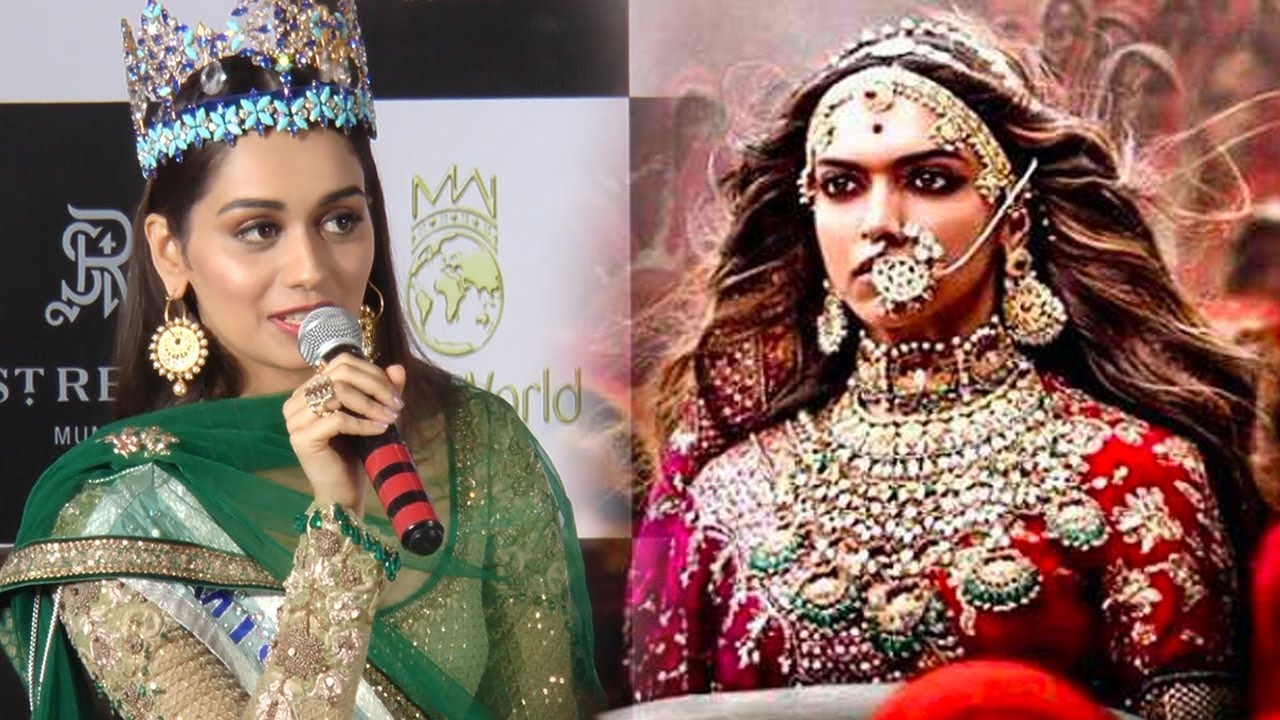 Miss World 2017 Manushi Chillar speaks about Padmavati controversy as well as on the death threats to Deepika Padukone and says that women face limitations in India and at times she feels that they are not a part of a friendly society!
Miss World 2017, Manushi Chhillar, hailing from Haryana has made India proud winning the coveted title after 17 years and from the same state has been issued a death threat by a representative of legislative power to India's most popular actress of Bollywood, Deepika Padukone.
As Manushi Chillar has addressed the media for the first time after winning the crown, she was asked her take on an ironical state in the country where a woman is celebrated for her international victory, on the other hand, an established international star has been subjected to death threats.
Well, Manushi Chillar, Miss World admitted that women in India face limitations and feel that they are not a part of a friendly society. However, she added that women must use their confidence as the biggest tool and should face challenges.
Chhillar said to the media, "I feel if there's one thing all Indian women have in common is that we don't feel persecuted for who we are. We face our challenges head-on. That's what we need to do. We need to be confident in who we are. Definitely, we will face a lot of limitations and sometimes we do feel it isn't a women-friendly society but as individuals, we should set an example and make women feel confident that you can do amazing things as well."
Deepika Padukone and Director Sanjay Leela Bhansali have given open death threats by fringe groups and also a politician to the historic forthcoming film, Padmavati. While both Bhansali and Deepika have received the police protection who gave threats on national television are yet to face any kind of police action.
Tell us what you think about the same. Don't forget to share the articles with your friends. Stay tuned for more news.