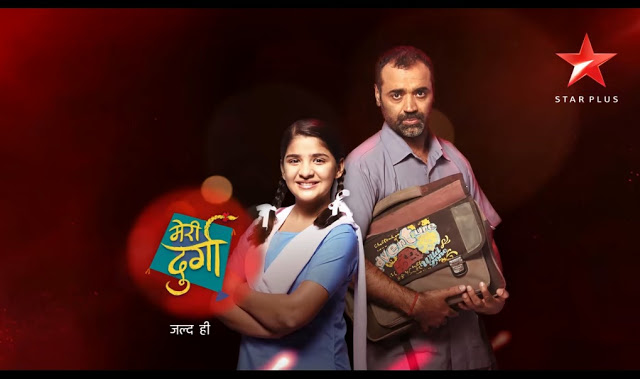 Meri Durga TV Serial :
TV Show -Meri Durga TV Serial
Star cast – Rajesh Shringarpure, Ananya Agarwal, Vicky Ahuja and Nidhi Nautiyal
Director – N/A
Studio – Paperbags Films Pvt. Ltd
Genre – Drama
TV Channel -Star Plus, Monday to Saturday
Release Date –Coming soon
Synopsis: The Star Plus channel is soon embarking with a new TV show called Meri Durga. The show is produced by Mr. Ravindra Gautam under a newly established company called " Paperbags Films Pvt. Ltd." The new show will have Rajesh Shringarpure as Coach, Ananya Agarwal as Child Durga and Nidhi Nautiyal as Durga in the lead roles. As per the makers, the TV show would be unique in nature and is based on the life of an Athlete.
The TV show would be aired on the TV channel at the prime time, which is yet to be announced, while the promos released in the media are garnering a decent response. All thanks to the interesting promos that have kept things in a right direction for the audience. The show would be presented by Vicky Ahuja who has been a part of Bollywood movies like – Veer Zaara and A Wednesday.
Now talking about the plot of the Meri Durga Serial, as said, it is based on the life of an athlete unlike the one seen in the other TV show called Tamana wherein the girl aspires to be a cricketer in her life. The upcoming show is having same plot though it is not about cricket field. The story of the TV show is all about the life of a girl, who dreams to become an athlete. However the whole story of the show is not revealed, but it is expected that the show will be about the life of an athlete and her struggles in the life. The actress Nidhi Nautiyal is selected to play the center role in the show. The actress was last seen in Taarak Mehta ka ulta chashma serial. Nidhi will be seen as Meri Durga in the show. Nidhi will be seen as an athlete in the show. However the more about her character is not revealed yet.