Featured
Meet Feroz Khan, the actor-turned filmmaker and Dynamic Digital Media Baron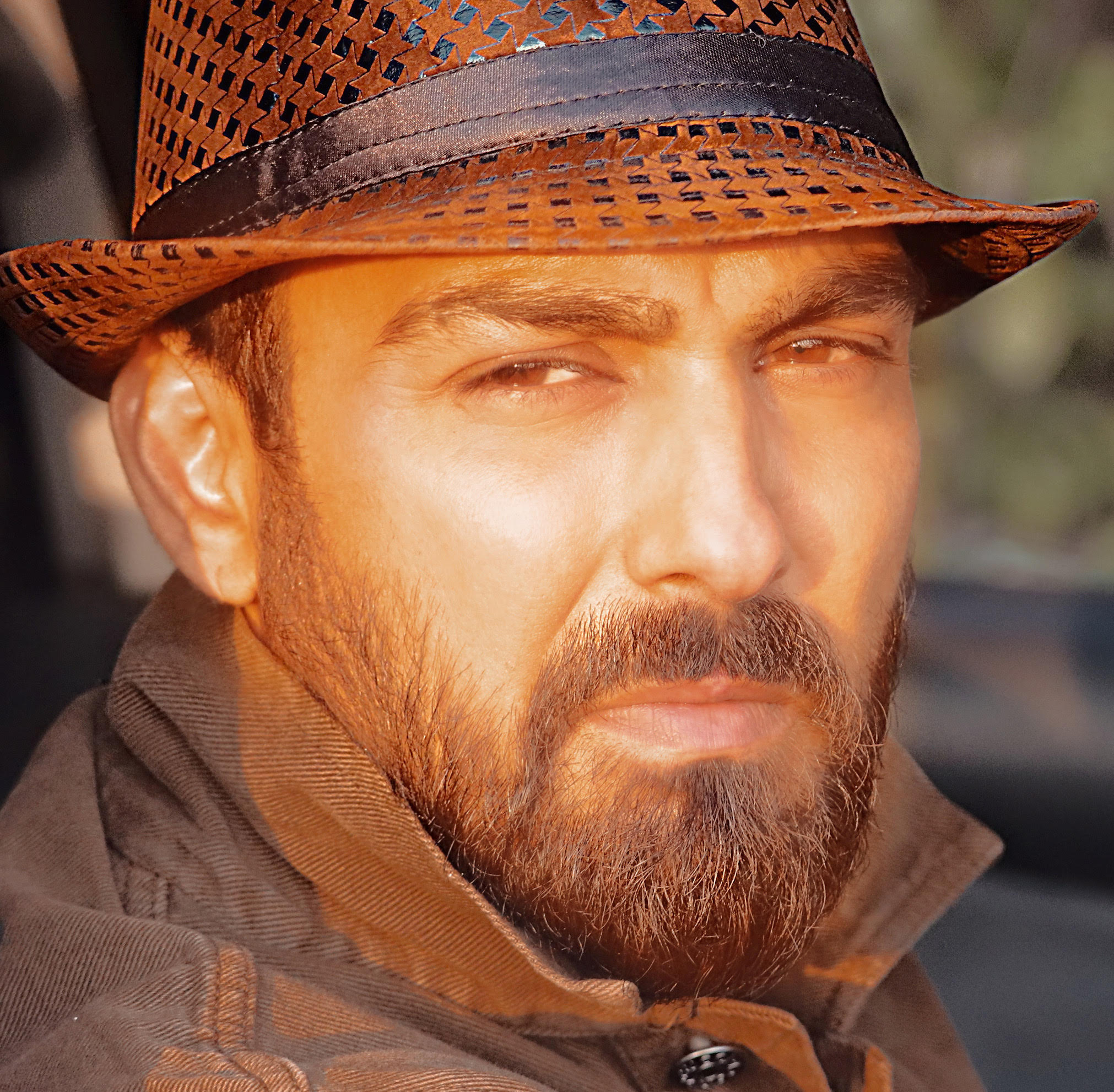 Digital media baron Feroz Khan is no stranger to the digital platform of film making. He has climbed the top rung of the ladder by virtue of his production skills.
Following his victory in the world's largest digital talent hunt show 'India's Digital Superstar', Feroz Khan, has now emerged as an household name. The Digital Media baron acclaimed and well-known for his stirring singing in the show, has also fortuitously entrenched himself as India's first young creative freelance producer.
After being associated with top social media brands like; Universal music, UTV, Star TV, Channel V, Viacom 18, Freemantle, Endemol, Times Music, Amazon, Gionee and many more, Feroz has explored the multitudinous of his talent as an actor and has also transformed himself as a mindblowing Singer, actor, producer, and a director to reckon with.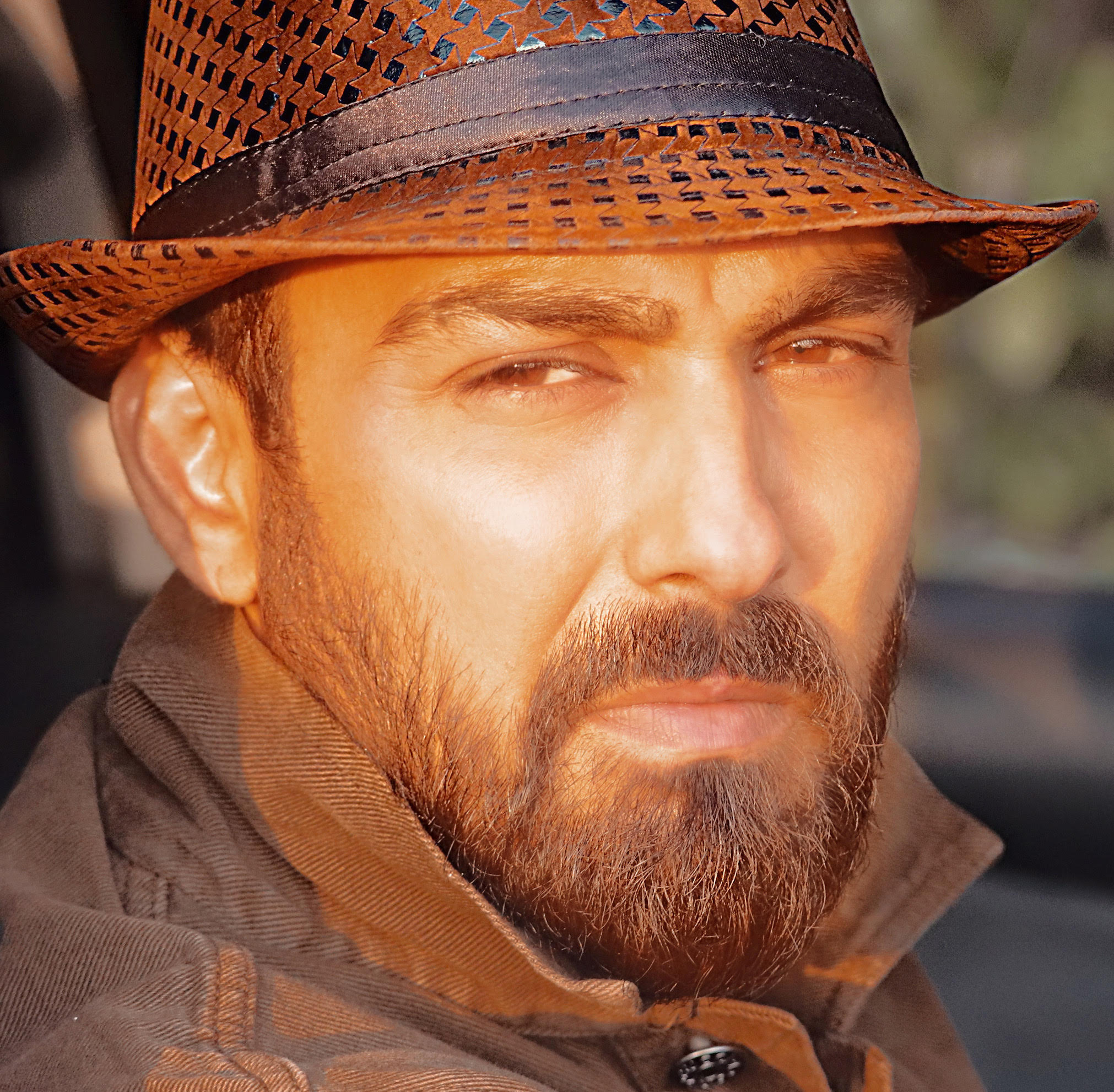 In his wild-goose chase for excellence and multifaceted attitude towards his craft has made him to foray into film production and web series production. His most foreknown work in web-series is 'Gangland' which is his home production under the banner of 'Creative Cartoons', which is slated for release on digital platforms like; Netflix and Amazon Prime,
An humble person from Dehradun, Feroz, was born in North India Uttarakhand, Roorkee. After graduating in Business Administration (BBA), Feroz started his career as a child-actor at the age of 13-years. His first movie was 'Jaijwala Ma', in which he played the role of God 'Krishna'. Later, in 2015, he took the digital world by storm, after emerging victorious in the super grand finale of 'India's Digital Superstar' with his mesmerizing and stirring voice, and rose to become India's first ever digital superstar!
He join Universal in 2015 and also bagged 20 lakh contracts with Fremantle Media and One Digital. This digital talent hunt show had created history by receiving entries from around 12 countries across the world; such as USA, Russia, Canada, and Thailand, where participants sent their talent videos to be a part of the world's largest digital show.
Amid his wide knowledge in the field of film production and video projects from start to end, in 2013, Feroz produced his first movie 'Lakeer Ka Fakeer' which won plaudits for its production. Feroz's ability to effectively organize and coordinate shoots and his impeccable directorial sense made his projects earn positive criticism by the critics as well as from his audience.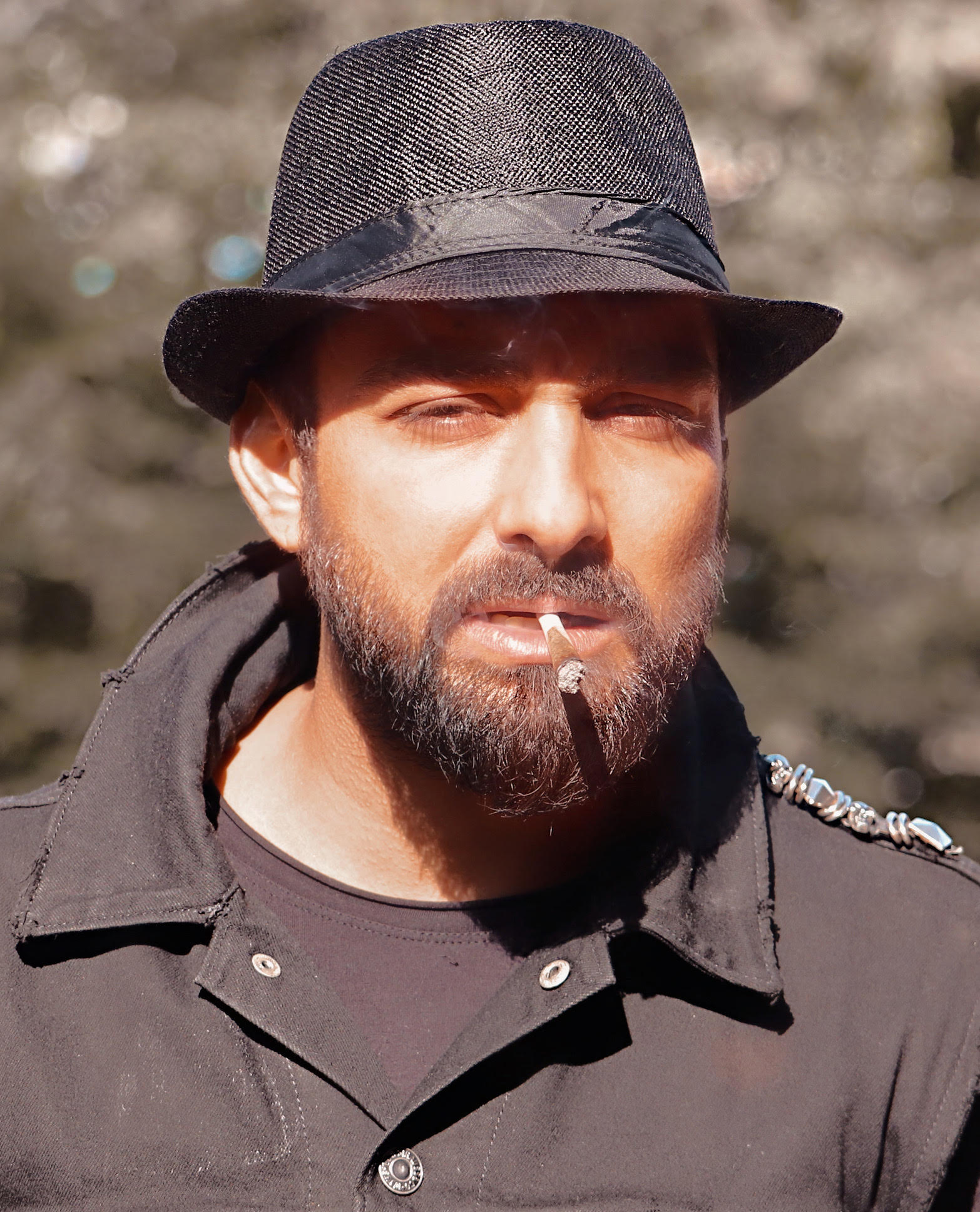 Notably, Feroz happens to be the only actor always on his toes on the sets of his projects.
His quest for an artistic expression and an urge for attention makes him do everything to accomplish that desired excellence. From writing scripts and editing scenes, to supervising and packaging the project from conception to distribution to theatres, simultaneously interfacing with the studio and managing the work of hundreds of individuals involved in the making of the project, Feroz does it all.
In the cut-throat competition in the industry, Feroz was not only required to ensure that the work is done on time but also to see that it is made under the prescribed budget. Talking about his working style at length, India's 'leading young digital Superstar, Feroz says that instead of following tried and tested formula, the multitalented singer-turned-producer likes to create something out of the blue. He looks to carve a niche for himself in the entertainment industry.
Feroz tries his best to always have a realistic take on his project like real life documentaries and enjoys making films based on real life events. The perfectionist also ensures that in this sector of industry that demands an appealing, high-quality; movie, album or advertisement, the work is being monitored/controlled and maintained in Time and coordinated with all Stakeholder's, Fashion Designer, Actors and Actresses and surrounding environment with all due responsibility.
Feroz is hailed as a popular face in UTV Bindaas, Channel V following his association with reality TV shows like MTV Roadies, UTV Bindaas Big Season 2, Channel V's 'Truth Love Cash Season 2', Colors 'Bigg Boss 10', Mtv Pyar karo na and even as the winner of 'India's Digital Superstar'.
In a nutshell Feroz is a dynamic and Creative Freelance Producer, and he is endowed with an ability to envision the genesis of a creative idea and successfully conceptualize projects from inception till the end.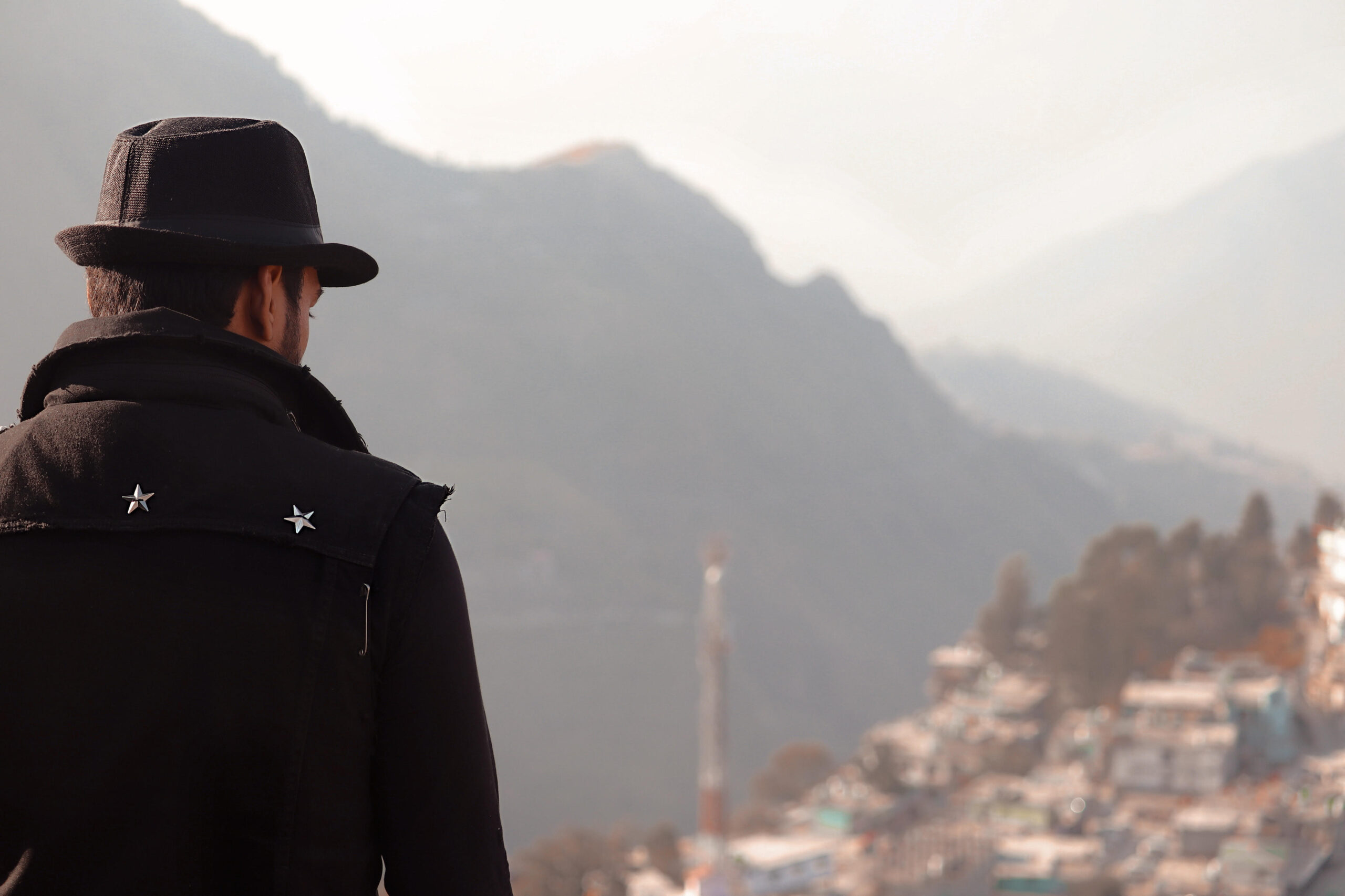 Uttarakhand: Most popular Tourism Destination for Tourists and Film Shoots Uttarakhand is nestled in the lap of the Himalayas and is rated as one of the most beautiful northern states of India located on the southern slope of the Himalayan range. Mighty Himalayan peaks and glaciers are on its north where it borders Tibet. Nepal is on its east, Indian state of Uttar Pradesh is on south and Himachal Pradesh lies on its west and northwest. Most of its area is covered by dense forests that are home to Royal Bengal tigers, leopards and many other endangered animals and plant species. The glaciers of two of the most important rivers—Ganga and Yamuna— are located here. Uttarakhand offers something to every kind of traveller. For wildlife lovers, Jim Corbett National Park—the oldest national park of the Indian subcontinent is a must visit. Many rare Himalayan birds can also be spotted here besides Pangot and Sattal. It also provides immense opportunities for adventure sports, lyk Rafting,Bungee jumping,Cycling
Manny Singh who is into Shipping is a Co-Producer and International Business Partner with Feroz Khan in his project being produced under the banner of Creative Cartoons. Manny and Feroz are two close friends who share the bond of expression and understand each other. This was amid the Covid-19 induced lockdown. With time, friendship can only get stronger because you get to know your friends better with each passing day and appreciate the same with all your heart True friend is someone who supports you like a pillar even when the times are hard.
Himachal a scenic destination for tourists and film shoots
Himachal is blessed with immense beauty of nature, serene environment and scenic locations, Himachal has always reamined a big attraction not only for tourists across the globe but also for film shoots to the film makers from different parts of the world.
Further, the state government is also exploring possibilities of setting up of film studio in the state for promoting film tourism in the state.
Shimla, Kullu and Dharamshala are some of the scenic locales ideal for tourists as well as for film shoots. Mandi is known as the capital of actors which has the only acting institute in Himachal.
Himachal is nestled in the heart of the western Himalaya, and is believed to be the abode of Gods and Goddesses. The entire State is punctuated with stone as well as wood temples. The rich culture and traditions have made Himachal unique in itself. The shadowy valleys, rugged crags, glaciers and gigantic pines and roaring rivers and exquisite flora and fauna compose the symphony that is for ever Himachal.
Today Himachal is quoted as a successful model of not only hill area development but also for having realised development in education, health and social services.
Agriculture is the prime occupation of the people of Himachal. It plays an important role in the economy of the State.
Nature has endowed Himachal Pradesh with a wide range of agro-climatic conditions, which have helped the farmers to cultivate large varieties of fruits ranging from temperate to sub-tropical. The main fruits under cultivation are apple, pear, peach, plum, apricot nut and citrus fruits like mango, litchi, guava and strawberry.
Roads are the lifelines and major means of communication in the predominantly hill State of Himachal Pradesh. Out of its 55,673 sq. km area, 36,700 km is inhabited out which 16,807 inhabited villages are scattered over slopes of numerous hill ranges and valleys. Realising the importance of construction of roads for connecting production areas with market centres, Himachal Pradesh Government has decided to connect every panchayat with roads in the next two years.
Himachal has immense hydro-potential in its five river basins. Chenab, Rabi, Beas, Satluj and Yamuna which emanates from the western Himalayas pass through the State. The strategy of development in the power sector comprises expeditious actualisation of the Hydro Electric Potential and introduction of power sector reforms to bring efficiency in the sector and provide high quality power to the consumers at reasonable rates besides availability of abundant power to industrial and tourism sectors. . The State is speedily moving towards becoming a "Power State"of the Country. All the census villages in the State have been electrified and now left out hamlets are being covered.
Industrial development has been given big boost in the State. Pollution free environment, abundant availability of power and rapidly developing infrastructure, peaceful atmosphere, and responsive and transparent administration are some of the added attractions and advantages that the entrepreneurs get in Himachal Pradesh.
The Government of Himachal has developed an IT Vision-2010 in collaboration with NASSCOM to make Himachal Pradesh an IT destination. Under the IT policy, it has been decided to accord the status of industry to all IT projects including IT related services and educational institutions. As such, all the incentives available for industrial units are also being given to all IT units, and IT related services.
Keeping in view the importance of bio-technology, special emphasis is being laid on exploiting the vast bio-technology potential available in the State. A separate Department of Bio-technology has been set up in the State. States own bio-technology policy has been formulated. All bio-technological units are entitled for incentives which have been allowed for industrial units. The State Government proposes to set up Bio-technology Park in Solan District.
There are 2 National Parks and 32 wild life sanctuaries in the State.
Himachal has emerged as the third best State in terms of over-all development and performance. The state has been adjudged number one State in Primary Education and teacher-student ratio. Himachal has witnessed literacy revolution as we are second only to Kerala in literacy. The State has about 17,000 educational institutes, including three Universities, two Medical Colleges, one Engineering College in the Government Sector and a number of technical, professional and other educational institutions. The literacy percentage of the State according to 2011 Census is 83.78. Sarva Siksha Abhiyan an ambitious project worth Rs.532 crore is being evolved with the main objective of achieving universalisation of elementary education with the sole aim to spread the light of knowledge to every nook and corner of the State Tourism.
Tourism Industry in Himachal has been given very high priority and the Government has developed an appropriate infrastructure for its development which includes provision of public utility services, roads, communication network, airports, transport facilities, water supply and civic amenities, etc.
The State Tourism Development Corporation contributes 10 per cent to the State exchequer.
The State has a rich treasure of places of pilgrimage and of anthropological value. The State has also the pride of being the home to rishis like Vyas, Parashar,Vashist, Markandey and Lamas, etc. Hot water springs, historic forts, natural and man-made lakes, shepherds grazing their flock are sources of immense pleasure and joy to the tourist.
The State Government is aiming at promoting sustainable tourism, encouraging private sector to develop tourism related infrastructure in the State without disturbing the existing ecology and environment. The main thrust is on employment generation and promoting new concepts of tourism in the State.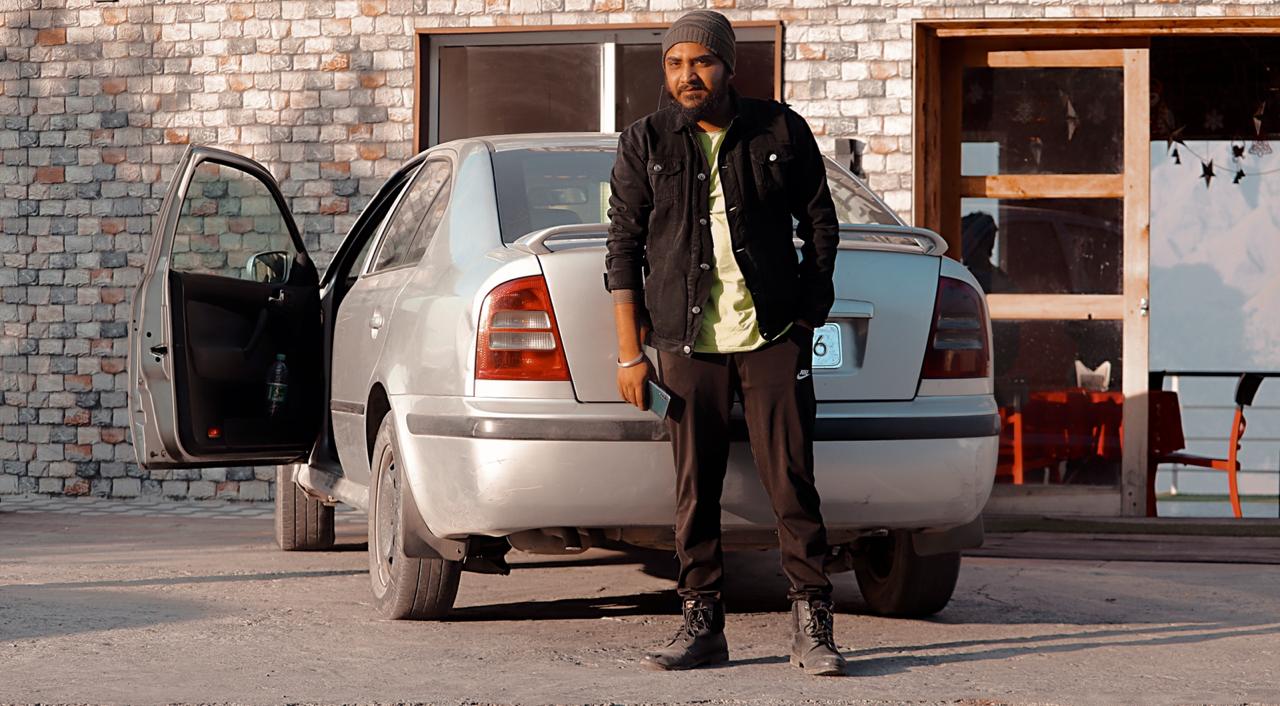 Manny Singh who is into shipping is a Co-Producer and international business partner with Feroz Khan in under the banner of Creative Cartoons.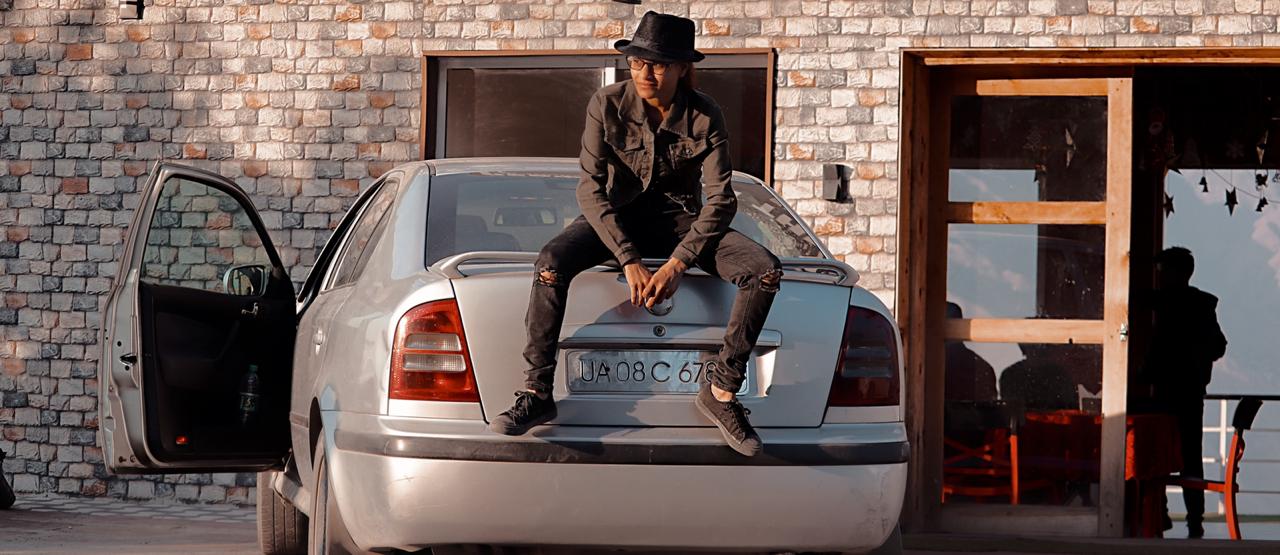 Vandana Gupta Creative Cartoons team head.