Interview
Manoj: Neeraj Pandey doesn't have one single bone of manipulation or diplomacy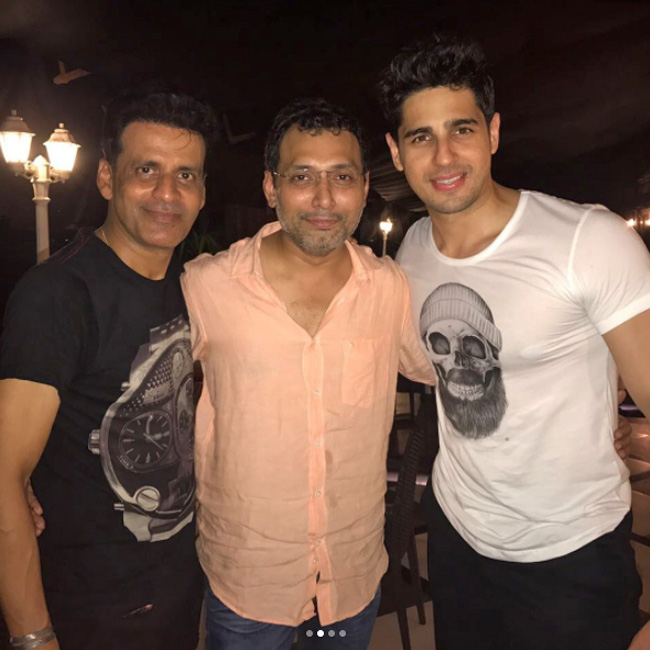 Manoj Bajpayee, who will next be seen opposite Siddharth Malhotra in Aiyaary gets candid about his equation with director Neeraj Pandey and his co-star Sidharth in a chat with Filmymantra. The National Award winner also continues to wish for even better roles in the coming years. 
Looks like you're a lucky charm for Neeraj Pandey as we have seen you in all his films and he loves to have you in his films.
I hope I could become that. This is his second feature film with me and he has done one short film with me which is very vastly viewed, appreciated and got many awards. I love working with him because he is one of the rare talents in the mainstream genre. He has come up with his own way of storytelling which has all the elements of mainstream but is still not mainstream, a kind of uniqueness that he works with and we relate to each other. He gives me the kind of respect of sending me all his scripts for my opinion and we get together in the evening and have a chat. So that kind of relationship is definitely there. I was not in 'Baby' or 'M.S. Dhoni'. But I knew about the scripts before he started shooting for it. We always share that kind of mutual admiration of each other where we respect each other's opinion.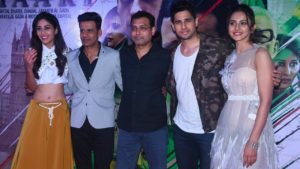 The kind of research that Neeraj does for his projects is immense so when you are shooting for a particular scene, do you surrender yourself completely to his vision or do you also have your inputs?
I mostly surrender to all my directors, also because we have intense readings and discussions before the shoot. If any outsider barges into that room, he will definitely walk out because all of us are very intensely into it discussing each and every logic and nuance of it, and he has all the answers. For 3-4 days we just read out and keep on asking questions. It's not just me asking him but he asks a lot of questions to me as well. So all the questions are answered before we go on the set. Once we are on the set, his expectation from his actors is to just do our job. You'll be surprised to know that sometimes he goes on taking 10 to 11 takes with me too till he really finds what he's looking for. He's very particular, disciplined and straightforward when it comes to work. I always thought that I'm a very straightforward person in this industry but I don't think I can match him. He doesn't have one single bone of manipulation or diplomacy.
When he asks you to give so many takes, does it irritate you?
No, it doesn't irritate me. At the end of the day, my job as an actor is to fulfill his expectation from me and to give him what he is looking for. It's his vision and I'm there to take it forward. If I can't take it forward, at least give him what he is expecting from me. That is the contract. Also for me, more than the audience and the critics, what matters is the satisfaction of the director. If my director is very satisfied, I know for me, my job is really successful.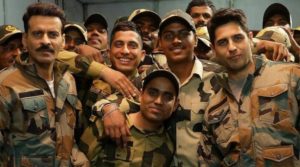 In your opinion, how far is it justified to hold the director accountable for the success or failure of a film?
All of us are accountable. First of all let me put it this way, the kind of films that I'm part of, we don't make films thinking that it will make 100 crore. We are not in that 100 crore game, at least not me. Holding anybody accountable is very unfair because a film crossing more than 100 crore is beyond anyone's control. Nobody has a formula in this industry where they can make a film and it will do massive business at the box office. So we have to be convinced about what we are going to make and that is it. Once it is released, it is not in our hands, whether it is commercially successful or not successful. If you're really proud of the product, only that will count. If I ask you, 5 years back which film has done a business of 200 or 300 crore, you'll fail to even remember. So what you remember is the quality of the film or product.
Have you regretted doing any film?
Yes, some of them. Those were the choice of films which were made either out of friendship or done out of compulsion due to financial reasons. But they are very few and I'm lucky that way. Most of the choices were quite fantastic actually. I have not done many films. If you look at the people in this industry who have been here since more than two decades, they have done many films. But if you go by my filmography, I haven't done many. I have fortunately got to do good films because I waited for those films to happen and I should have touched more than 120 by now but I don't think I have crossed 60 or 62.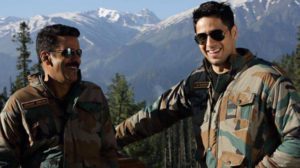 How is it working with a young actor like Sidharth Malhotra?
He's a cool guy. He hails from Delhi from a middle-class family. It's an amazing thing that this guy coming from outside into the industry which is so small and working in a place where most of the people who are quite successful are related to each other. In that kind of an atmosphere, he goes and makes a place for himself. One can only have an admiration for him and just encourage him to keep choosing right films, right scripts and keep growing and doing well. He's inspiring so many other outsiders to try their luck who have the dreams of becoming a mainstream actor. He is a very disciplined and a good looking man by birth so everything is going right for him.
Talking about 'Aiyaary', it was earlier releasing with 'Padman' on January 25th, 2018. And now we hear that both films are again going to clash on a later date i.e. February 9th, 2018. What's your take on that?
Earlier too, both the films had scheduled to release on the same day i.e. January 25th and now we are again coming together on the same day so we'll be hugging each other again (laughs). We pushed the release date ahead as there were three films coming on the same day and there aren't many theatres. When there were only two films scheduled for release initially, we were there. February 9 is the final date and now, irrespective of any other film coming or not, we are not going to shift our release date. I think we have been considerate enough to move to the 9 February to clear the way for both films.
Aiyaari directed by Neeraj Pandey is all set to release on 9 February.