Bigg Boss
Mahira Sharma Gets Caught Faking Dada Saheb Phalke Festival Letter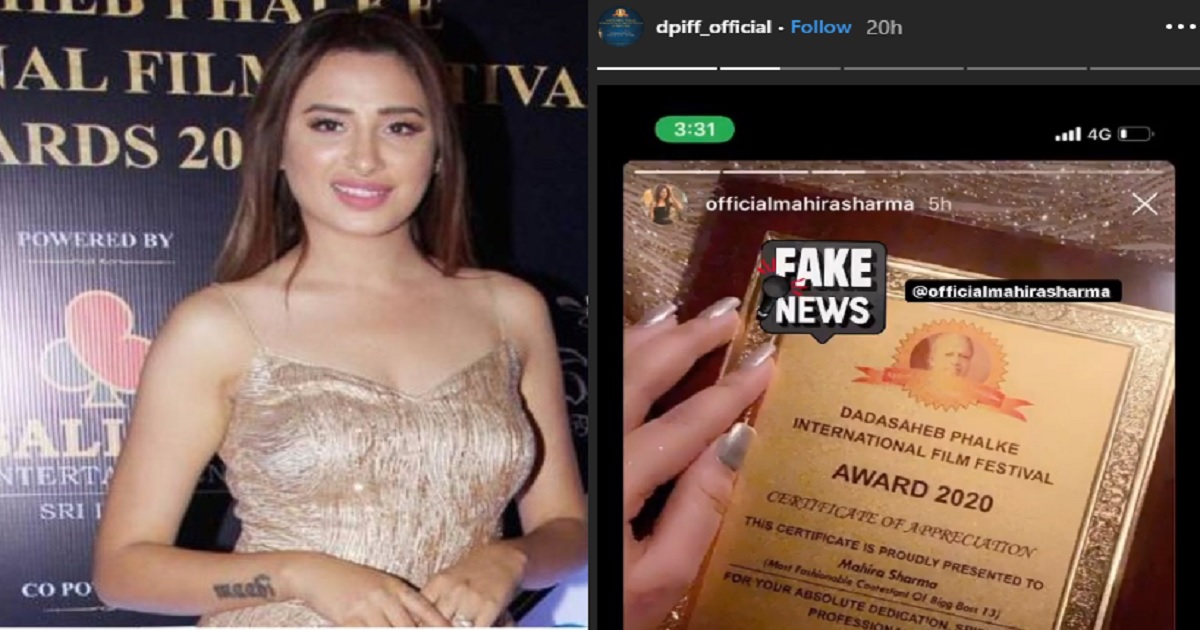 Bigg Boss 13 contestant Mahira Sharma, caught herself in a huge controversy. The actress has been accused by the organizers of the Dadasaheb Phalke International Film Festival of forging a certificate of appreciation by the committee. Mahira Sharma attended the event with Rashami Desai, who was also an attendee of this event.
Mahira posted an Instagram story on 20th February 2020  showcasing that she has received a certificate of appreciation at the DPIFF award ceremony for being "The Most Fashionable Contestant Of Bigg Boss 13."  this story has been copied and reposted by many other fan pages of her on Instagram that have posted this as news on their websites.
However, DPIFF's official team issued an open statement saying that certificate of appreciation has not been issued by any team member of DPIFF team or the associates involved in the event and hence is considered to be faked.
The statement said, "This immoral and distasteful attempt by Mahira Sharma to gain publicity and personal benefits by counterfeiting a very reputed award and showcasing her name on to a falsified category has created irreversible damage to the brand's image and reputation. Also, to further the damage, multiple media houses and blogs have published this as news on their websites and blogs without verifying the source and its authenticity. These blogs are showcasing the person-in-concern holding the certificate with her name over the falsified category and are congratulating her for winning this title."
Read More: Bigg Boss 13: Arti Singh Becomes Ghost, Shehnaaz Jumps On Siddharth, Funniest Video In The History Of Bigg Boss!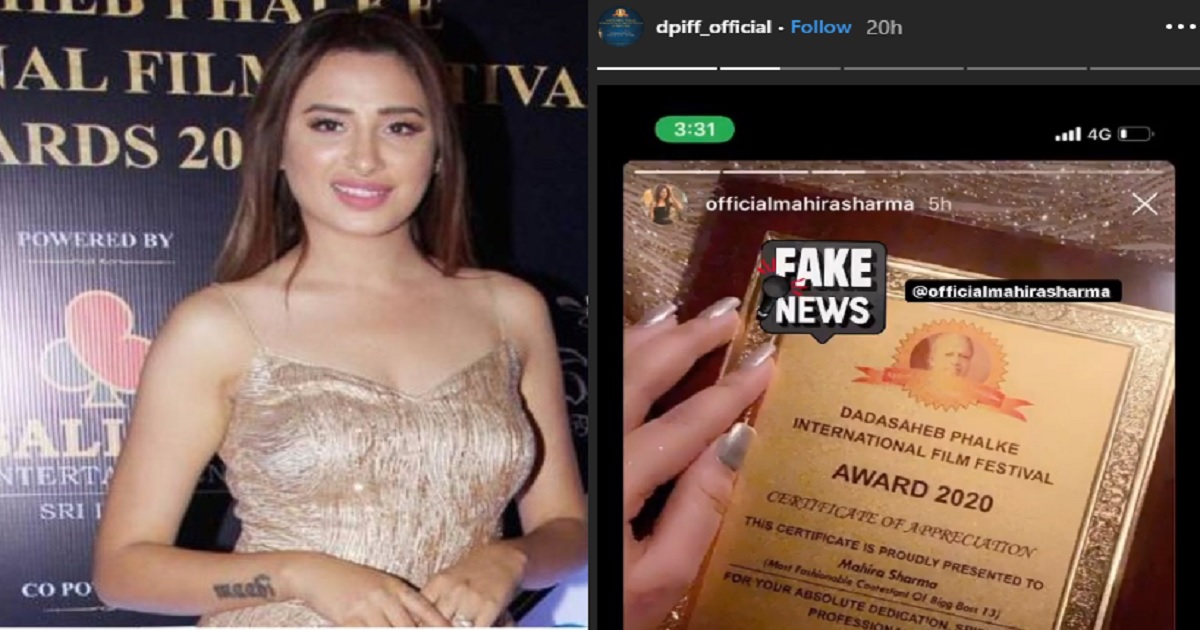 The DPIFF's team issued a letter to Mahira Sharma asking to take down all the misleading PR activities done by her and her team and have asked her to share a written public apology to the brand within the next 48 hours.