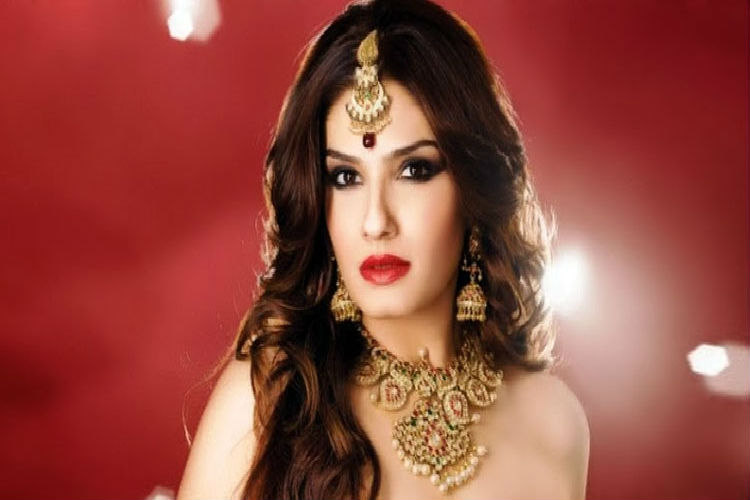 Actress Raveena Tandon is someone who's always busy either shooting or with her family. The actress was busy shooting for a project when team Filmymantra visited her, giving time for an interview in between shots, Ravishing Ravs said everything about her which you all would like to know.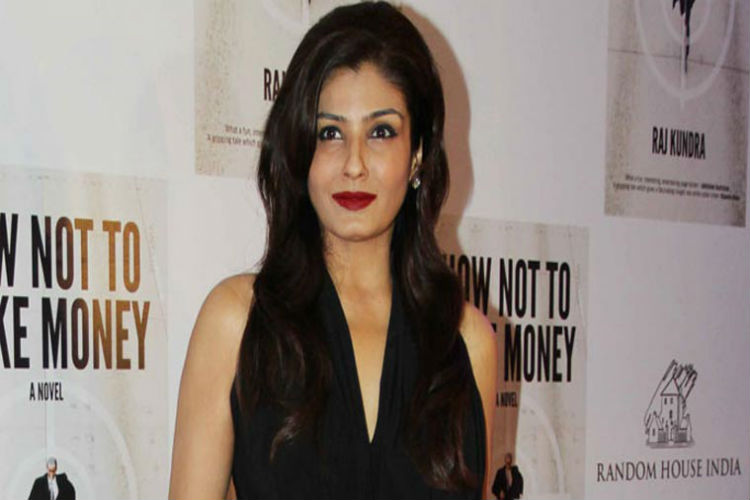 What makes you keep going?
I think positivity. When you will do something, you will give your 100%, so something good will come out of it. Be positive and always think whatever is going to happen with me will be good. Sometime bad things also happen, but be positive in that situation also because it will give you a learning experience. So, one should try to keep going otherwise if you will sit down, your senses will become dull.
You are always active on social media, is it for your fans?
Honestly, I am not a tech-savvy person, I only understand computers to limit and in mobiles also, I understand 1-2 apps only. Whatever my kids teach me, I learn that. I am not even much interested because earlier, I have drafted some long letters and without realizing that I have to save them, I deleted them. So, I prefer pen and paper to a certain degree. Technology has its great advantage, as through social media we can directly interact with our fans, even I met you through Twitter. You also belong to a younger generation and you know how social media works but in 90's we didn't had anything like this. If magazines have given their stories once, it's done. They won't listen to you if you say magazines are not true. Here through Internet, Facebook, YouTube and Twitter you can put proof to the world to see which I think is a boom.
'Bombay Velvet' was a debacle, but people loved you in the movie. Your reactions on that.
I agree with you that unfortunately 'Bombay Velvet' did not do as everyone was expecting. When I have seen the film, I had loved it. Towards the end there were some changes which even I did not know are going to be there. I had three songs in the film, which I was supposed to do. One of it was not even shot. When film went for editing, Anurag fought for my remaining songs to be there, which was very sweet of him. Unfortunately, film did not turn out the way it should be. Everyone wants to make a successful movie, but sometimes it did not happen. But I want to thank my fans and friends like you who stood by me every time and appreciated my performance.
You are working so much now, how you manage to give time to your kids?
I have to balance. I was in Pune yesterday evening in an event, before that I have given homework to my kids because it was Saturday-Sunday. Then today morning I checked their homework and taught them, then I came here and even I came early here from my time. My kids really obey what I say, they are sincere and they do homework on time.
How was it working with Manoj Bajpayee after such a long time in 'Jai Hind'?
It was fun. When we were doing scene on bike, we were feeling we are doing scene from our movie 'Shool'. It was a feeling of Déjà vu. Manoj said to me "Raveena, do you feel how many years have passed for 'Shool'"and then we started counting the years. Our tuning and comfort level was same. And you told me that it is a big hit on YouTube. It is very big thing because today when bold, beautiful and sensual is working, 'Jai Hind' a simple movie, with a simple message has done so well on net.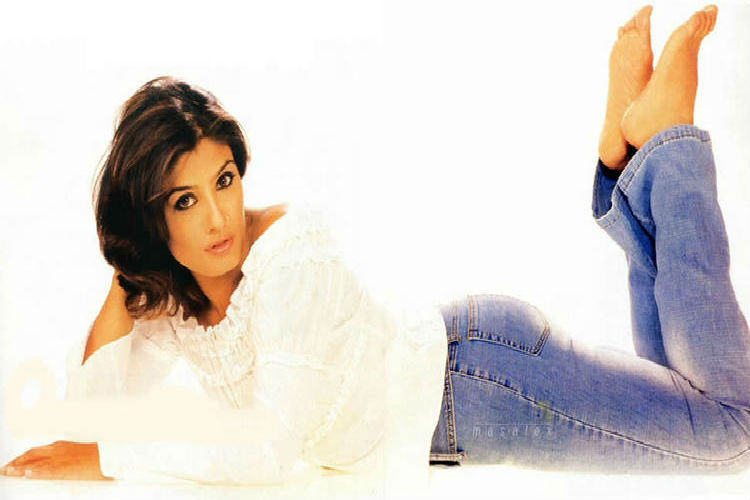 We heard that you are planning to join Politics, is that true?
I got offer many times in every 5 years to stand in elections from an area. Once I got an offer from Mumbai and even from Kolkata. The thing is I am a straight and honest person. My husband says I will get assassinated the next day I will join the politics because I will say truth and create problem for others.
The thing is I cannot follow any parties' line, because whenever I see something wrong, I speak. I am brave enough to say the truth. I can also say something for my favorite party and also for not so favorite party.
At the same point, people like us who wants our nation to change but not doing anything for it are equally responsible to blame. People who are just talking and not doing anything are responsible for selecting corrupt candidates in Politics. People like us who are aware, well brought up should enter into the Politics because if we need the change, we need to be the change.
Is it possible that we can see you in political party some day?
I don't know. I am doing so many things right now and till now I have been saying no to political parties because my children were small. I like to focus on things on which I can give my 100%. Now my children are big now. I don't like to do things half-heartedly.
Any new actor you would like to work with…
Varun Dhawan is really a great actor. Sidharth is good. I would also like to work with Nawazuddin. I also got an offer to work with him for Hansal Mehta's film, but role didn't work out. Rajkumar is also a good actor.
T.V. actor Teeshay is very big fan of yours. He wants to work with you some day. Any message for him.
I hope something comes up. Many people use to ask me I end up working with new directors and stars. Then I thought why not. I was also new one day, someone has given chance to me, and everyone needs a chance. Somewhere it is also in my heart to give new people a chance.
Any new movie you are working on…
I have just completed a film called 'Shab' directed by my friend Onir. My comfort zone is to work with my friends. Onir has made this beautiful film which is a love-triangle.
It is heard that you said 'No' to love making scenes in the movie.
You know the thing is, Onir wanted to make this movie 11 years ago. Original star cast was Sanjay Suri, me and some other heroine. That time he also wanted me to work but I got married and got pregnant soon. So, Onir said I will make this movie with you only. Now, after many years he brought out the film again and that time also I have refused for the scenes to Onir and this time too. So, Onir rewrote the whole film for me and we have happily done a beautiful film.
Will fans get to see any 'tip-tip barsa pani' type of sensuous song in 'Shab'?
See, there is difference between sensual and sexual. If something you do is sensual which don't look undignified and looks classy, I have no problem in doing that. You see Madhubala ji and Wahida Rehman ji, they have been sensual by just their expressions. Sensuality is the way you do a scene whether it was 'Aks' or 'Mohra'.
Earlier you were always in news, you are busy in working. Are you image conscious now?
I have always been very image conscious. I am sensitive too. Earlier when stories came, I use get disturbed and started to prove. I want that truth should go out to the people. People should not misunderstand and now we got the medium to do so.
Any message for your fans…
I believe in live and let live. I think that is the mantra that we should live for future generations and to make this planet into one people one planet, because towards the end that's what we are The Human Race. Be human about it and let's get humanity to be the biggest religion of all.
Please watch the video interview of Raveena Tandon given below.