Breaking News
Live Updates: Narendra Modi To Receive Trump, Melania, & Ivanka, Video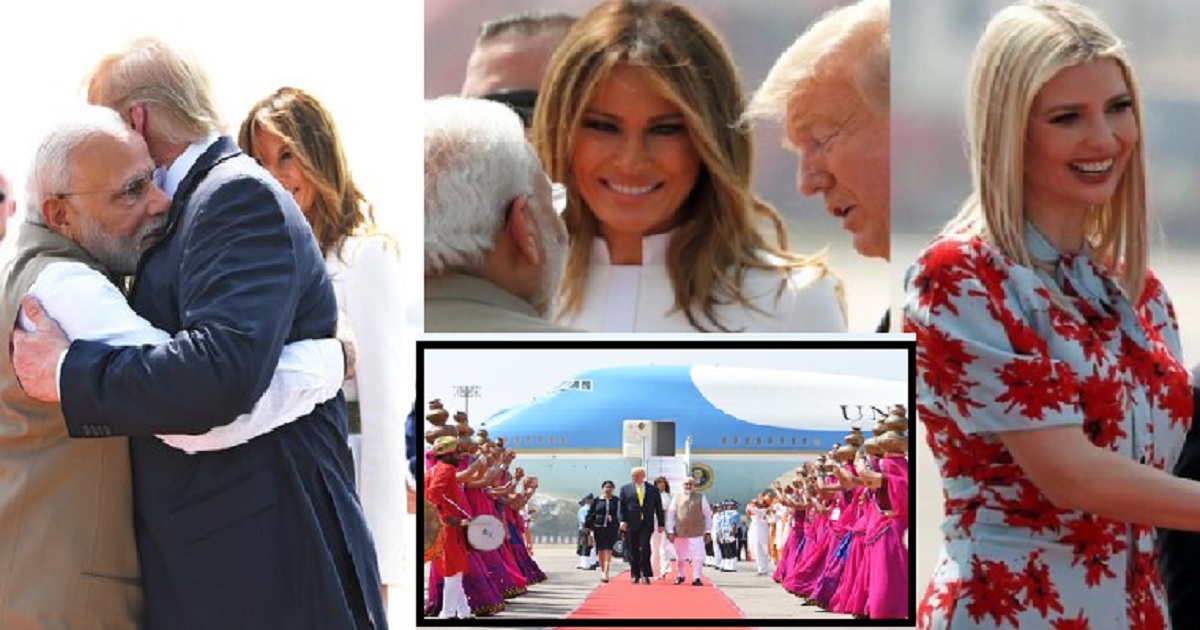 The President of America, Donald Trump and his wife Melania Trump received a pleasant welcome by PM Modi at Ahmedabad Airport. The two powerful leaders went on to do a roadshow of 22 km long to the Sabarmati Ashram. Trump visited the Sabarmati Ashram to pay homage to Mahatma Gandhi and run a charkha.
http://twitter.com/realDonaldTrump/status/1231801865815220224
On Sunday night, President Donald Trump said: "We will be with millions and millions. I get along very well with PM Modi… he is a friend," he said, adding that Prime Minister Narendra Modi had told him "this ("Namaste, Trump") will be the biggest event they have ever had".
https://www.instagram.com/p/B88LiKjFy8T/?utm_source=ig_web_copy_link
On the roadshow of Modi and Trump, the cultural programs are seen on both sides of the road. Modi broke the protocol and welcomed Donald Trump at the airport.
Ahmedabad: US President Donald Trump's cavalcade enroute Sabarmati Ashram from the airport. #TrumpInIndia https://t.co/deeoDyzCcW pic.twitter.com/7cSeUNh1pC

— ANI (@ANI) February 24, 2020
Both the leaders have left Ahmedabad Airport. This roadshow will be held till Sabarmati Ashram. Donald Trump, Melania Trump, and Ivanka Trump will stay at the ashram for about 15 minutes.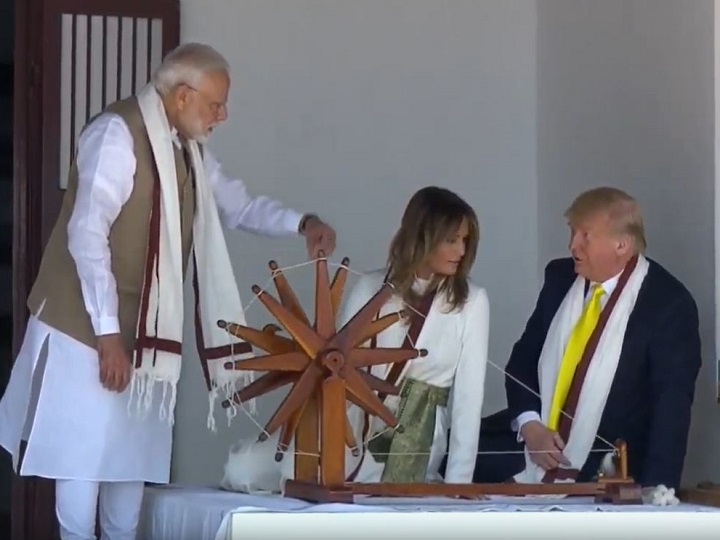 #WATCH US President Donald Trump and First Lady Melania Trump spin the Charkha at Sabarmati Ashram. PM Modi also present. #TrumpInIndia pic.twitter.com/TdmCwzU203

— ANI (@ANI) February 24, 2020
Read More: France Takes The World Cup Trophy While Putin Gets Trolled For Getting His Own Umbrella
Trump wrote in Sabarmati Ashram's visitor's book for Narendra Modi.
Trump, PM head to Motera Stadium
Both the leaders would address people at the Motera stadium. Over a lakh, people are expected to be present for the 'Namaste Trump' event.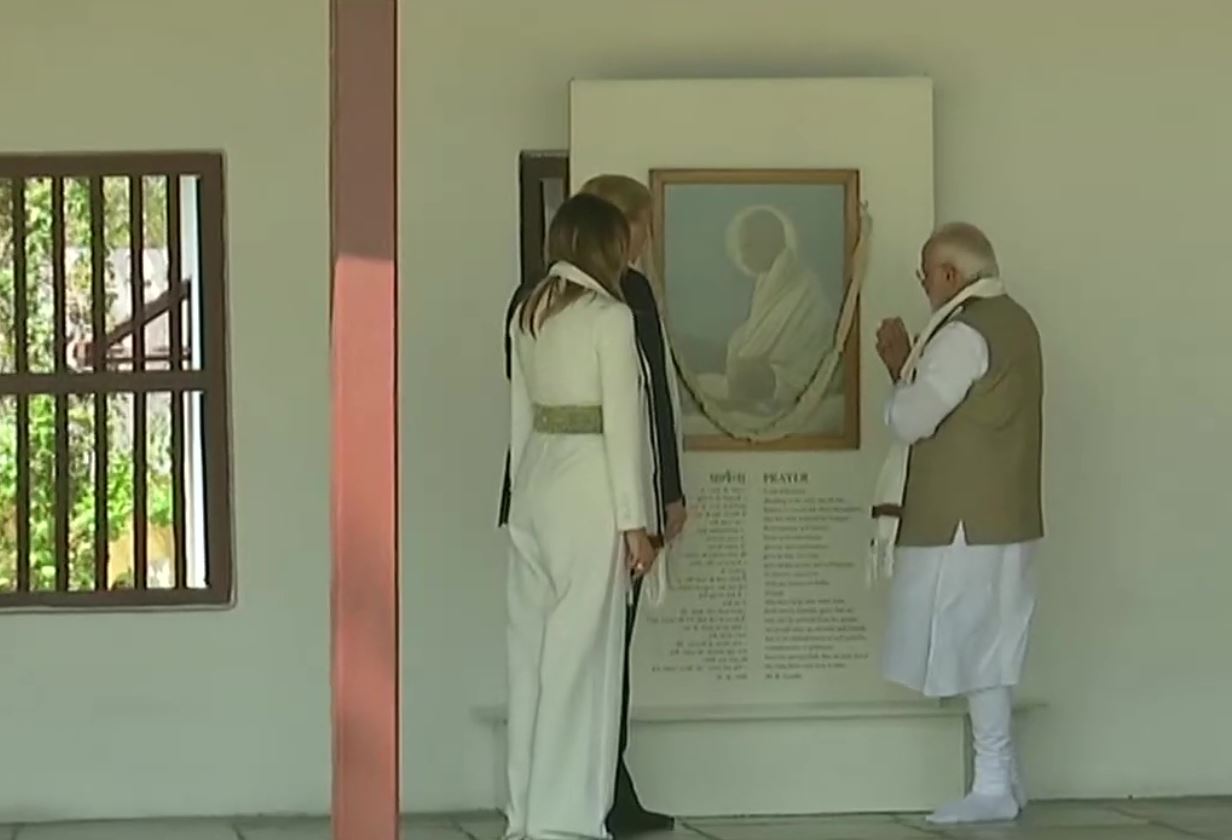 US President Donald Trump and first lady Melania's visit to Mahatma Gandhi's Sabarmati Ashram, the state government and Union ministry for external affairs finally have a sigh of relief when they were told on Saturday night to stick to the 'original plan'. Trump will spend about 15 minutes at the Ashram.