The top five contestants of Bigg Boss 13 Arti Singh can't get over the hangover of four and a half months of the house. Finalist Arti Singh has a major Bigg Boss 13 hangover. Her brother Krushna Abhishek revealed the hilarious selfie video shared on his Instagram account.
In the clip, Arti is seen sleeping on her brother Kurshna's shoulder. She remains unresponsive as he repeatedly tells her to eat, reacting only when he imitates Bigg Boss's voice and repeats the instruction. "Arre kya ho gaya tere ko, normal ho jaa (What happened to you? Return to normalcy)!" he then says, at which she hugs him and starts laughing.
Read More: Bigg Boss 13: Arhaan's Brother Opens Ups The Truth Of Rashami And Arhaan
`q"Big boss ke ghar ka asarr chuttt nahi raha. See how Arti is behaving in the house. @artisingh5 @bigbossss__khabri," Krushna captioned the video.
Arti Singh and brother Krushna expressed his pride in an Instagram post. Sharing a picture of her kissing him, he wrote, "First meeting with my lovely sis Arti after she came out of the big boss house. U r a winner for us didn't think u would go this far. you have earned respect and played with dignity love u #bigboss".
In the interview with Spotboyee she was asked, How disappointed were you when they announced that you're out of the race?
Arti replied, "See, the best part was when that door opened, I first saw my mother after 5 months. I was not disappointed because the weakest contestant had reached the Top 5. When I entered the house, I had 100-150k followers on Instagram whereas people like Hindustani Bhau had nearly 3 million. So I had gone ahead of them by ending up as 5th. That is an achievement, mind you."
Why did the breakups happen? What was the reason?
I won't blame the men alone, even girls are at fault. I have been immature several times. Most of the time, it has even been that they had moved on with someone else.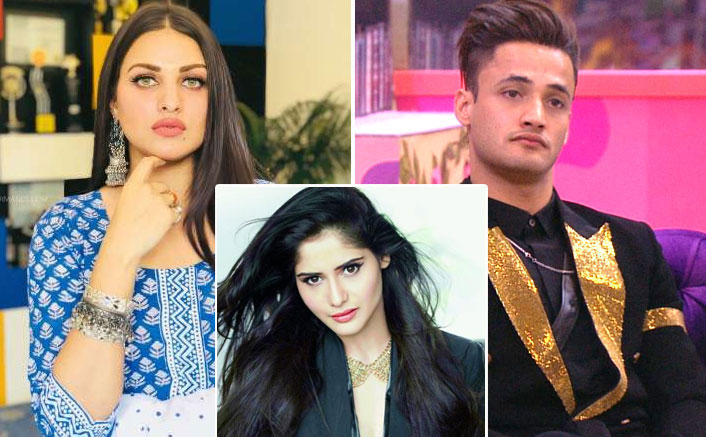 The interviewer asked about Asim and Himanshi relationship she said,
"Ever since I came out of the house, I haven't got the time to check what has happened.
I feel when two people are made for each other, woh kisi na kisi tareeke se mil hi jaate hai. Asim really missed Himanshi in the house. I have seen him cry in front of me, many times. He used to sleep holding her bottle of cough syrup! Speaking of Himanshi, I'm sure she also must have faced a lot post her recent breakup with Chow."