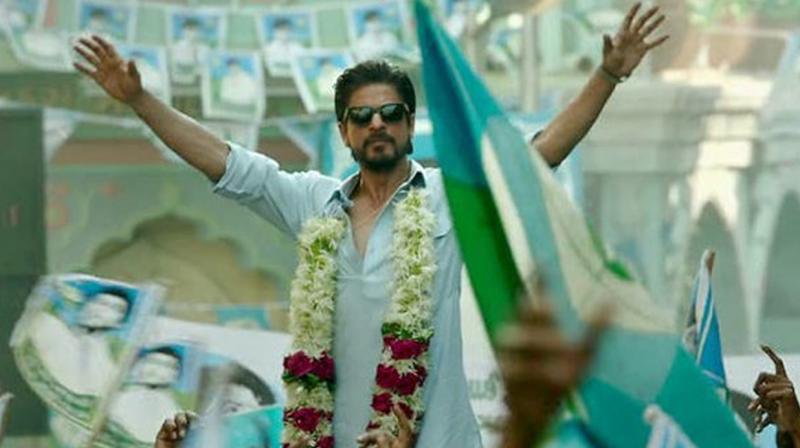 Shah Rukh Khan's Raees continues its exceptional run at the box office and mints Rs 93.24 crore on Day 5. The film is witnessing a steady growth and is holding strong in theatres, with some sections performing at par with the opening day.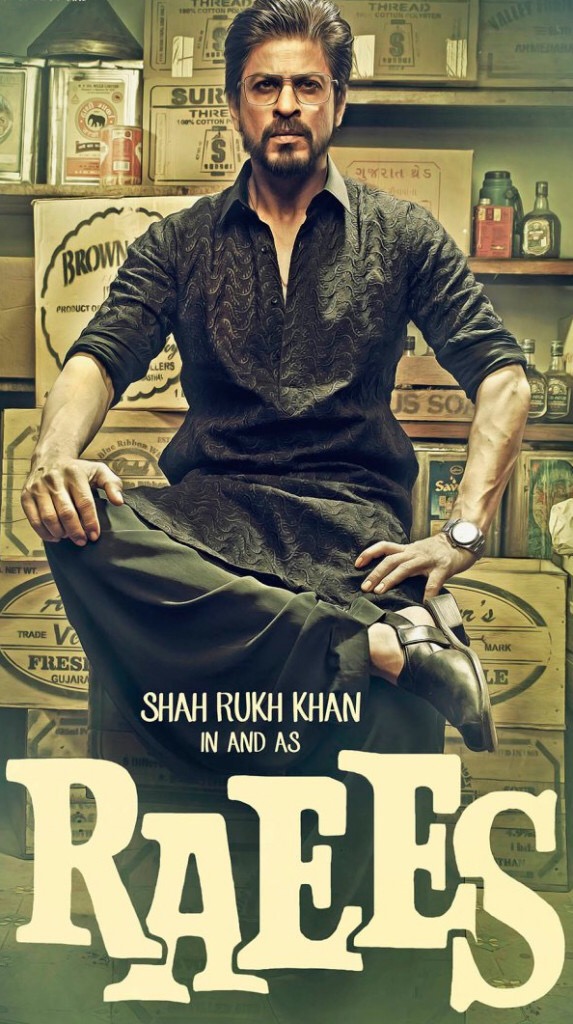 The occupancy rate of Raees in centres witnessed growth over the weekend despite a cricket match. Raees collected Rs 17.8 crore on Sunday, leading it to break many records.
RAEES is the story of a man named Raees, set in early 1980's to 1990's Gujarat, India. The film explores how Raees' relationships and meteoric rise helped him build an entire empire from scratch, to make him the single most powerful man in the state. Less of a gangster but more of an impresario, Raees gains popularity, a cult following and most importantly the public's trust by demonstrating entrepreneurial flair, unfettered determination to achieving his goals and ironically a heart of gold. His layered character traits encapsulate an inimitable blend of personas, making him revered, loved and feared. Always thinking ahead of the curve and using revolutionary ideas of management which were unheard of during his time, but are now doctrines for students, Raees eliminates every opposition that comes his way. However, his downfall will be crossing paths with the no-nonsense police officer Majumdar, whose sole reason for existence is the elimination of crime. What ensues next is a tumultuous battle between the two, which forms a key defining element of the film's narrative.
Here are the box office benchmarks that Raees created:
1) Highest ever weekend in January: SRK's film has managed to become the highest ever weekend grosser in the month of January
2) Highest ever collection on Republic day: Raees has further recorded the maximum collection ever on Republic Day in India.
3) Highest ever day with two or more releases: The movie has further managed to mint the maximum moolah at the ticket windows in a single day with two or more movies clashing with each other.
4) Highest ever weekend with two or more releases: Shah Rukh's Raaes has also managed to become the movie with highest weekend collections with two or more movies at the BO.
The film is garnering tremendous love and appreciation from across quarters, after bagging praises from film critics. Raees is enjoying humongous positive word of mouth, with the audience hailing the casts performance, in addition to hard-hitting dialogues and power packed raw action inviting whistles and hoots.
The songs from the film are further leading to impromptu celebrations by the audience in cinema halls. Shah Rukh Khan's grey avatar as the badass Raees is much loved by the audience, with the actor having stayed true to expectations and nailing the requisites of his onscreen character.