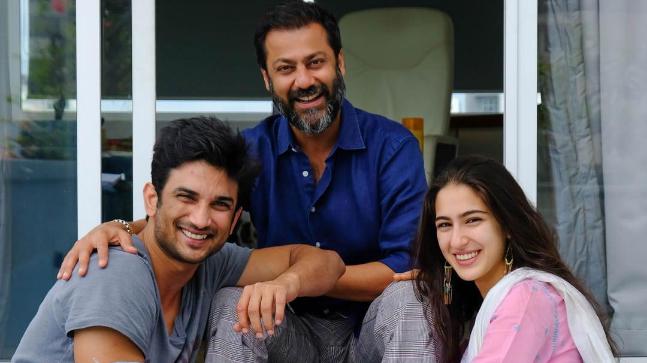 Sara Ali Khan's debut movie 'Kedarnath' is back in controversies. Previously, back in February 2018, a report came stating the fallout between director Abhishek Kapoor and the producers KriArj Entertainment entering in a legal war. Earlier it was also reported that Kedarnath has been put on hold until the makers sort the issue.
https://www.instagram.com/p/Bfis24ehBJ0/?utm_source=ig_embed
The other controversy is- Abhishek Kapoor who is also co-producing the film, filed the case against the leading lady of 'Kedarnath' and her talent management company and demanded Rs. 5 crore as Sara breached the contract by signing Rohit Shetty's film- Simbaa in which she is paired opposite Ranverr Singh and giving them dates that was already booked for climax shooting of 'Kedarnath'.
The case is being heard in the Bombay High Court and no settlement could be reached today. Maker of the film reportedly said that Sara's agent informed him that Sara is busy shooting for Rohit Shetty's film and she will not have time beyond June to work on Kedarnath. With no options left, Abhishek dragged Sara Ali Khan to court to stop her working for other film and complete her initial commitments.
https://instagram.com/p/Bgh0amIHEVk/?utm_source=ig_embed
Justice Kathawala asked both the parties to discuss the issue and get back later in the day but two failed to reach at any conclusion. Judge also asked that producer of both the film can also discuss the same. Saif accompanied Sara to Abhishek's house for discussing the matter. Earlier, while speaking to leading daily about the on going controversy, Saif said-
"I've been keeping track of it and, of course, it bothered me because I wanted things to go smoothly with her. I'm very happy that she now has a good film with Karan Johar. I was quite involved with her getting on board with Karan but after that, I can afford again to take a back seat. I'm here if she needs me."
Kedarnath is scheduled to hit theaters on 30 November 2018. Stay tunedd with us for more Bollywood news and gossips.