News & Gossip
Katrina Kaif Performed Ganesh Aarti In Wrong Way, Got Brutally SLAMMED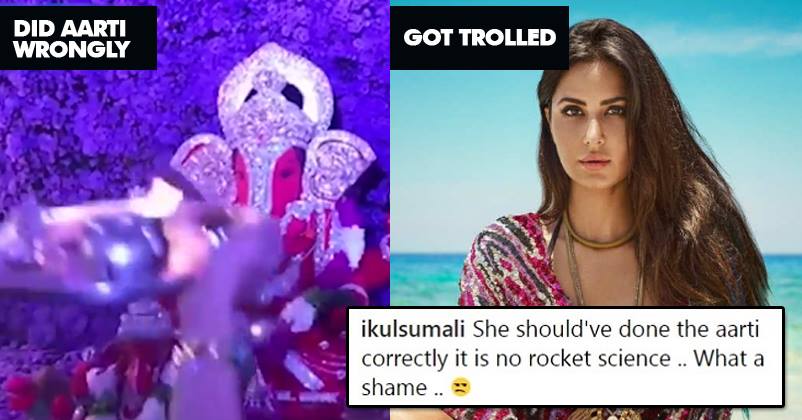 The whole country is celebrating Ganesh Chaturthi. People from all religion and casts welcomed Lord Ganesha into their home on this prestigious occasion. Even our B-Town stars welcomed Ganpati Bappa and performed Puja in their houses. As you might know, Salman Khan and his family are known for celebrating all the festivals in their home in the grandest way possible.
However, this time they celebrated Ganesh Chaturthi in a different manner. Breaking the 14-year-old tradition, Salman Khan and family welcomed Bappa at sister Arpita's home instead of their home. Ganesh Chaturthi was celebrated at Arpita's house by performing pooja and Aarti. However, Katrina Kaif made a mockery of herself for the way she was doing aarti. Salman's brother-in-law Atul Agnihotri shared a video from Pooja. In the video, the entire Khaandaan and Katrina were seen performing Ganapati aarti.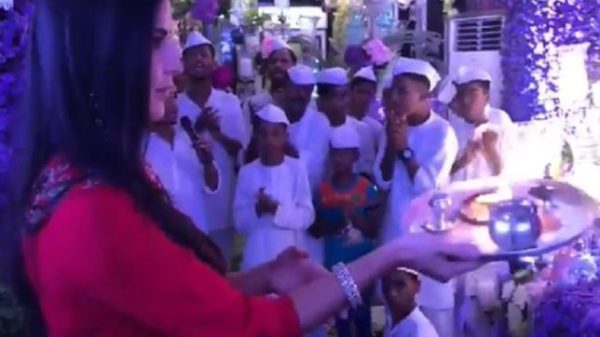 Everyone present at the Pooja did aarti in the right way. However, same can't be said for Katrina Kaif. She was moving her aarti thali in anti-clockwise rather than clockwise. Due to this, Katrina is receiving lots of flak from the netizens.
After seeing Katrina getting trolled like never before, Atul deleted the video. But the damage was already done.
Watch The Video:
https://www.instagram.com/p/BnseHW-hww1/?utm_source=ig_embed
Netizens are miffed with Katrina Kaif for doing aarti in the wrong way. Many of them said that Katrina is from a different religion, but she should have learned the aarti as she is staying in India for a very long time. They further added that she has attended many such events in the past. Some of them also stated that it is not very difficult to learn aarti.
This Is How Netizens Reacted:
1

2

3

4

5

6

7

8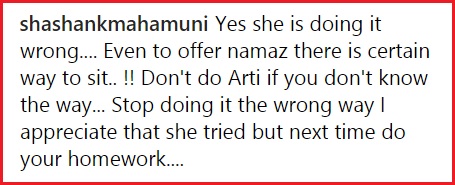 9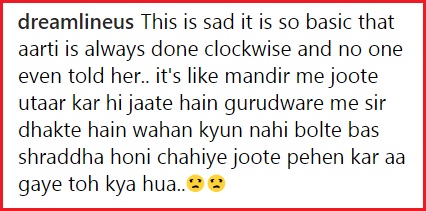 10

11

What do you think? Did Katrina Kaif hurt any religious sentiments? Tell us your thoughts in the comment section down below.