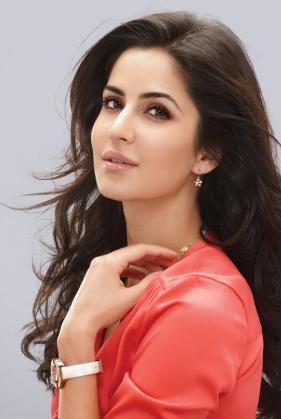 Katrina Kaif Bio :
Name : Katrina Kaif
Born : 16 July 1983
Age   : 33 Years
Birthplace : British Hong Kong
Height: 1.73 m
Citizenship :    United Kingdom
Occupation  :    Actress, model
Katrina Kaif is a popular actress from B Town who has been ruling the industry with a number of movies since past ten years or so. She was born in Hong Kong on 16 July 1983 but was raised as a British film actress and model in England. Since her student life, she has been active in modeling while she pursued for the career of modeling. She was spotted by one of the Indian directors at such fashion shows who offered her the first movie Boom in the year 2003, which turned out to be a big failure over the box office. She soon started getting modeling assignments that made her busy in India and finally got an offer from a South Indian – Telugu film called Malliswari. The very next year in 2006 she got the chance to work with Salman Khan for a movie called Maine Pyaar Kyu Kiya, which gave her recognition in the Indian film industry.
Flop films and a beauty that overpowers all her performances. That was Katrina Kaif. Been born in a parentage of an Indian father and a British mother, Katrina did not have an easy access to Bollywood if it was not for her success as a model. After appearing in the Kingfisher calendar, there followed many other successful assignments in all of which the beautiful Katrina won applause for her extremely professional attitude. Since then it was no looking back as her next movie Namastey London with Akshay Kumar also ruled the Box Office. A few years ago Katrina Kaif was most unlikely to be reckoned amongst the top actresses in Bollywood.
Not long after she became a known face, she was casted in Boom as a seducing model. The film though bombed at the box office, gave Katrina a launch vehicle. About the film, she later said, "It was an initial part of my career and I signed the film in total ignorance of the credibility of the plot. Welcome, Singh Is King were films where her presence was least felt. Namaste London gave her ample scope of performance and Katrina was no week to let go the opportunity.
Katrina Kaif looked every inch the character of an Indian girl brought up in London totally influenced by modern culture and least appreciating her Indian roots. Many mistook her playing herself because she is known to be from London. But in reality, Katrina stayed in London only three years prior to her arrival in India for her modeling assignments. With no knowledge of Hindi and Indian culture, in other words totally foreign to India, Katrina came a long way in learning Hindi and improving her dialogue delivery.
In no time, thanks to her appealing goddess like appearance, she became a queen of the world of endorsements. From Veet to Panasonic and Slice, she was a face that sells a large number of products in India. Films like Meri Brother Ki Dulhan, Yuvraaj, Ajab Prem Ki Gajab Kahaani all provided her immense potential to perform. But as always happens to beautiful faces, the acting is noticed only next to beauty. What has been crucially contributory o her career is the two extremely popular item songs Sheela ki Jawani and Chikni Chameli.
Katrina's personal life has been often the talk of the town. After linking her with Salman Khan soon she was linked to Ranbir Kapoor. The two have been in relationship with each other for more than a year and their stories of tantrums and cold wars were often heard but when the two went on live together in a Bandra Pent House, their relationship got an official sanctity. However, after living together and being in relationship the two separated with much hype and stories, which still keeps on coming somewhere in different forms of media. Today she is the most searched celebrity on the web. Her popularity is sprawling and with Dhoom 3 waiting to be released, Katrina is all set to woo the audience once again. She also remains active in the media by seen over the cover pages of different top gossip magazines and other journals. She is also active in a number of off-screen activities including IPL, endorsements and many more things. In the year 2015, Katrina Kaif became the eighth Bollywood actor to have a wax figure installed at Madame Tussauds in London.