Bigg Boss
Bigg Boss 11: Karan Patel Lashes Out At Hina Khan For Her Hypocrite Behavior, Shares A Hilarious Video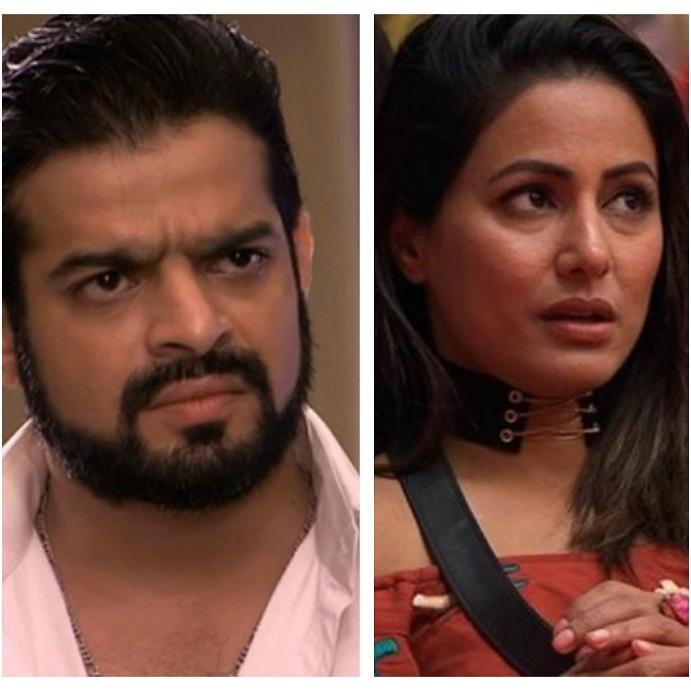 Hina Khan is arguably one of the strongest contestants of Bigg Boss 11. She is making lots of headlines for all the wrong reasons. Popular TV actress has irked lots of people inside as well as outside Bigg Boss 11 house. The actress has been making mean comments to other housemates in the house for a very long time. She never leaves any stone unturned to instigate fights in the house.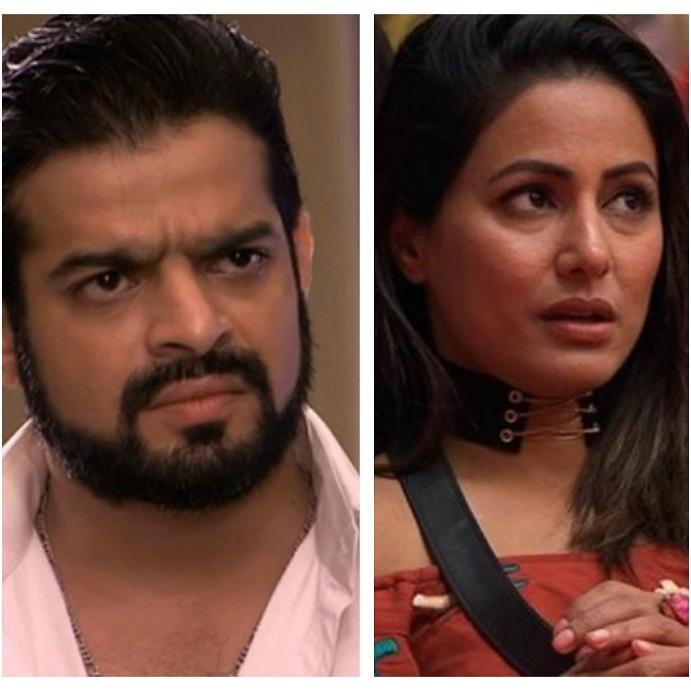 Recently, Yeh Hai Mohabbatein actor Karan Patel was pretty unhappy with Hina's behavior inside Bigg Boss 11 house. He was so angry that he took Twitter to slam the popular actress. He even called Hina Khan 'Fake to the soul'. This didn't end there, as Hina Khan's boyfriend Rocky Jaiswal slammed Karan Patel for his Tweet against Hina Khan. Their Twitter war was the talk of the town and fans enjoyed thoroughly.
If you thought that was the end of the matter, you are utterly wrong. Karan shared a hilarious video on his Twitter handle. The video exposes Hina Khan's hypocrisy in a hilarious way.
The creator of the video has edited the video in the best way possible. In the video, Hina Khan can be seen saying, "Whether I lose or I win, I will walk out of the house with as much grace as I am walking in with". The video goes back and forth showing grace and dignity of 'Yeh Rishta Kya Kehlata Hai' actress in the funniest way.
Viewers of Bigg Boss 11 have witnessed all the grace and class of Hina Khan in the Bigg Boss 11 house. The funniest part of the video is that, whenever Hina talks about grace and dignity, it shows all her fights and cheap comments towards other housemates. In the video, Hina Khan is even seen body shaming Shilpa Shinde. The video exposes the contradictory and fake nature of Hina Khan.
Popular TV actor Karan Patel shared the video with a message that reads, "Ok guys get ready to troll me on this but this was important to share. Someone made this edit and im jus putting it forth for everyone to see. #ReadyForYourFrustratedReplies"
Watch the video:
https://twitter.com/emocraze/status/933511140239228928
In the meantime, Hina Khan will be seen turning wild in this week's luxury budget task. In the promo, she is seen putting red chilies powder in the eyes of Bandgi Kalra. Bandgi was seen crying because she was unable to handle the pain. Catch all the actions in tonight's episode.
Tell us what you think about the same. Do you agree with us or have something else to say! Tell us your thoughts in the comment section down below.