News & Gossip
Karan Johar Reveals Something Surprising About Rahul From Kuch Kuch Hota Hai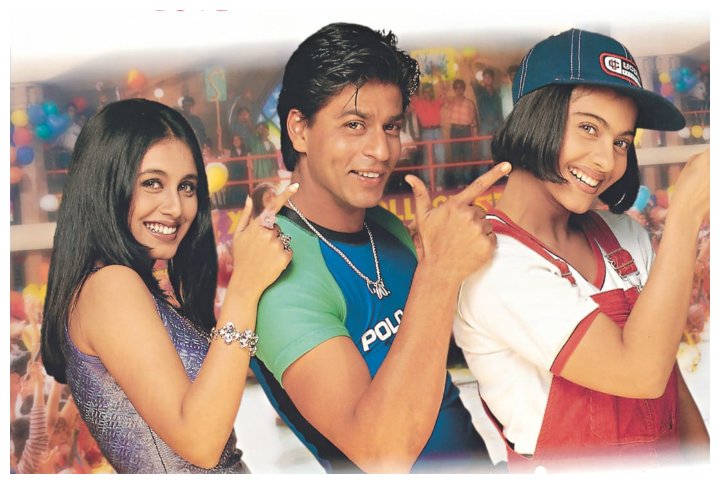 Karan Johar is without a doubt the ruling King when it comes to making splendid movies in Bollywood! Amongst all his appreciable creations, one is Kuch Kuch Hota Hai! Kuch Kuch Hota Hai was a movie based on the concept of friendship and love and the people absolutely loved the trio in the movie, Shah Rukh Khan, Kajol and Rani Mukherjee! Out of the three characters in the movie, the character that was the most loved was that of Shah Rukh Khan, Rahul! Here's Karan Johar revealing something surprising about Rahul!
https://www.instagram.com/p/BozG-GelJeQ/?hl=en&taken-by=karanjohar
20 years post the making of Kuch Kuch Hota Hai, Karan Johar, in a conversation about the movie just revealed a certain unknown and surprising facts about the characters of the movie! Talking about the character Rahul, played by Shah Rukh Khan, Karan Johar said, "Rahul was a bit of a fraud anyway. He used to say 'we love once, marry once' but did it twice. In my head I hope the marriage works, but it must have been a tough marriage."
https://www.instagram.com/p/BoWfqZqFqFg/?hl=en&taken-by=karanjohar
Coming to the character played by Kajol, Anjali, Karan Johar said, "I hope the little Anjali  isn't messed up, because at eight she was loaded with so much information."
Looking back Karan says that it was a combination of excitement and fear while directing K2H2 because back then his father Yash Johar was going through a bad phase of having produced movies that didn't do so well at the box office. He also revealed that he had struggled while directing scenes during the film, but, Shah Rukh Khan suggested that he start by directing a song sequence so that he gets settled into his role by then.
"Then I got confidence. Now I always tell first-time directors to start with a song because the atmosphere is fun and light so you can settle with your characters and then start your film.", he added.
Stay tuned for more updates!