News & Gossip
Karan Johar NOT TO Launch Prabhas In Bollywood, The Reason Will Shock You!!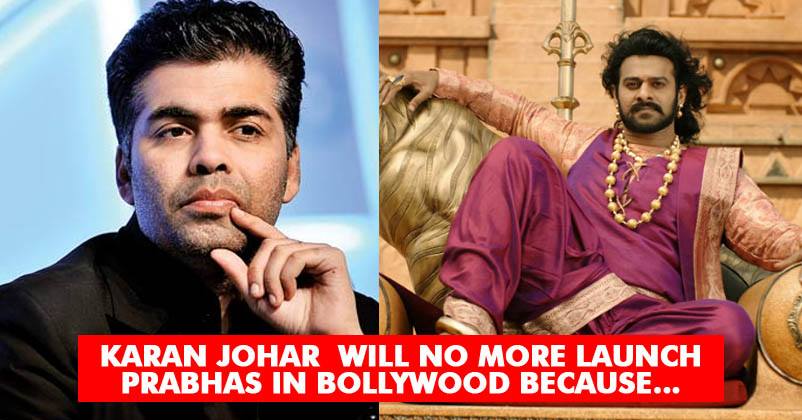 After the stupendous success of magnum opus Baahubali Film Series, popular South Indian actor Prabhas became a household name all over the country. Baahubali: The Conclusion is the highest grossing film ever made in Indian History. The movie broke all the records at the box office in India as well as abroad.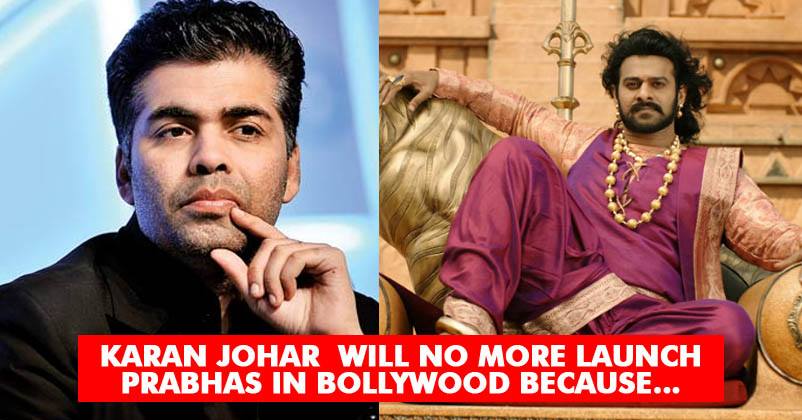 After his success in South, there were multiple reports about his Bollywood debut. It was believed that Prabhas was getting launched in Bollywood by none other than Karan Johar. Karan Johar is the leading filmmaker and producers, his production company Dharma Productions have given Indian cinema numerous new actors. Prabhas debut was no big surprise to anyone.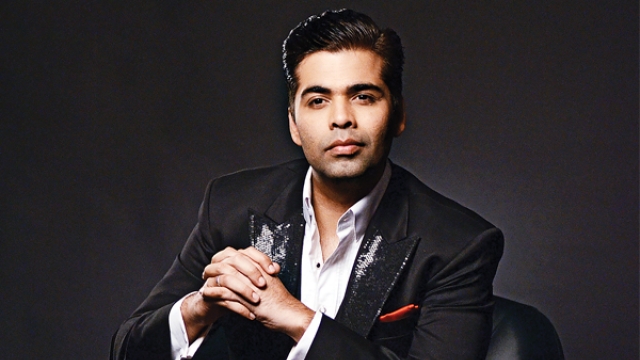 The entire country and trade analysts were very happy about the project. They were waiting for official announcements eagerly. Now, it seems that the wait could go on forever. The recent report doesn't suggest any good news for Prabhas fans.
According to the latest report, producer Karan Johar has to drop the idea of launching Prabhas. The reason is very shocking. The reason was his fee, the Baahubali actor demanded a very big amount for his first Bollywood film.
Prabhas reportedly asked a whopping sum of Rs. 20 Crore for the film. Karan Johar thought that the price was way too much considering his popularity in Hindi market.
The source of leading daily DNA said: "Prabhas had devoted five years of his life to the two Baahubali films and it was only fair that he would want to cash in on his new success."
The source further added, "But the price he asked for was staggering. While it was okay for him to ask and get his desired price — reportedly in the vicinity of Rs 20 crores — in Telugu cinema, it was unrealistic for Prabhas to expect that kind of remuneration in Bollywood. No South Indian actor, not even Rajinikanth, has that kind of commercial clout in Hindi cinema. Prabhas has clearly out-priced himself from Bollywood."
When asked about the current status of the film, the source said, "After Baahubali and its sequel, Karan was keen to launch Prabhas in Hindi cinema. But on seeing the price he was asking, Karan has decided to abandon the idea of launching him."
Currently, Prabhas is busy with his multi-lingual upcoming film titled Saaho. The movie is being shot in three different languages Hindi, Telugu, and Tamil. The movie features Shraddha Kapoor in the lead role. Karan Johar has his plates full with several big and medium budget Bollywood films like Raazi, Brahmastra, and Kesari to name a few.
Do tell us your thoughts on the latest development about Prabhas's big Bollywood debut. You can write in the comment section down below.
Stay tuned for latest Bollywood news.