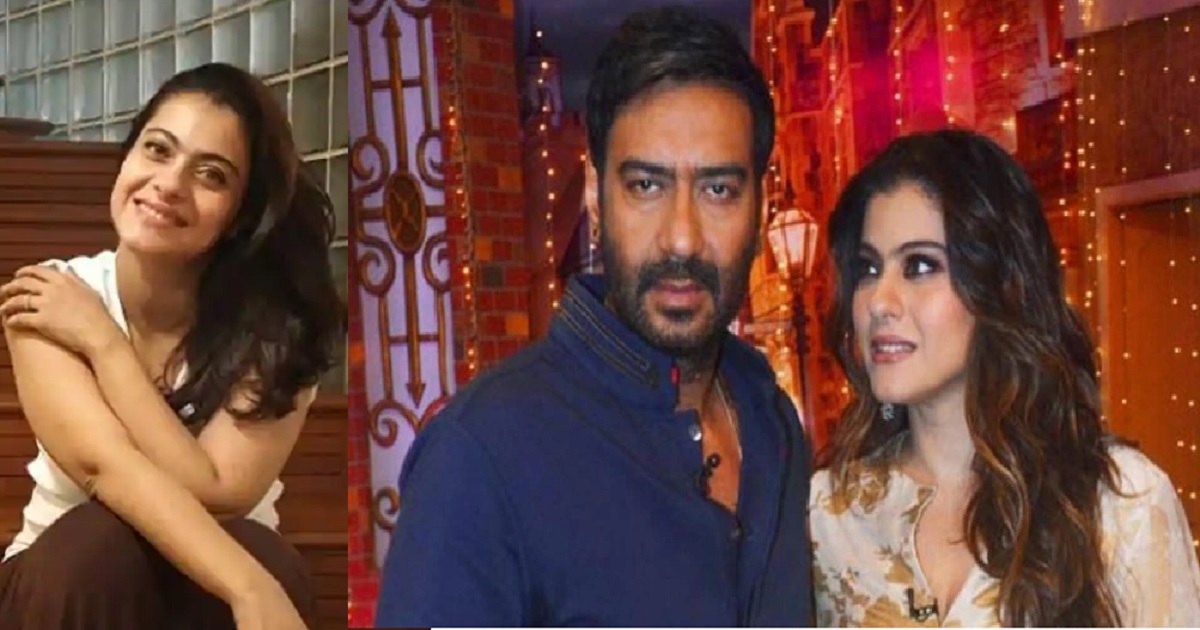 Actor Kajol and Ajay Devgn celebrated their 21st wedding anniversary on February 24. The Devi film actor Kajol shared a photo on social media and gives a funny side of their married life. Ajay and Kajol are the evergreen couples are seen in a film recently together, Tanhaji- The Unsung Warrior.
Sharing a picture of herself seated on stairs, she wrote:
"Me: Baby let's take a selfie na
Hubby: Go sit there I will take it
Me: Selfie means both of us together and someone in the pic clicks it. His answer (pointing to the picture posted."
In the picture, Kajol looks beautiful,  She is smiling happily at the camera. Ajay reposted the same picture and wrote: "My version of the selfie is usually myself behind the camera."
Tanhaji had minted over Rs 275 crore at the box office but the reviews had not been flattering.
The Hindustan Times review said, "(Ajay) Devgn is in his element. With that straight face, intense expressions and eyes that talk to you, the actor holds his ground. Complimenting him from real to reel is Kajol as she plays his onscreen wife Savitribai who impresses in the limited screen time she gets. She remains Tanhaji's silent support and his pillar of strength. The portions showing Ajay and Kajol talking about their son's wedding and expressing their love for each other is sort of giving a back-story to their characters."
Read More: Ajay Devgn Reveals What Kajol Does After Catching Him Staring At Other Women
The evergreen Bollywood couple got married in 1999 and have been hilariously trolling each other ever since. Kajol shared with us about how they met and fell in love, Kajol recently told, she was talking about him behind his back when the first time she saw him. "We met 25 years ago, on the sets of Hulchul–I was ready for the shot & asked, 'Where's my hero?' Someone pointed him out–he was broodily sitting in a corner. So 10 minutes before I met him, I bitched about him! We began talking on set & became friends," she said.