Kaalakaandi is Akshat Verma's directorial venture six years after Delhi Belly for which he served as the scriptwriter. Besides being the curtain raiser for 2018 it was Saif Ali Khan's chance to prove himself after a miserable 2017 with Rangoon and Chef.
"Kaalakaandi" bring out some really funny moments and some thoughtful ones as well but at times you do want to scream out.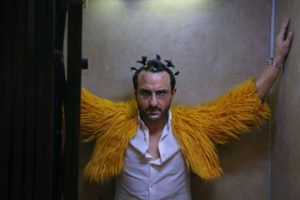 The film showcases Saif Ali Khan playing the role of a man who has been diagnosed with stomach cancer and is staring at the very end. A frustrated and disturbed Saif Ali Khan finds himself in the middle of nowhere and decides to let himself go foot lose for a night. The entire effect is surreal that leaves you entranced at times, but totally unmoved at others, depending on the way the movie sequences showed out. The move also show the love sequence of one woman and her boyfriend named Sobhita Dhulipala and Kunaal Roy Kapur.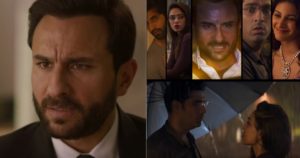 The movie also highlights the Mumbai night and how it is unpredictable, dangerous, exciting and equally strange. The music is by Sameer Uddin and adds some fine edge to the film's sequences.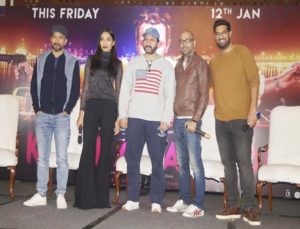 After the brilliance of Delhi Belly what we expected of Akshat was to repeat the similar success in Kaalakaandi as well. However, if you hit the theatre with this expectation, then there might be a little disappointment in store for you. The film is decent except for some parts where it loses its strength and start all over again.