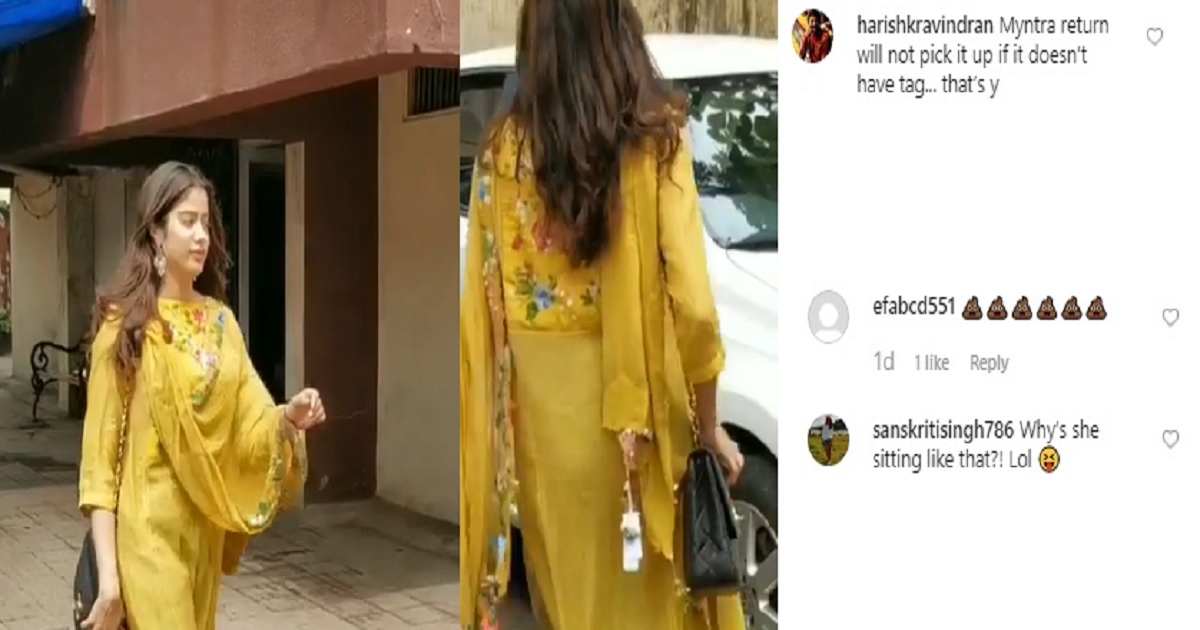 Bollywood actor Jhanvi Kapoor was spotted wearing a Salwar suit and the strange thing was she forgot to remove the price tag from her dupatta in a recent outing. Her fashion mistake made many fans laugh.
In a video shared on Instagram, Janhvi was seen wearing a bright yellow salwar-suit and dupatta. She smiled at the camera before sitting in her car. However, when she turned around, the price tag could be seen attached to the dupatta. Watch Video
https://www.instagram.com/p/B36gzZenX8O/?utm_source=ig_web_copy_link
Internet wasted no time in making jokes at Janhvi's expense for forgetting to remove the tag. "Bechari jaldi m tag nikalna bhool gyi'
Another commented, "Her dupatta still has the tag on." "She is carrying a tag with her," wondered another. "Myntra return will not pick it up if it doesn't have tag… that's y,"
"The way she sits clearly shows the lack of Education and Manners .. when these nepo kids get an opportunity in films first thing they quit is Education. A million followers on social media and she even knows media people are around her, still, she misbehaved… Paparazziss please don't go after these kinda people… Your dignity is falling,"  one user wrote.
"Look at the way she's sitting like a villager.. with her feet up the dashboard"