News & Gossip
Hrithik Roshan Shocking Revelation On Kangana Ranaut Controversy, Read To Know More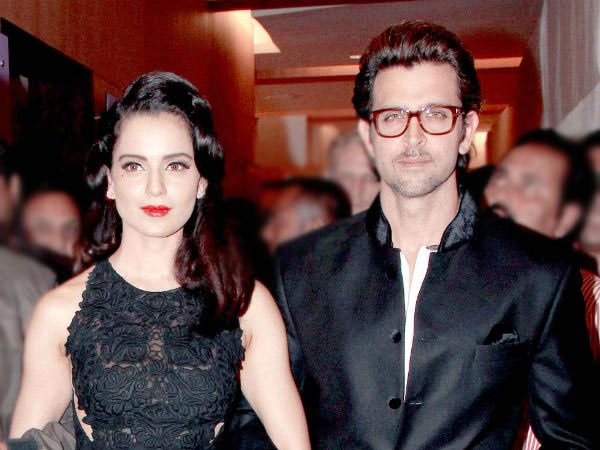 The controversy surrounding Hrithik Roshan and Kangana Ranaut has reached a new low. Last one week has seen lots of shocking revelations. After 4 years of silence, actor Hrithik Roshan addressed the issue directly. First, he issued a statement by posting a long and elaborate post on Twitter. After that, he gave an interview to Arnab Goswami, where he spoke about his side of the story. The actor has since given few interviews discussing the issue in hand.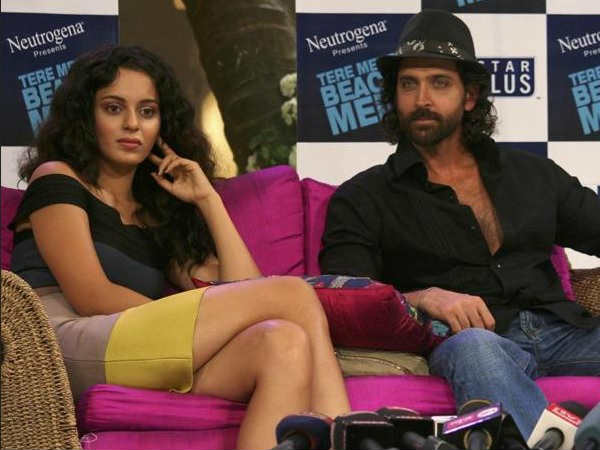 Kaabil actor also gave an interview to Huffington Post, where he made some exclusive and shocking revelation about Kangana's behavior. The actor said that he had a strictly professional relationship with the Queen actress. They have worked together in two films Kites and Krrish 3 but has never spent any time in private.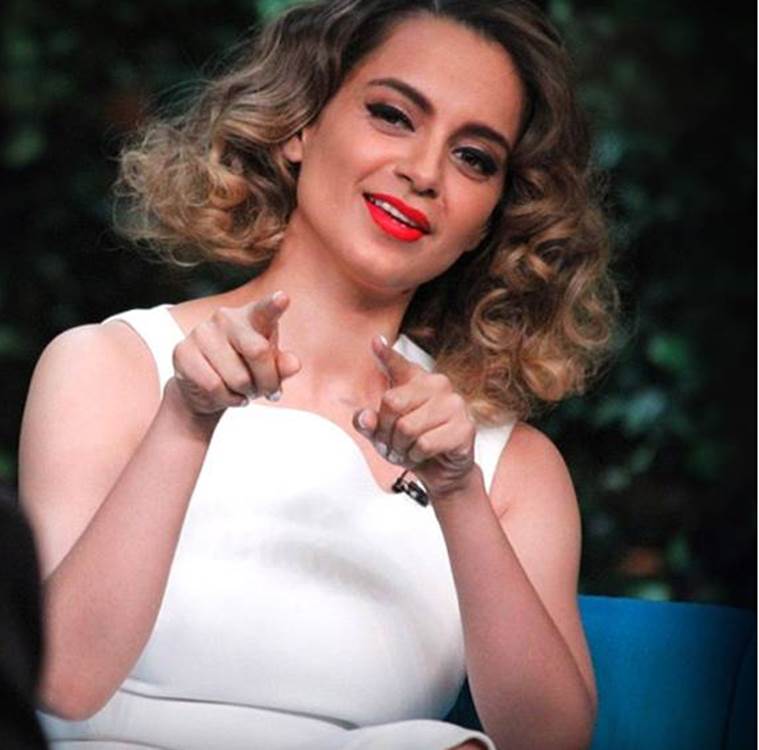 Back in January 2014, Hrithik got an email and text from Kangana asking him why he hadn't thanked her for a "special birthday" present she sent him. She even sent him a synopsis of a script written by her, she expressed her desire to direct someday. He read both the mail and sent her a reply. In reply, the actor said that he had not received any present but he is very proud of her script. The actor sent an email to Kangana on 28th January 2014, where he called her script a "storybook romance".
Kangana responded the email and offered him to buy an Apple product. Hrithik stopped replying to the actress.
After this, Kangana sent him a text message, when he was shooting for "Bang Bang" in Shimla back in February 2014. She sent him the name of some places, where he could visit near her hometown. The actor then thanked her.
On 24th May 2014, Hrithik had a stunned encounter with Kangana at Karan Johar's party. The actor went to her to congratulate her for the success of Queen. The actor told her, "I haven't seen the film but I will see the film and I will give you my feedback," Kangana looked at him confused and told him, "But you have seen my film,"  The actor then added, "No, I haven't, but I will, and I promise to watch it soon and give my honest feedback."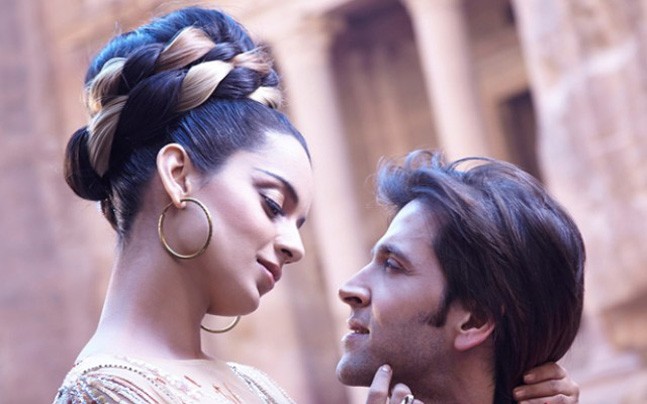 Kangana kept on telling him that he has seen the film. At that time only, she told him that she got an email from him, detailing scenes from Queen he enjoyed the most. Hrithik told her he had not sent her an email. The actress walked away upset, then he followed her but she refused to talk to him.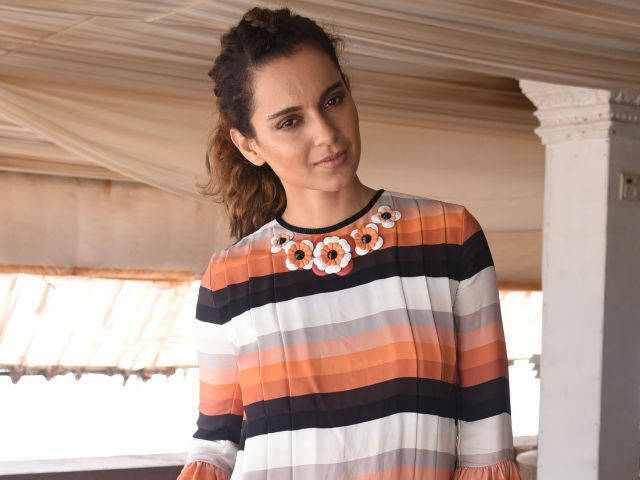 The next morning, Hrithik received a series of abusive messages from Kangana. He told Rangoli that his email id is different and someone is posing as him to Kangana. After that Rangoli suggested that they should go to the police. She said that Kangana was upset, as she has sent pictures, videos, emails, and messages on that email address and she has received lots of stuff in return. After an hour, Rangoli sent an email to him accusing him of "psychologically raping" her sister. Hrithik further added, "When I read words like this, I completely disconnected."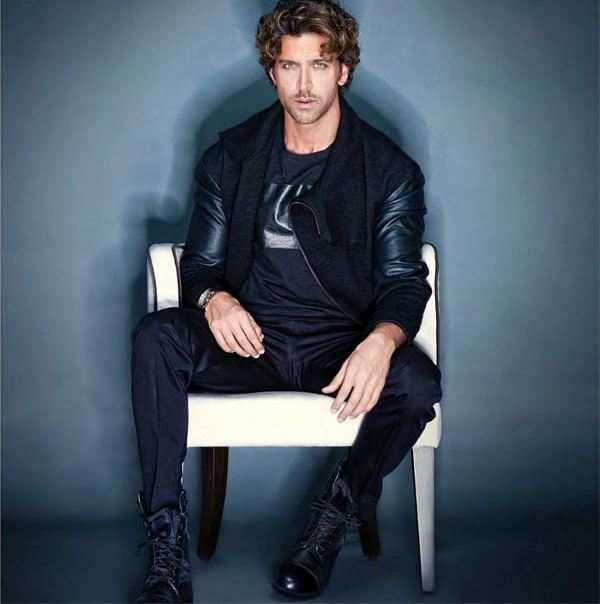 Kangana started to send him to blank many emails with a subject she missed him. The actor didn't respond to these emails, but he was still getting these emails on regular basis. So the actor decided to move these emails to the Junk folder.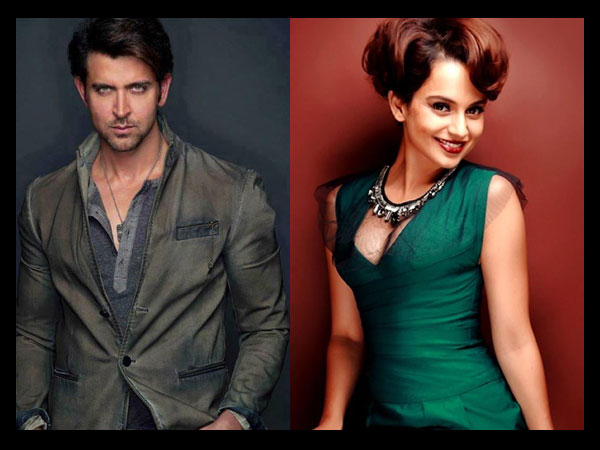 Talking about the same, the actor said to Huffington Post, "I just decided that this is very weird, I went through this very weird episode on one day, I don't want to into this and I started to junk them. All this time I am thinking, oh my god she is extending her relationship with the imposter on to me now, I was just irritated, confused, I showed these mails to all my friends and asked what should i do and they said just ignore."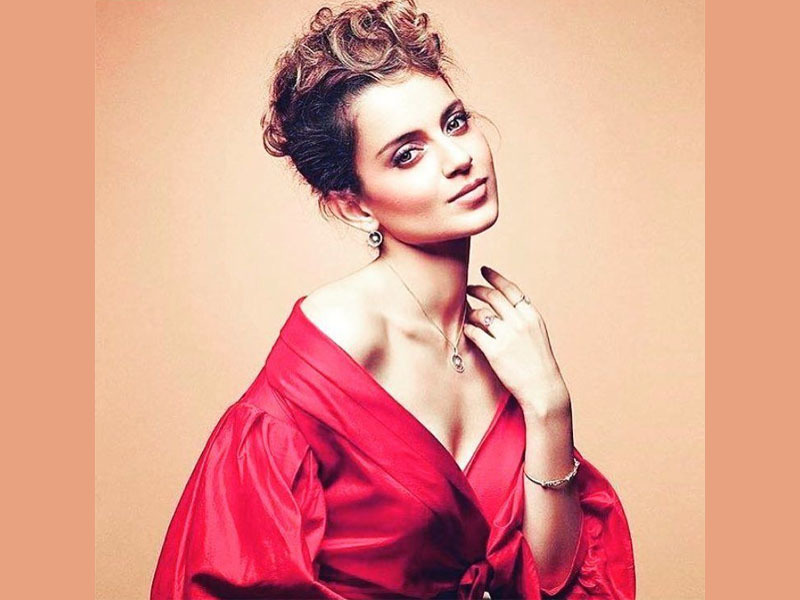 He further added, "There were times when my kids were travelling with Sussanne (his ex-wife) and [I] used to keep my alerts on at night only to receive such mails from her that used to mess up my mind in the middle of the night. I used to bang my phone down in anger,"
When he was submitting these emails to police, he read some of the emails, which were pretty explicit in nature. In these emails, she gave details about her day's plans and sent photos of herself at pujas and  relaxing at home stuffs like that. The actor also said that some of the emails had some explicit images. All these mails were unsolicited. When he was submitting them to police, total email counts reached to almost 3000. When he submitted these emails to police, Kangana said that her computer was hacked.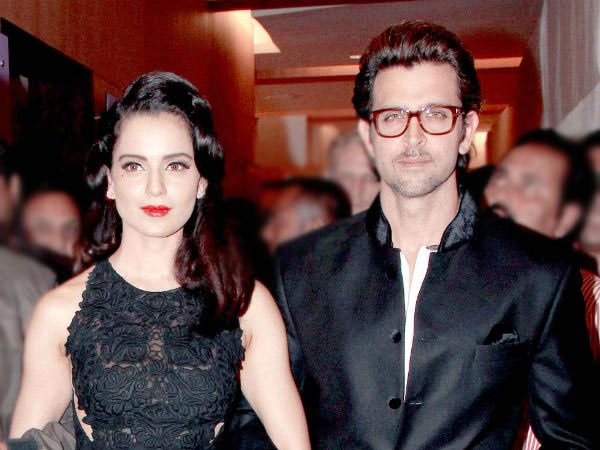 A news report claimed that Hrithik Roshan was Kangana's mystery man in December 2014. After that, the actor decided to file a police complaint against this imposter, who is communicating with Kangana using his name. The actor stopped getting emails from Kangana on the same day.
In January 2016, Kangana Ranaut referred to Hrithik Roshan as a 'silly ex' in an interview. This was the time when whole Kangana and Hrithik controversy broke out. Their fights became ugly and nasty over the times. It was getting quiet until Kangana gave an explosive interview to Rajat Sharma during the promotional tour of her latest film Simran.
In the interview with Rajat Sharma, Kangana Ranaut made lots of allegations to the actor. But there was no response from the other side. Last week Hrithik decided to break his silence and spoke about the matter in public for the first time in four years.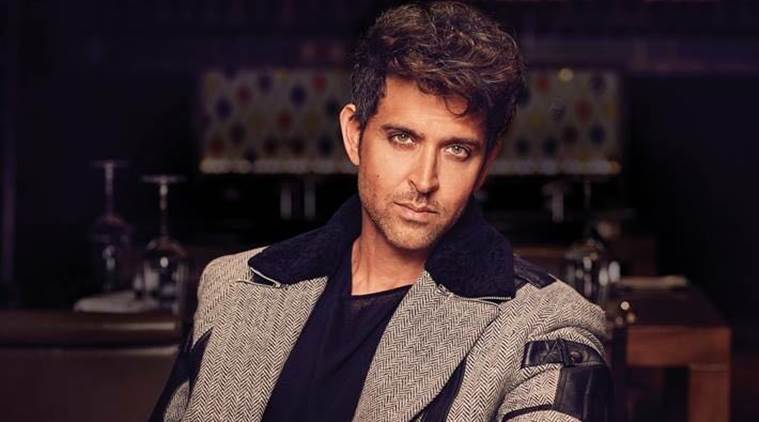 Bollywood has already started to takes side in this matter. Many Bollywood celebrities like Farah Khan, Arjun Kapoor, Tiger Shroff, Sonam Kapoor, Karna Johar and few others have supported Hrithik Roshan in his battle with Kangana. Farhan Akhtar even went on to write a long and elaborate post taking Hrithik sides.
Tell us your views in the comment section.
Keep visiting this space for more Bollywood news