Bigg Boss
Bigg Boss 11: Hiten Tejwani And Arshi Khan Come Together For A Scintillating Performance At The Finale!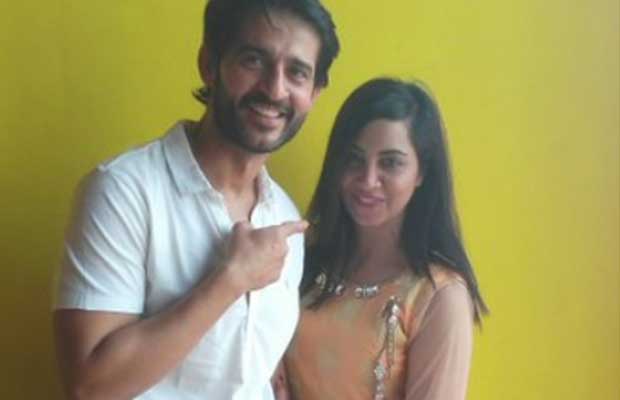 Only 4 days are remaining for the grand finale of Bigg Boss 11. Viewers can't hold their excitement about the finale of the most controversial reality show. The makers are also not letting any stone unturned to make the show more interesting and entertaining. We have already told you that Akshay Kumar will join Salman Khan to announce the winner of the season. Now, the latest development will make you even happier. Hiten Tejwani and Arshi Khan are going to perform together in the finale.
You read it, right! Viewers will witness them performing together on a romantic track. Arshi's friend Bhojpuri actress Mahima Singh Purir posted a Tweet hinting towards the same.
She tweeted, "@ArshiKOfficial & HM start rehearsals today for @BiggBoss finale. Rehearsals in Mumbai at Andheri. #ArshiKhan is most probably performing with @tentej."
She also confirmed it by tweeting, "Confirmed by @iMahimaSP @ArshiKOfficial 2 perform with @tentej at d @BiggBoss finale. #ArshiKhan rehearsing with #hitentejwani at Andheri today."
Talking more about the performance, she tweeted, "@ArshiKOfficial & @tentej share a great chemistry & have a jolly time while rehearsing 4 @BiggBoss finale at Andheri. They r performing on a mind-blowing, se*y, intimate track which will leave audience spell bound."
If that is not enough for you, she shared a picture of Hiten and Arshi together with a caption that reads, "With my @BiggBoss "pati" @tentej. Love u hitu baby.. missed u…"
This is what she tweeted:
https://twitter.com/iMahimaSP/status/950985791710298113
https://twitter.com/iMahimaSP/status/951007459405127681
https://twitter.com/iMahimaSP/status/951012715073540096
https://twitter.com/iMahimaSP/status/951021842432741376
https://twitter.com/iMahimaSP/status/951024224545755137
Are you excited to see Arshi Khan and Hiten Tejwani's sizzling performance? Tell us your thoughts in the comment section down below. Keep visiting this space for more juicy Bigg Boss 11 stories.