Specials
Here's How Much Fitness Coaches Charge From Bollywood Stars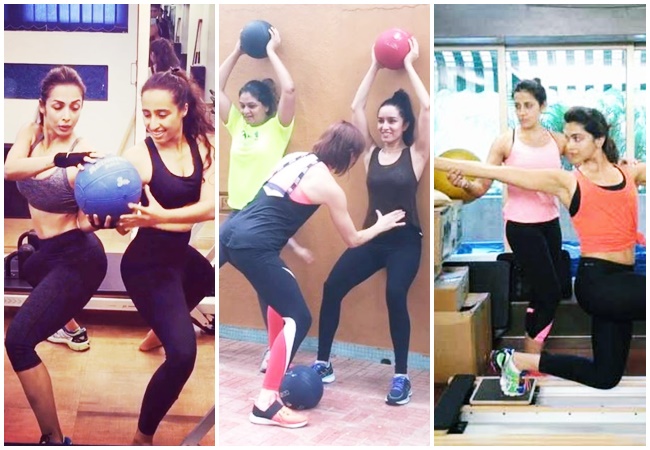 Staying fit has become one of the main goals in today's world. People nowadays have become more conscious about their health. When it comes to fitness, our Bollywood stars are not behind. They are very dedicated and hard working to keep themselves fit and in shape. From Kareena Kapoor Khan to Aamir Khan, we have seen a terrific transformation of their bodies. To stay in a perfect shape and fit, they are trained by experienced trainers who help to achieve the fitness goals. They also charge a big amount from celebs to train them. Let's have a look at the charges of these celebrity fitness trainers.
1. Namrata Purohit
From Malaika Arora Khan to Yuvraj Singh to Jacqueline Fernandez, everyone is trained by the young fitness coach Namrata Purohit. She is the trained Stott Pilates Instructor and also an author and an entrepreneur. She is certified in Barre and co-founder of The Pilates Studio.  She charges Rs 32,000 for a 12-class session for a month.
2. Yasmin Karachiwala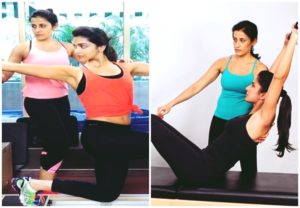 Yasmin who has 20 years of experience in the fitness industry trains celebrities like Deepika Padukone, Bipasha Basu, Katrina Kaif, Sonakshi Sinha and many more. She is the only BASI certified Pilates instructor in India and has also been awarded the 'Best Fitness Instructor' award at Vogue Fashion Awards 2013. She charges Rs 1,900 for one class. In a month there are 12 classes and for one month the total is Rs 19,500.
3. Anshuka Parwani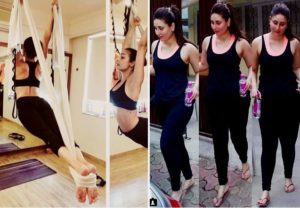 Anshuka is the aerial yoga instructor and she has trained many famous celebrities like Malaika Arora, Kareena Kapoor and many more. She also trains in aerial Pilates. For 12 sessions, she charges Rs 36,000.
4. Cindy Jourdain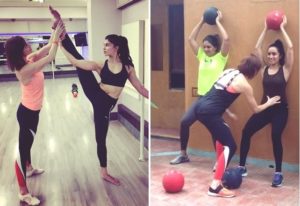 Cindy has a unique fitness training session. She has mixed yoga, CrossFit, martial arts and ballet and made a wonderful fusion for a workout. She has trained Katrina Kaif, Jacqueline Fernandez, Shradhha Kapoor and other actresses. Her one session costs Rs 1200 and Rs. 12,000 for 12 classes.
5. Radhika Karle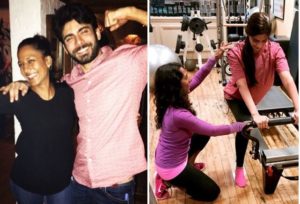 Sonam has a fit body because of Radhika Karle, who is a nutritionist, a yoga and Pilates instructor. She has trained celebrities like Huma Qureshi, Fawad Khan. Her soul and body training costs Rs 5000 (plus taxes) and monthly training cost Rs 48,000 (plus taxes).